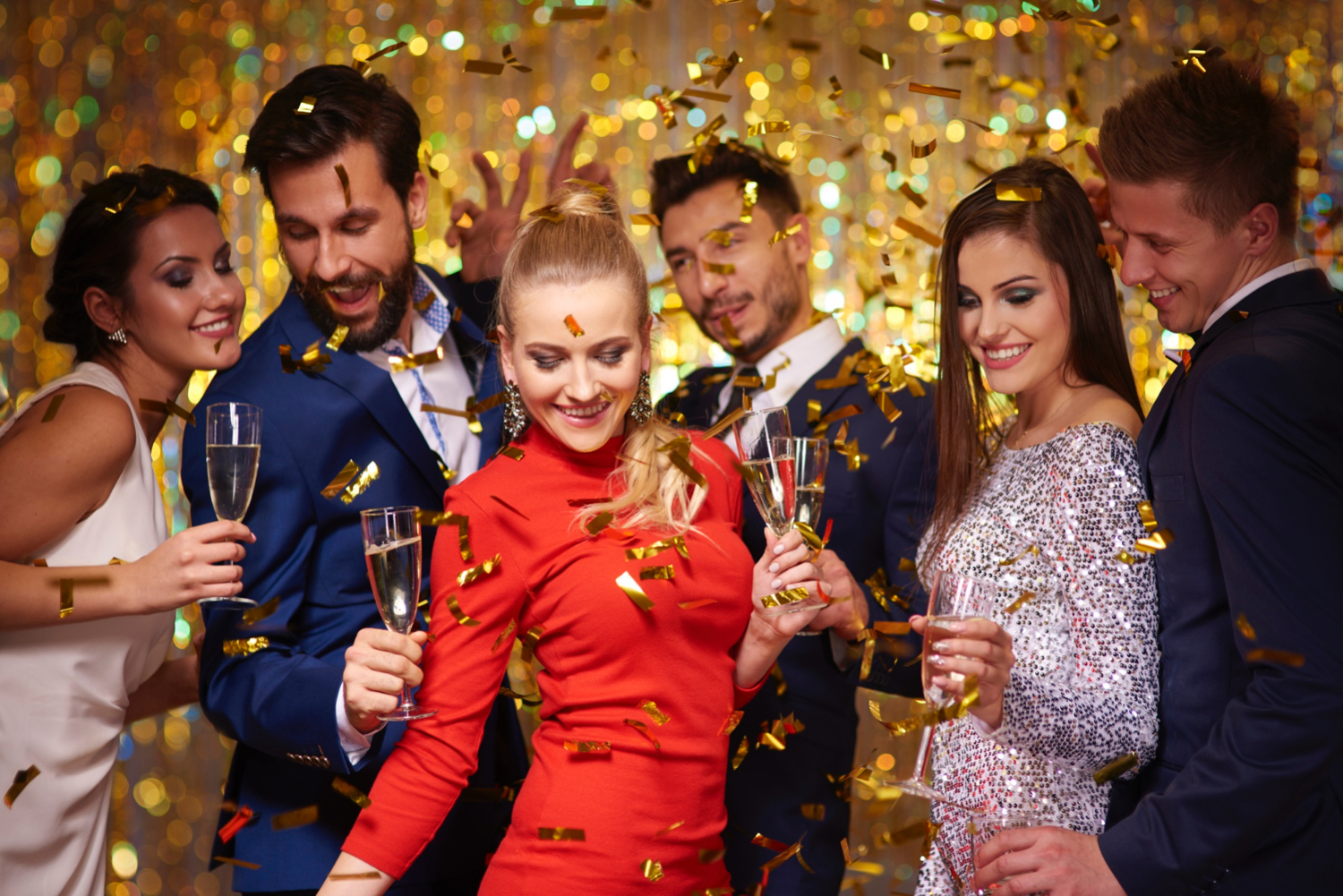 The joy of celebrating after a prom party becomes tenfold with the right venue. While some like to celebrate like royalty in luxury mansions and villas, others like to feel the moment of friendship, love and belongingness in a rustic cottage or cabin. But what if you book a cabin that has the luxuries of a mansion and looks like a rustic place. Doesn't it sound exciting? Luckily, HolidayKeepers offers such cabins and cottages in the pristine locations of the Poconos. Let's peep into their amazing vacation rentals and know why they are the best contenders for the after-prom party. 
1. 174 Acre Luxury Mansion
Are you planning to go a step ahead and book something your travelling companion never thought of? In that case, book this Pocono's 174 acres luxury mansion. Be it an all night party blast or just simple prom get together, no vacation rental can be as perfect as this one. Let's dive more into its features and know why they are spot on for all your vacation needs.
The property can house more than 38 guests

8 luxurious bedrooms and 10 bathrooms with bathtubs and water heating facilities 

In home additional facilities include theatre room, game room, indoor gym, hot tubs and a conference room

Additionally a swimming pool, A tennis court and a well fenced seating area are some by- products of booking this mansion.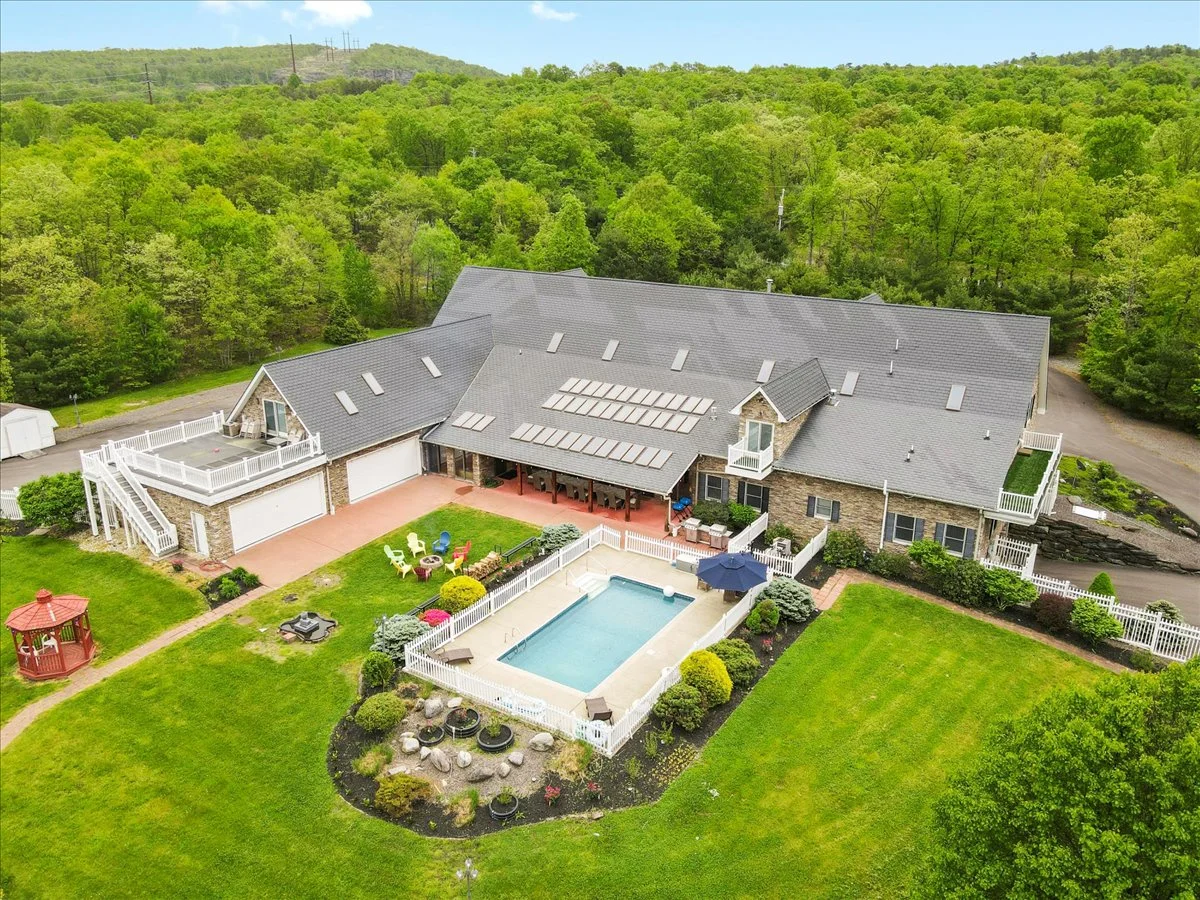 All the vacation rentals mentioned above are equally cosy and prom worthy. Selecting any of these houses is easy if you know your budget, distance from your prom venue and the number of people in your prom circle. 
2.  Farmhouse Rentals with Barn for Wedding & Getaways – Poconos (1735)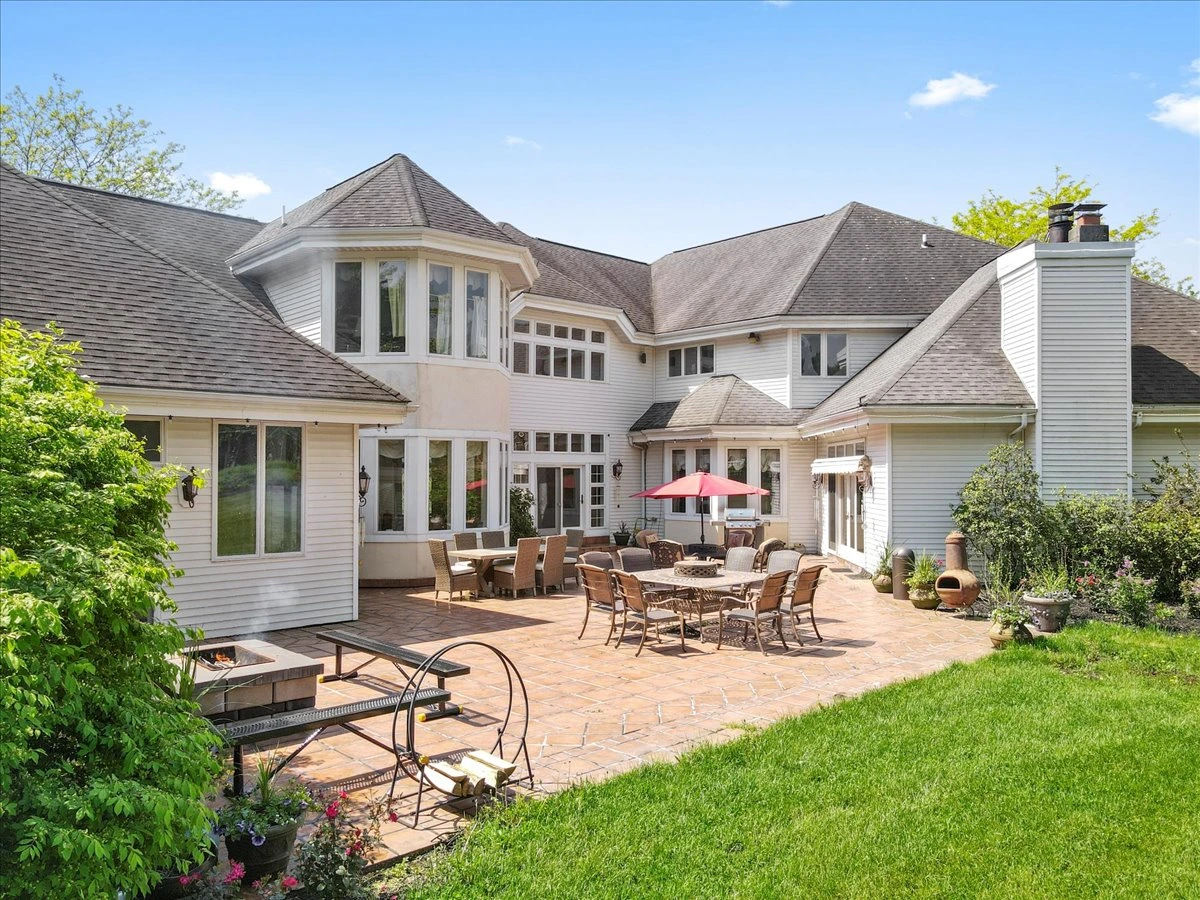 The word "Farmhouse" generally indicates a rough and crude environment. However, this property is very different from your imagination. Not only does it have a countryside feel but also world-class amenities usually witnessed in developed cities. . Let's point out some of some important features of this Farmhouse rental.
The entrance door leads to the enormous barn which will finally take you to the Farmhouse

The farmhouse is well furnished with a fully carpeted floor thereby giving the house a cosy feel.

5 bedrooms, 2 bathrooms, 4 toilets, an open kitchen with all necessary appliances and a dinette are part of the basic amenities

On the other hand, the trampoline, firepits, ponds, volleyball and running stream are also there to give you a Farmhouse experience.

Capacity- more than 15 guests.
3. Mesmerising Villa/Castle for Rent with Indoor Pool in Poconos, PA (252)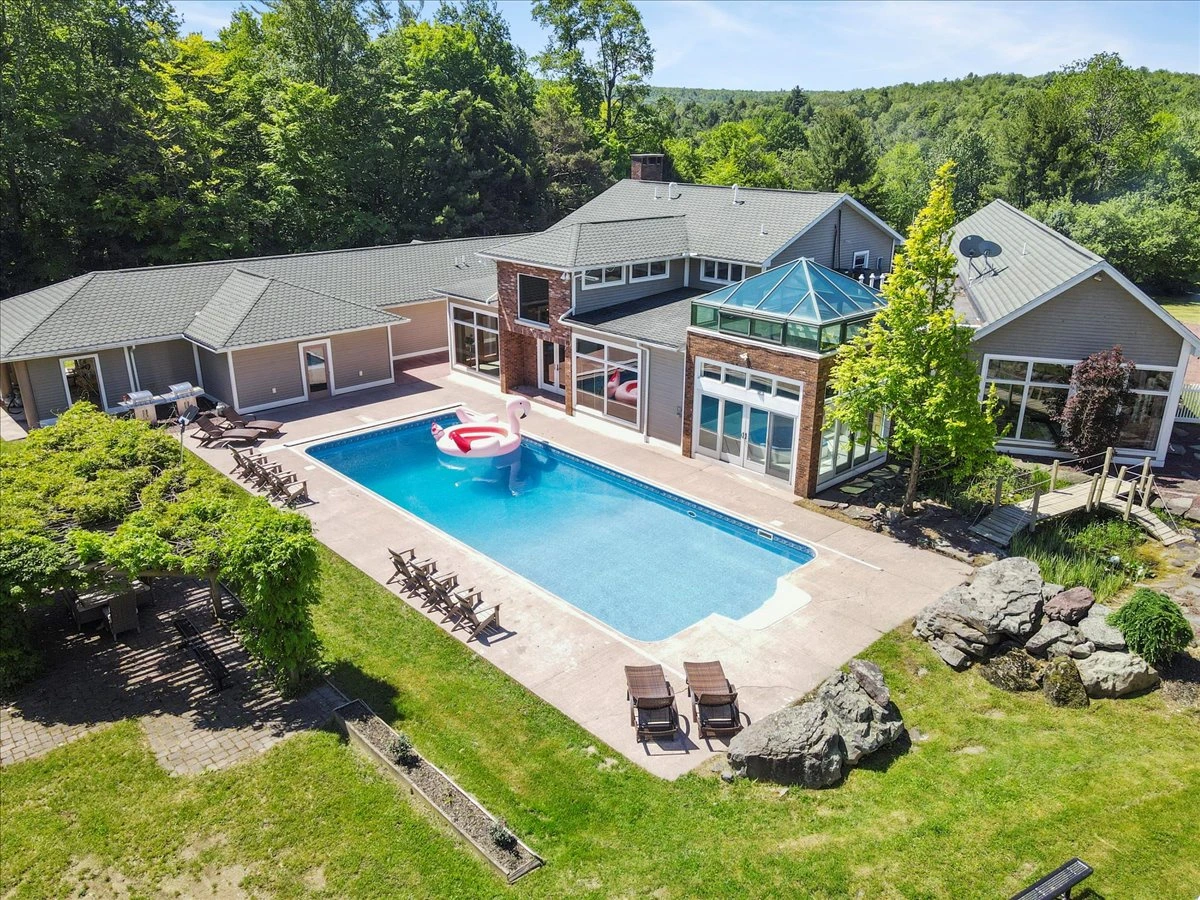 This luxury stay in Blakeslee with an elaborate garden is an exact definition of comfort, luxury and style. Whether it is top-notch design, spaciousness or world-class amenities, this mesmerising rental vacation located in the natural vicinity of Poconos takes the cake. 
4 bedrooms, 5 bathrooms, fully furnished living room, massive open kitchen with stainless steel appliances, refrigerator and oven 

Luxurious amenities like an indoor pool, hot tub, jacuzzi, sauna, theatre room, game room and mini bar add more value to the space

In case you like eating while enjoying the weather, the facility of BBQ grills, a fire pit and an outdoor pool are also available for a joyful soul like you

Capacity- more than 10 guests

Experience nearby visiting spots such as Austin, T. Blakeslee area, Jack Frost mountain, Stock car racing and Lake Harmony all positioned near the villa.
4. 5BR Lakefront Home Rental in Lake Harmony Poconos (34S)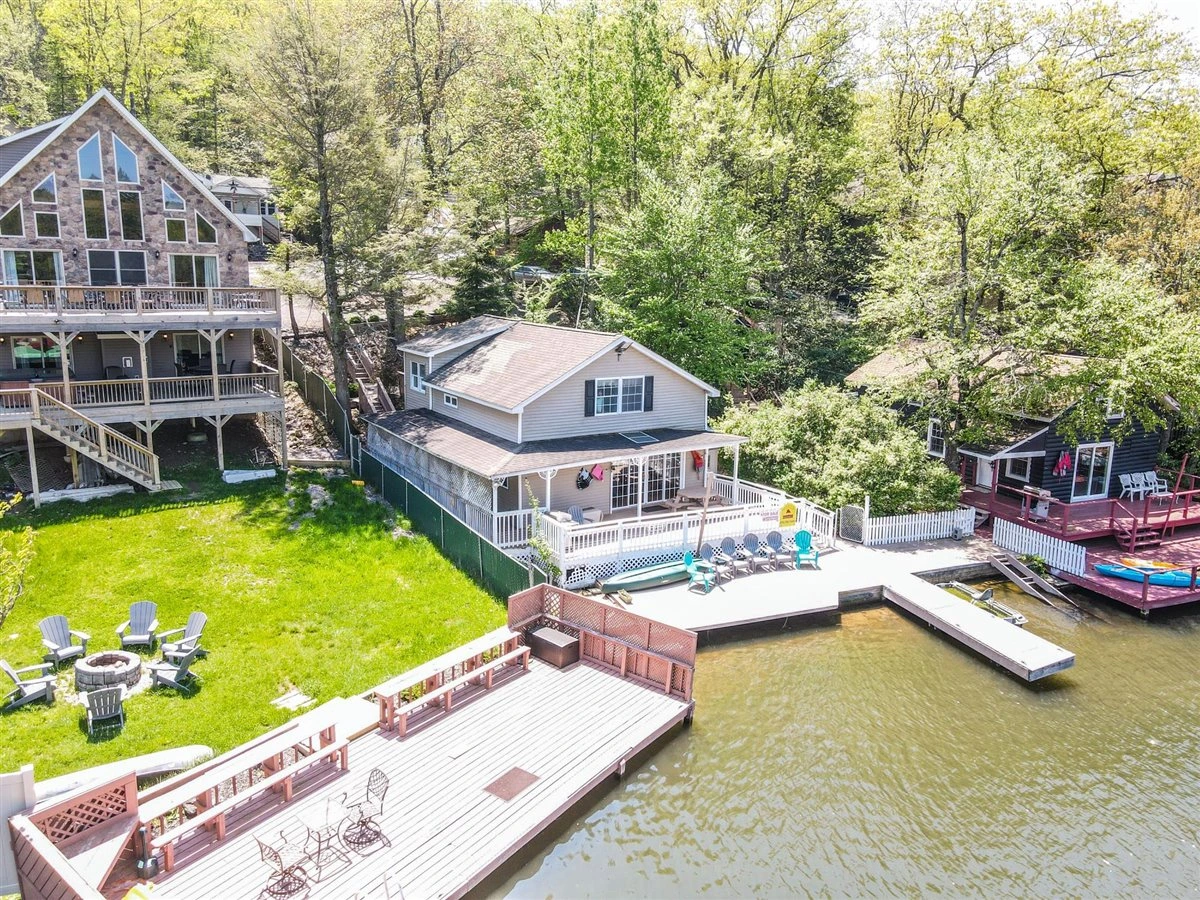 This vacation property is more than enough to fulfil your fantasy of a French-like ambience and lakefront views. Yes, it is indeed. With its French door making way to the expansive deck, high ceilings, large windows and a breathtaking lakefront scenic view, this Lake Harmony property is a perfect combination of beauty and style. Let's take a tour of the house and highlight more of its quality features
Basic amenities include 5 bedrooms with Air Conditioners, 2 bathrooms with heating and cooling system, a functional kitchen, a fully furnished living room and a dinette.

Capacity- more than 14 guests

Additional facilities include a BBQ grill, private kayaks and lifeboats

Adventurous activities like skiing and snowmobiling in Jack Frost Mountain and Big Boulder ski resort
5. 5BR Vacation Home in Tobyhanna – Poconos, PA
The countryside vacation home stationed in Tobyhanna, Monroe county is perfect for any kind of prom get together. Whether you want to  have a tea party on the porch or BBQ grill in the backyard sitting area, this Tobyhanna home provides facilities for every cherishable moment. Some of its main features are as follows
This spacious house can easily lodge more than 16 guests 

Five rooms with Air Conditioner, 3 bathrooms, Well equipped kitchen with a laundry area and dining room.

A porch, backyard sitting area and nearby lakes 

Community area comprising facilities like pool, tennis court and a playground. However, you can get access to these facilities only after paying a certain amount of money.

6. Lake Harmony Cabins for Prom Party
Booking this Lake Harmony cabin for an after-prom party will be a decision you will never regret. Here are some of the reasons why you should motivate yourself for booking the property
Located in Lake Harmony Cul de Sac, the cabin is easily accessible from spots like Big Boulders and Lake Harmony. So you can easily hang out with your friends after the party gets over

Spacious 4 bedrooms with 2 bathrooms are more than enough to accommodate more than 8 guests which is usually the size of an average prom group

The 4 bedrooms also include one extra large room attached to a spacious balcony

With its stone walls and old burning place, the house can be a favourite among the ones who love vintage home

Amenities like the laundry room, smart TV, well-equipped kitchen, and well-furnished bathrooms with a heating facility make this cabin a viable option for spending the night after the prom party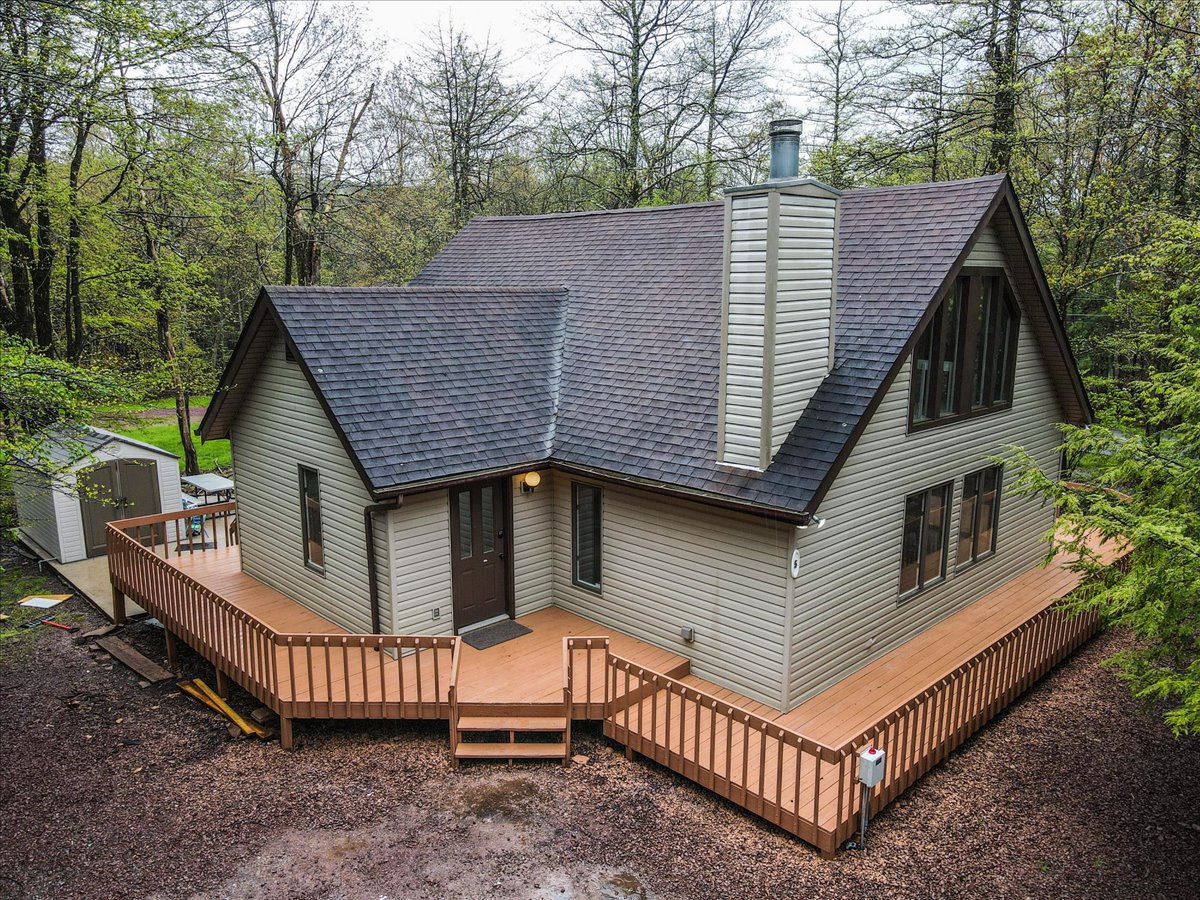 7. 3 BR Luxury cottage rentals in Lake Harmony
Get a picnic-like feel in this cute cottage located in the green vicinity of the Pocono Mountains. Either chit-chat in its spacious rooms or celebrate your last night as high schoolers together by clicking pictures and having food on the deck. Here are some of the qualities of this mind-blowing luxury rental you should not miss out on.
1) This 3 Bedroom house and 2 modern bathrooms can easily accommodate more than 10 guests which is quite a number for a cabin or a cottage.
2)The open functional kitchen with all possible kitchen appliances like fridge, cutlery items, dishwasher and oven gives you the facility to cook your own food for the after-prom party.
3) BBQ grill, well-maintained water heating system in both the bathrooms, free parking in a spacious garage and the nearby visiting spots like Ski areas, Pocono race, and golf fields make the place a tough contender among its counterparts.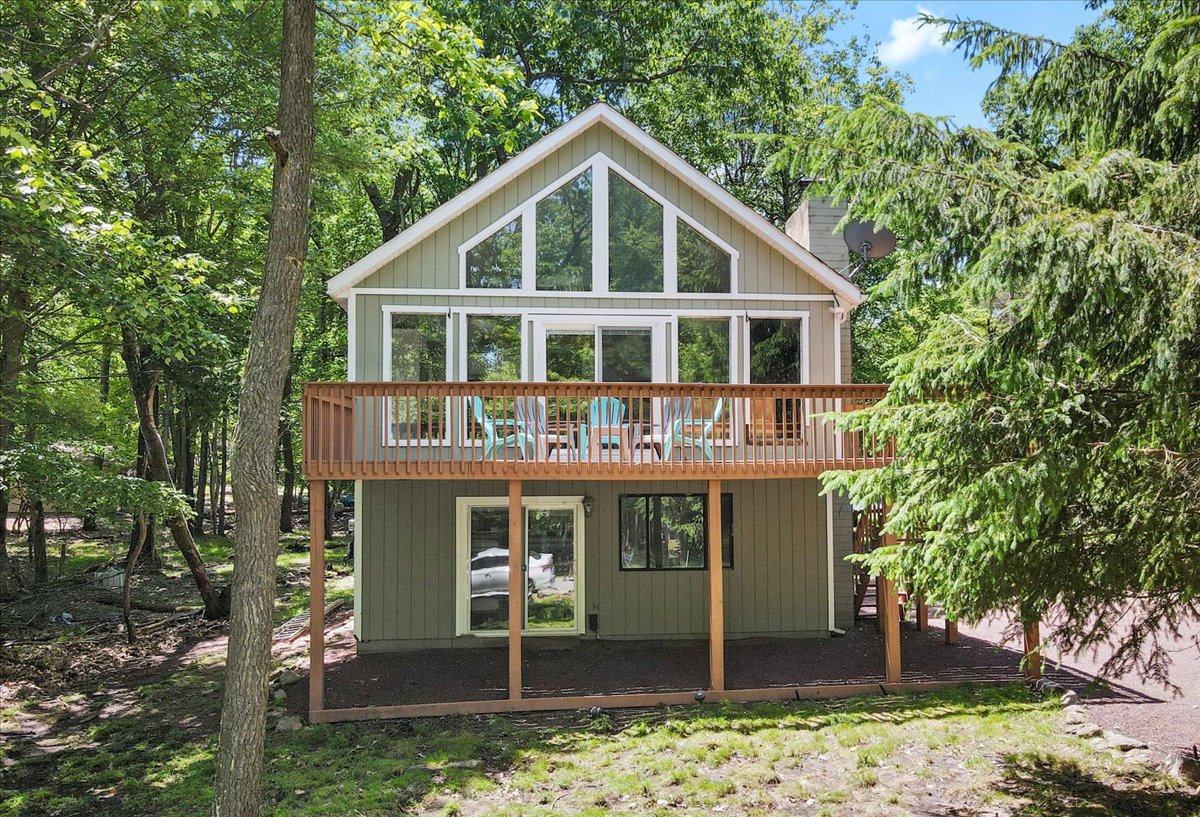 8. 4BR Lake House for Rent with Kayak & Dock in Poconos
The title of the property itself gives you a taste of its location. However, there is more to its whereabouts. Other than the Lakefront view, it has all the fun activity spots nearby. Hence, you don't have to think twice before skiing, hiking or cycling. Before mentioning its cost, it is mandatory to give our potential goers the idea of all the amenities available in this Lake House Rental accommodation.
The house has 4 bedrooms and 2 bathrooms with a capacity of more than 15 guests.

Lakefront view from the front and side deck

Well-equipped kitchen and open dining space for a fun lavish dinner

A fully functional BBQ grill in case you like to have your prom group meal in the outside sitting area.

Other facilities include cooking basics, electric oven range, free parking area, water heaters, refrigerator and smart TV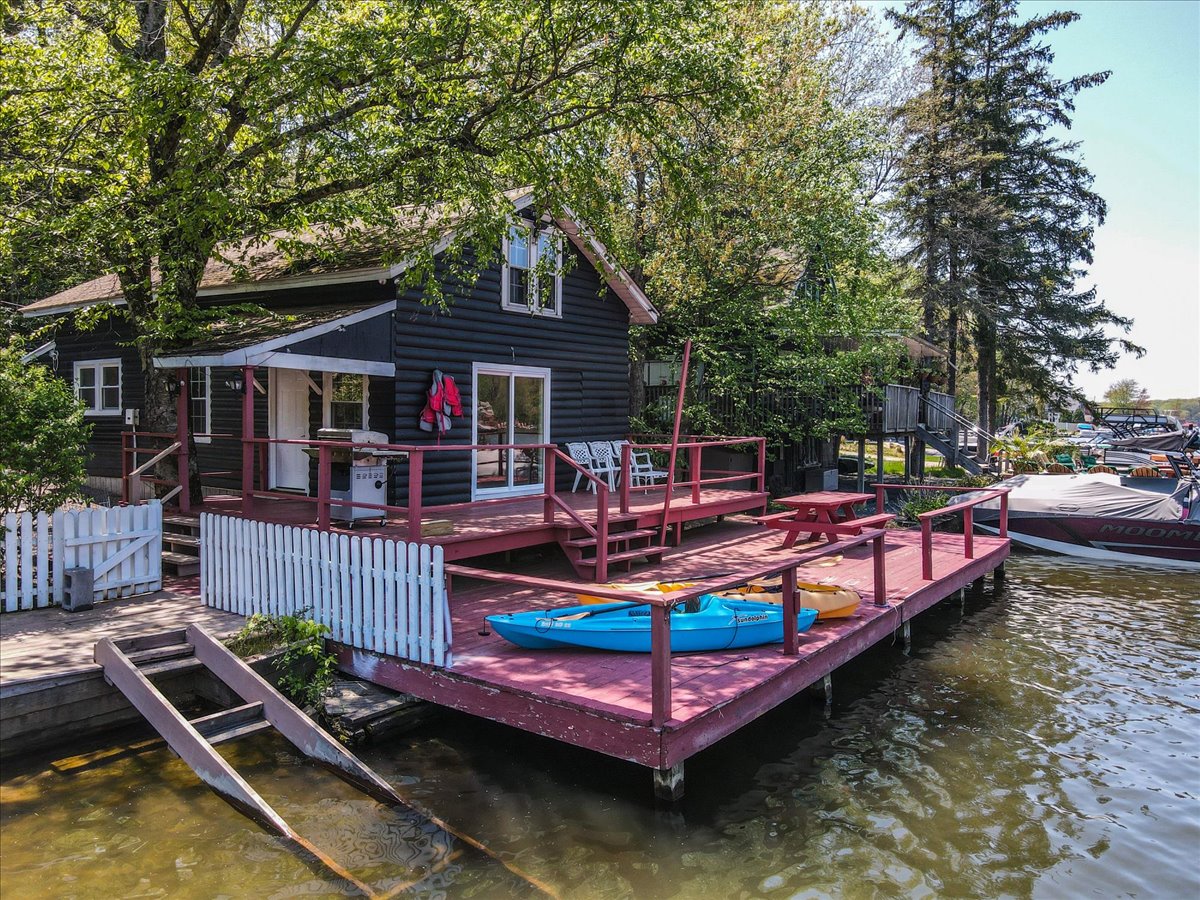 9. 5BR Lake Harmony Cabin with Serene Views in Poconos
Have you ever come across a forest vacation spot well connected to the big populated cities? Sounds rare, right? No need to fret, the vacation rental we are discussing now is the exact supply for your demand. It is located near PA EZ Pass, making it easier for visitors to reach this interesting spot. Here is a list of additional comforts you are going to get in this staying place
5 Bedrooms with 8 beds and 3 well-furnished bathrooms with a bathtub and water heater facility

Cosy sofa to sit comfortably while playing dumb charades with your high school mates

A spacious deck to chit chat or remember some old school days with your high school sweetheart or childhood friend

Not to forget, feel the warmth of bond while sitting near the fireplace or clicking pictures near the Brazilian oak.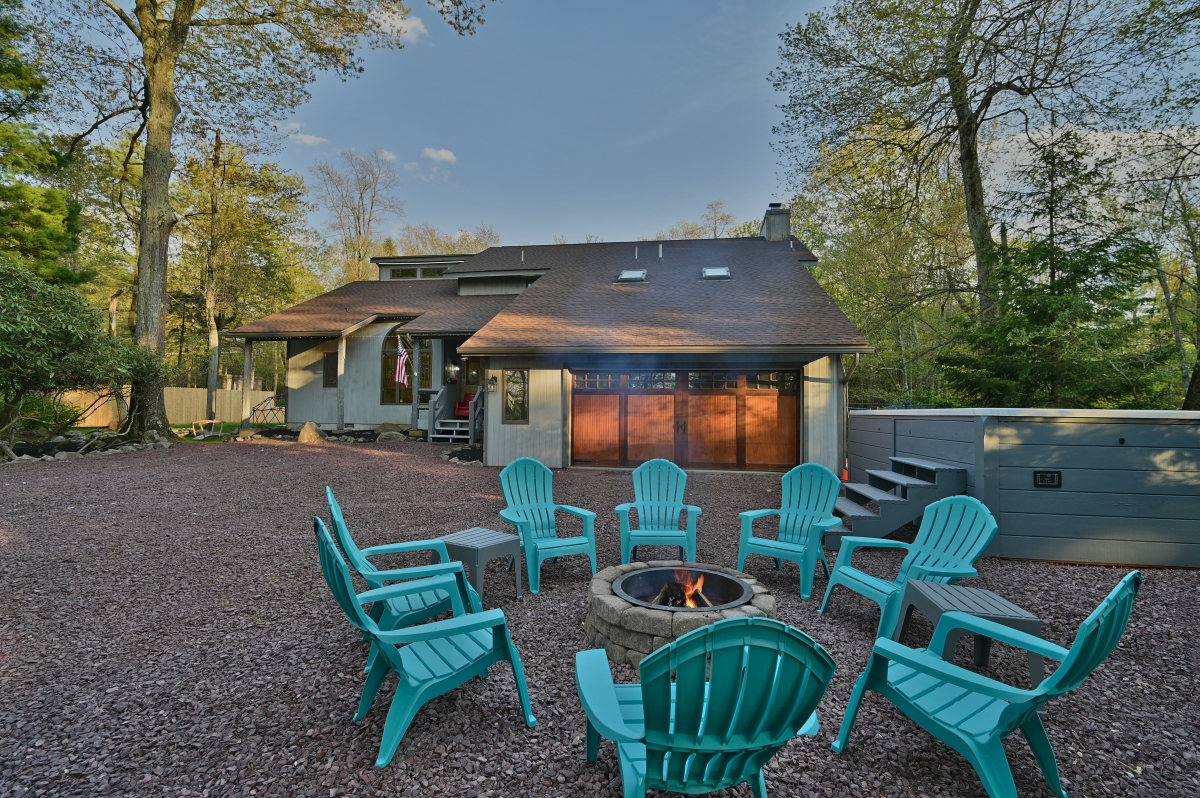 10. Chalet in Poconos – Perfect for After Prom Party
Located in Tumbleweed, The house is a perfect concoction of a chalet and a luxury home with all possible amenities. Spending the night after prom in this symmetrical masterpiece can be a dream come true for most prom goers. Hence, we would like to provide you with proof of why it can be a dream house for many.
4 bedrooms with 9 beds, 2.5 bathrooms, backyard, porch and a fireplace

The Chalet has a room for 14 people

Pool table, outside seating area and a backyard 

The well-equipped kitchen of the property has appliances like cookware, oven, refrigerator and oven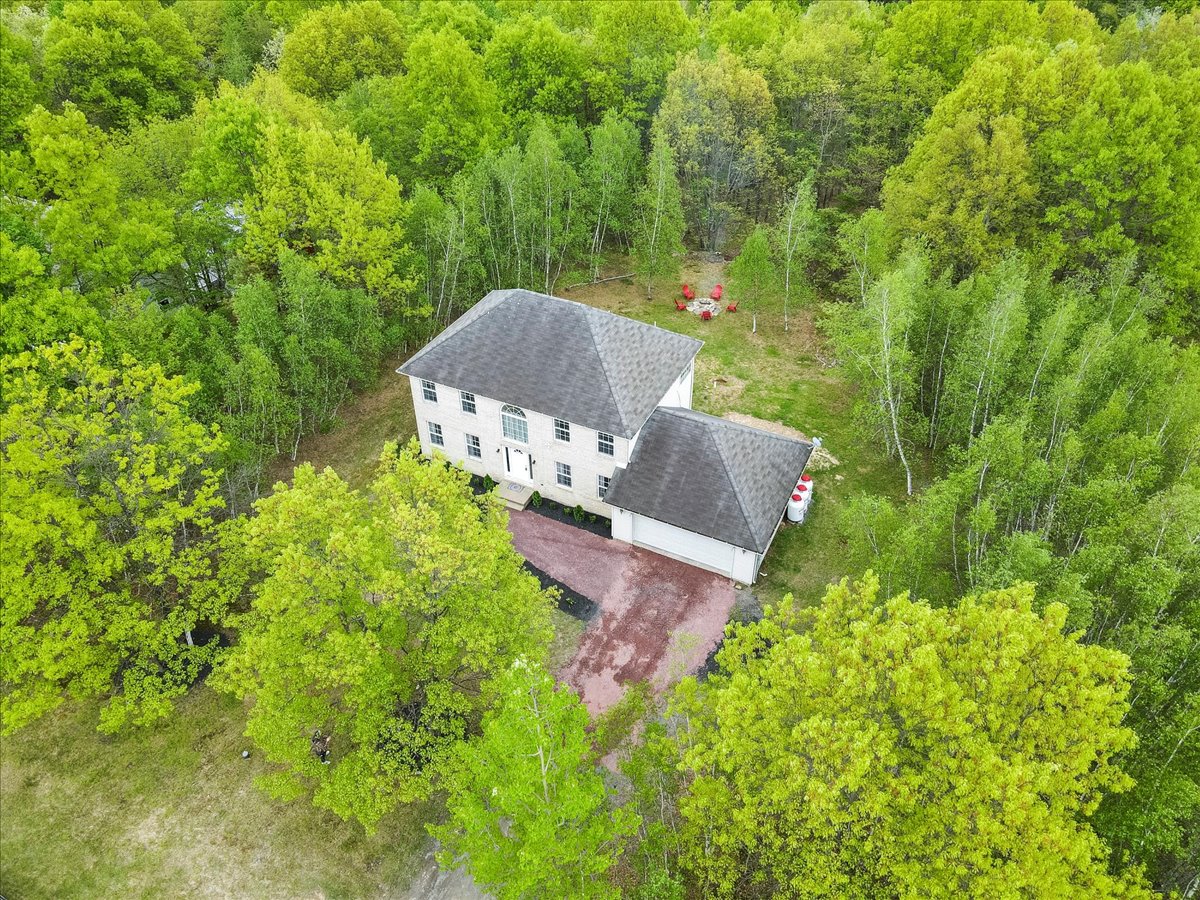 All the prom party house rentals mentioned above are equally cosy and prom worthy. Selecting any of these houses is easy if you know your budget, distance from your location and the number of people in your prom group.