Family Vacation Rentals - Poconos, PA
Find luxury vacation homes in the Mount Pocono for a perfect family reunion.
Do you believe that family always comes first? So do we. At HolidayKeepers, family is everything, which is why we spare no efforts in making your family getaway as wonderful as possible. Our stays are tailor made for a family vacation with calm atmospheres, world-class amenities, modern kitchens, free parking and the liveliest interiors.
Explore Family Vacation Homes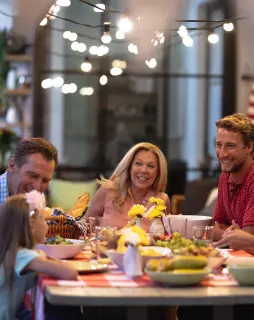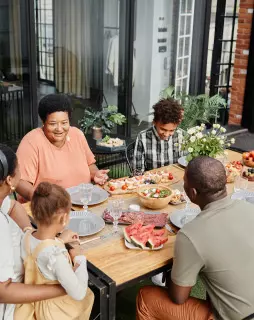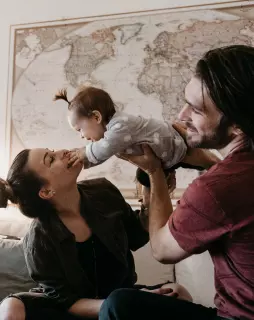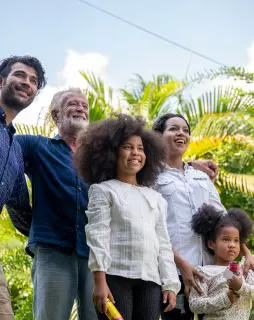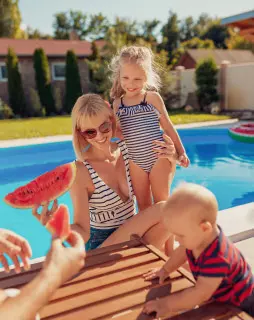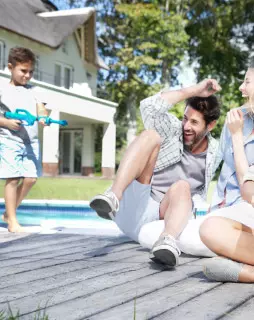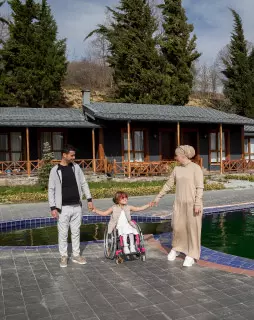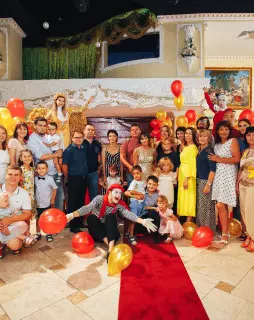 We are located close to top family attractions in the Poconos. All our vacation homes are integrated with high speed Wi-Fi, cosy interiors, large living spaces and spacious bedrooms. Our select accommodations also come with indoor entertainment like a mini theatre, recreational rooms, Jacuzzi, swimming pools, fire pits, BBQ grills, indoor fireplace and private lake access.
Poconos is known for its charming small towns, spectacular natural beauty and a bucket list of recreational activities. It is no surprise that it is a famous family getaway destination. If you want to make your family vacation extra special, book a HolidayKeepers vacation home that offers everything your family needs for a magical getaway.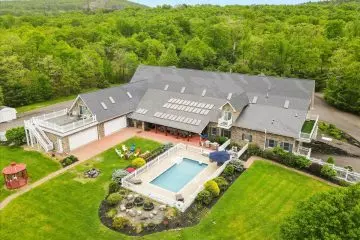 174 Acre Luxury Mansion Rental with Private Pool in Poconos – PA (1700)
Farmhouse Rentals for Wedding Venue & Getaways – Poconos (1735)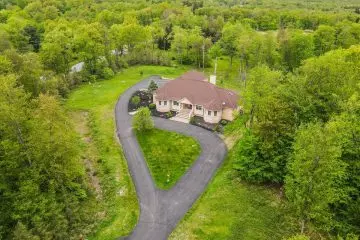 Elegant Countryside Villa in Tobyhanna for Vacation Rentals (738)
Chalet in Pocono for Family Reunions & Parties (109)
Rent This 5BR Lake Harmony Cabin with Serene Views in Poconos (197)
5BR Big Boulder Lake Vacation Home With Mountain Views (10)
the home was amazing, couldnt have wished for more better organized and neat property. The room space is huge and gleaming, the view from balcony is breathtaking. the check-in didnt go as expected but the staff co-ordinated and resolved the issue. Other than that we have a great time.
February 1, 2022
Discover Other Properties
Best Experiences in the Poconos
From unique stays to adventure – live it all! Each accommodation is perfectly balanced between rustic and modern amenities. Our intimate stays are specially designed for couples. With all-inclusive spacious rooms, air conditioned interiors, hot tubs, generously sized beds, luxury and privacy, our accommodations offer everything you need for a memorable romantic vacation.

Our company founders began renting out their two vacation homes in 2017. They started welcoming guests, envisioning a new set of hospitality ideas for a luxurious and comforting experience. Today, Holiday Keepers has multiple properties in different cities.


© Copyright © 2022 HolidayKeepers.