Kick-start your career with Holidaykeepers
Unlock your potential, grow your career exponentially. Take part in revamping the vacation rental industry.
Join our dynamic team and reshape the world of vacationers. Join our mission to make vacation simpler and more pleasant. We are building a team of amazing talents like you to transform travel for everyone! Are you ready for a career full of opportunities?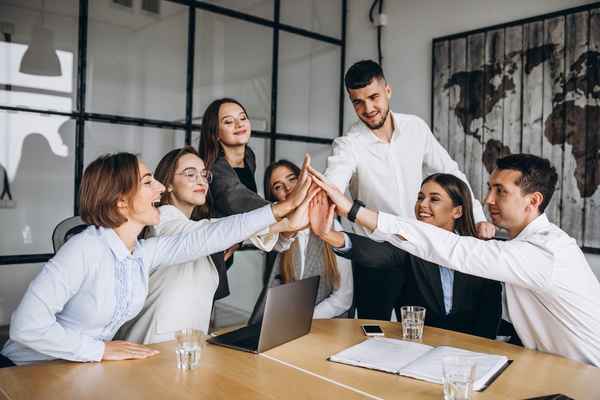 Development
We endeavor to provide the best platform for professionals to redefine technologies and end-to-end services to our clients with 100% quality assurance.
Support
As a support staff for our vacation rental platform, you'll help users with questions and issues to ensure a great experience. 
SEO
We improve the visibility & credibility of a website, brands, and business with high ROI and generate organic traffic. Work on creating backlinks organically.
Content Writer
 Writing and developing content pieces which include blogging, social media posts, responding to customers, product/ property descriptions, and quality script.
Graphic Design
At HolidayKeepers, we dream, develop, and deliver the best graphic designs to make any business successful. Work on Adobe Creative Suite
Digital Marketing
We develop the best-in-class digital strategy to unlock brand potential and engage the business audience through digital points.
Backend
Implement APIs, optimize performance & work with databases. Expertise in programming languages & database management
HR Recruiter
As a recruiter, you will be handling  recruitment process, from screening to arranging candidates for interviews, documentation etc
We empower you to discover a world of growth and potential, so you can transform travel for all.
A few things you should know about Us.
Software Developer
Internship

We are creative with a pinch of street smart attitude because we are a start-up and work with many entrepreneurs who are trying to fill the gap.

About the Internship: Selected intern's day-to-day responsibilities include:

1. Creating database schemas that represent and support business processes
2. Implementing automated testing platforms and unit tests Requirements:

1. Proficient in Java, with a good knowledge of its ecosystems
2. Solid understanding of object-oriented programming
3. Familiar with various design and architectural patterns
4. Skill in writing reusable Java libraries
5. Familiarity with concepts of MVC, JDBC, and RESTful
6. Understanding fundamental design principles behind a scalable application
7. A basic understanding of JVM, its limitations, weaknesses, and workarounds
8. Proficient understanding of code versioning tools, such as Git
9. Familiarity with build tools such as Ant, Maven, and Gradle
10. Familiarity with continuous integration
11. Strong proficiency in JavaScript, object model, DOM manipulation and event handlers, data structures, algorithms, JSX, and Babel
12. Complete understanding of ReactJS and its main fundamentals like JSX, Virtual DOM, component lifecycle, etc.
13. Preceding experience with ReactJS workflows like Flux, Redux, Context API, React Hooks, Create React App, data structure libraries
14. Understanding of RESTful APIs/GraphQL, HTML/CSS, ES6 (variables and scoping array methods), code versioning tools like GIT, SVN, etc., popular frontend development tools, CI/CD tools, DevOps, performance testing frameworks like Mocha, Node + NPM
Only those candidates can apply who:

1. are available for full time (in-office) internship
2. can start the internship between 7th Oct'22 and 11th Nov'22
3. are available for duration of 3 months
4. are from or open to relocate to Bangalore
5. have relevant skills and interests • Women wanting to start/restart their career can also apply.

Stipend: INR 10,000 /month

Deadline: 2022-10-22 23:59:59

Other perks: Certificate, Letter of recommendation, 5 days a week

Skills required: Java
Graphic Designs
Internship

1. Creating/editing vector graphics
2. Choosing suitable vector graphics that convey the relevant message and are in line with the content
3. Writing appropriate image title, alt text, and small brief about the purpose of each vector graphic
4. Coordinating with the creative writers Skill(s) required
• Adobe Photoshop
• CorelDRAW
•Adobe Illustrator
•Adobe Premiere Pro
• Final Cut Pro • Photography
• Adobe After Effects
• Adobe Photoshop Lightroom CC
• Adobe XD Who can apply Only those candidates can apply who: are available for full time (in-office) internship are from Bangalore have relevant skills and interests
• Women wanting to start/restart their career can also apply. Perks
• Certificate • Letter of recommendation
• 5 days a week
• Free snacks & beverages
• Job offer Number of openings

7 Certificate: Will be provided at the end of the Internship
Content Writing
Internship

Selected intern's day-to-day responsibilities include:

1 Writing informative articles of 1000 words on new technologies/health/lifestyle/business every day

2 Ensuring that the article is well researched and informative with good creative English

3 Performing thorough research on the topics before writing
Digital Marketing
A digital marketer in Holidaykeepers' vacation rental platform is responsible for creating and executing digital marketing campaigns to promote our services, attract potential customers, and engage with existing users. They will work closely with other teams, such as content and social media, to develop strategies that increase brand awareness and drive traffic to our website.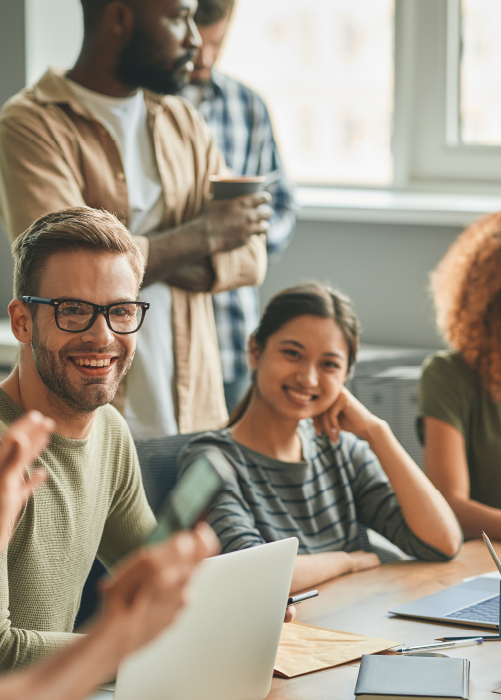 Our company founders began renting out their two vacation homes in 2017. They started welcoming guests, envisioning a new set of hospitality ideas for a luxurious and comforting experience. Today, Holiday Keepers has multiple properties in different cities.


© Copyright © 2022 HolidayKeepers.