Poconos, PA - Vacation Rentals
With Poconos house rentals, find your next vacation home in the Poconos easily. Houses with private indoor pool, hot tubs, pet friendly, lakefront and many more amenities.
Pocono Mountains Vacation Rentals
The Poconos Mountains is an ideal year-round vacation destination. Whether you're into rafting in the Delaware Water Gap area, enjoying the crystal-clear lakes for boating or fishing, or immersing yourself in the rich cultural heritage of the town of Jim Thorpe, you'll need a comfortable place to stay for the perfect vacation.

Explore our cozy Poconos vacation rentals situated in pristine locations across the Poconos region. Feel right at home in one of our luxurious vacation houses, complete with indoor pools, jacuzzis, hot tubs, and pet-friendly accommodations. Book your ideal vacation home with HolidayKeepers and experience a hassle-free trip.
Top Rated Rental Homes In Poconos
Why to book with Holidaykeepers
Discover Poconos Mountain Getaways
Plan for the ultimate getaway in the Poconos Mountains with our amazing vacation homes. A perfect itinerary awaits, whether you're seeking a romantic escape or a secluded luxury cabin for an adventurous weekend. Explore options ranging from lakefront homes to large party house rentals, as well as family vacation rentals, all available through Holidaykeepers. The Poconos cater to all ages, offering activities from exhilarating hikes and romantic train rides to top-rated waterparks. Holidaykeepers provides the best properties in the most prime locations throughout the Poconos.
Luxury Spaces In Poconos Mountains
Best Places to stay in the Poconos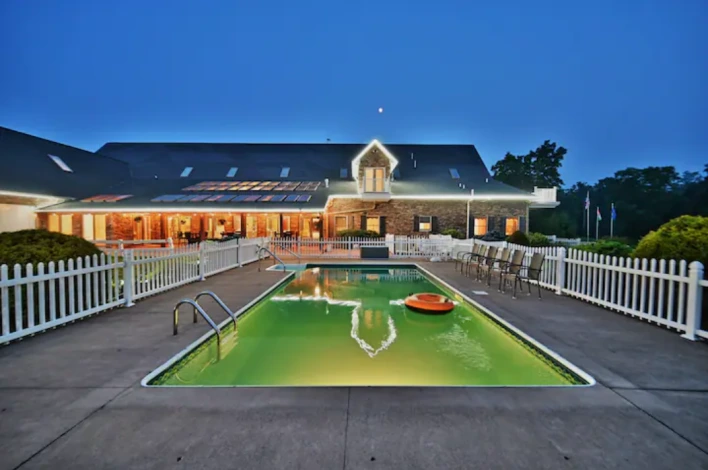 174 Acre Luxury Mansion Rental with Private Pool in Poconos – PA (1700)
Simply fantastic. The rooms were very spacious and luxurious with king size beds, hot tubs and many other amenities. My family had the time of their life, we just relaxed at the property and didn't want to go anywhere else. Will surely visit again.
Kent Kirby 5.00
February 27, 2023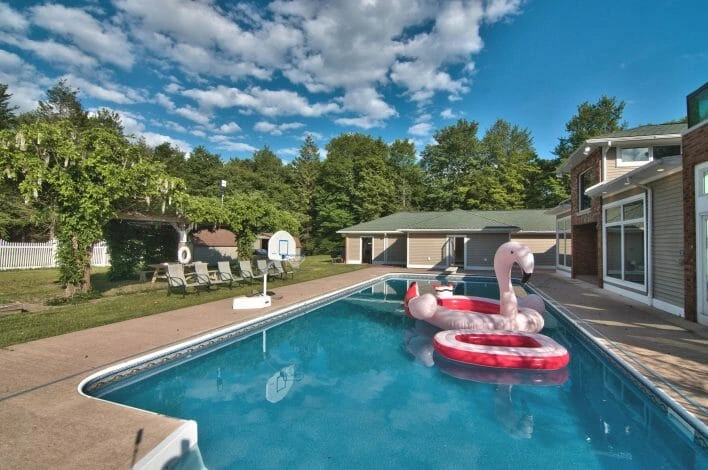 Mesmerising Villa/Castle for Rent with Indoor Pool in Poconos, PA (252)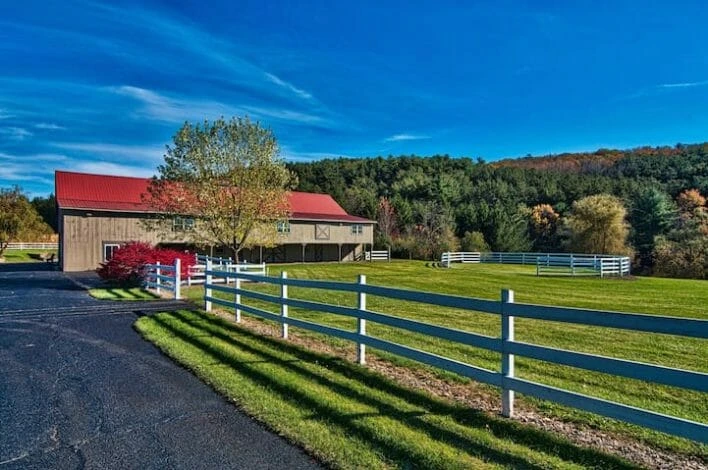 Farmhouse Rentals with Barn for Wedding Venue & Getaways – (1735)
Elegant Countryside Villa in Tobyhanna for Vacation (738)
5BR Lakefront Home Rental in Lake Harmony Poconos (34S)
4BR Lake House for Rent with Kayak & Dock in Poconos (36s)

Our company founders began renting out their two vacation homes in 2017. They started welcoming guests, envisioning a new set of hospitality ideas for a luxurious and comforting experience. Today, Holiday Keepers has multiple properties in different cities.


© Copyright © 2022 HolidayKeepers.