Vacation Rentals for Christmas - Poconos, PA
Find vacation homes from cabins, cottages, large group houses for your family this Christmas.
Christmas Vacation in the Poconos
Christmas is not just found on the shelf of a store, with HolidayKeepers it can be a lot more. This season of joy, head down to the Pocono Mountains and celebrate the Christmas spirit with your family and friends like never before. From exclusive villas to spacious mansions, and charming cottages to lovely lake front rentals, we offer the best stays to make your Christmas family union worthwhile.
Explore Vacation Rentals for Christmas
Whether you are looking for a large house rental for a large group, or a cozy cabin rental for a special few, we've got your back. From observing classic Christmas traditions to setting up a traditional Christmas dinner, our stays are designed to let you instantly slide into your festive mood. Our Christmas rentals are incorporated with fully functional modern kitchens, grand dining spaces, spacious living areas, air conditioned interiors and comfortable bedrooms. We have also incorporated BBQ grills and fire pits for an ultimate Christmas cookout during the vacation.
HolidayKeepers' Christmas vacation rentals include some of the finest luxury amenities in the Poconos. Our select properties come with indoor and outdoor pools, hot tubs, mini theatre, gaming rooms, private lake access, and absolute privacy.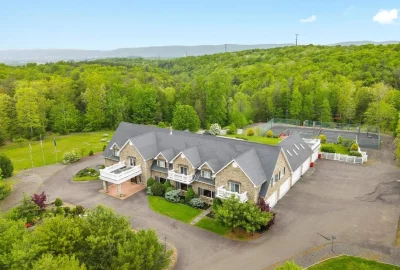 174 Acre Luxury Mansion Rental with Private Pool in Poconos – PA (1700)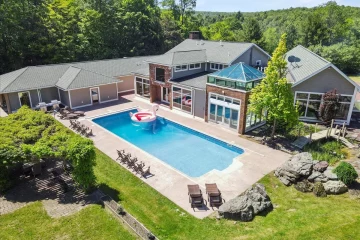 Mesmerising Villa/Castle for Rent with Indoor Pool in Poconos, PA (252)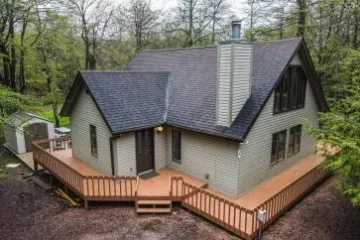 Lake Harmony Cabin Rentals with an amazing view (5)
Elegant Countryside Villa in Tobyhanna for Vacation Rentals (738)
5BR Lakefront Home Rental in Lake Harmony Poconos (34S)
4BR Lake House for Rent with Kayak & Dock in Poconos (36s)
One of the best moments this Christmas was I visited Lake harmony with friends. The property was awesome. Lakefront view, BBQ grill.
February 1, 2022
Discover Other Properties
Christmas Vacation Experiences
There is no better place to spend a Christmas vacation than the Poconos. You can explore crèches from around the world at the Shawnee Inn and Gold Resorts, visit a Christmas Concert, click pictures with Santa at the Country Junction, have a breakfast with Santa, go see the Christmas Lights in a nearby lake, have Christmas candlelight dinner, there is no end to the things to do in Christmas at the Poconos. If you are in the Poconos, contact our team to find a perfect Christmas vacation rental near you.

Our company founders began renting out their two vacation homes in 2017. They started welcoming guests, envisioning a new set of hospitality ideas for a luxurious and comforting experience. Today, Holiday Keepers has multiple properties in different cities.


© Copyright © 2022 HolidayKeepers.