Wedding Venue in Poconos
Find the best and romantic wedding venues in the Pocono Mountain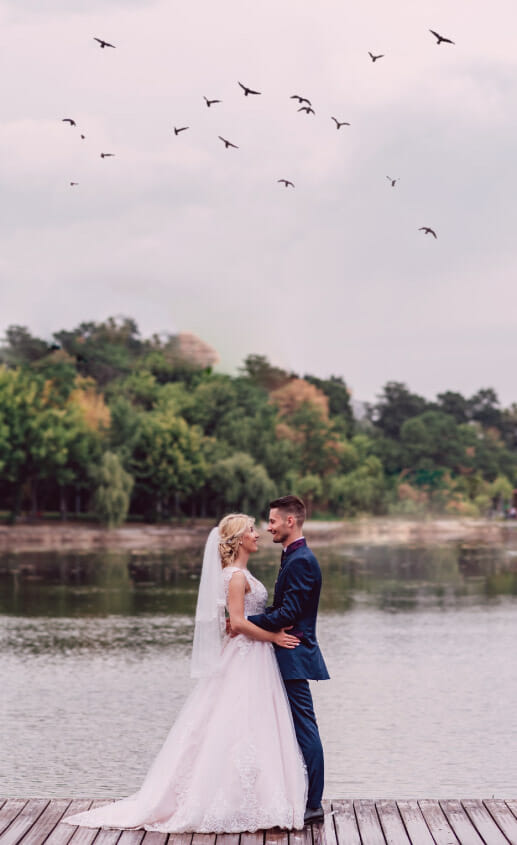 The Poconos wedding venues are one-of-a-kind, offering stunning natural backdrops and beautiful backdrops. With experienced professionals and convenient distance from the east coast cities, the Poconos Mountains makes it a perfect wedding destination. The wedding venues are the ideal spot for a destination wedding in Poconos. 
Things to consider for wedding venues 
Decide the region in which you want to marry. It can be a mountaintop, near the lake or a barn. Consider your budget while choosing the region. Select the wedding rental homes in Poconos – depending on the theme and budget, you can select mansion, cottage, farmhouse and lake houses. There are all-inclusive wedding packages in Poconos for wedding services that you can look into. 
Wedding Venues  Poconos PA at HolidayKeepers 
The mansions, villas and other wedding venues listed in Holiday Keepers are everything you are searching for. From ceremony to reception and even honeymoon, Holiday Keepers offers exclusive amenities in luxury wedding rentals for an experience of a lifetime. Our support team will be available to assist you and make your big day a grand success in Poconos.
Top Rated Listing - Poconos
Frequently Asked Questions
There is no investment like education. Wherever we go, the first thing we look for…
Who said that the Poconos Mountains were only for couples? The Poconos have been a…
For those who live in urban cities like New York, taking a break from everyday…
The Pocono Mountains are recognized for their beautiful views and towering grandeur, enchanting even the…
The Plains is a suburb near the Susquehanna River in Luzerne county of Pennsylvania. It…
Plains Township in Pennsylvania sets a standard above the rest. It is one of the…

Our company founders began renting out their two vacation homes in 2017. They started welcoming guests, envisioning a new set of hospitality ideas for a luxurious and comforting experience. Today, Holiday Keepers has multiple properties in different cities.


© Copyright © 2022 HolidayKeepers.