Fall Vacation Rentals, Poconos - PA
Book luxury vacation home to experience Fall Foliage in the Poconos.
Fall Season Getaways - Poconos, PA
Witness the grandeur of autumn in the Poconos with HolidayKeepers. The fall foliage is one the best times to visit the Pocono Mountain Region. You can enjoy this beautiful moment on your bike or walk through the canopies of great mountains and woods, or by canoeing on the crystal clear waters of the great lakes of the Poconos.
Explore Fall Season Vacation Rentals
Plan your autumn getaway with HolidayKeepers where we provide the best vacation rentals with exclusive amenities for the best fall weekend getaway ever. Fulfill your fall fantasy and engage yourself with autumn activities like hiking, biking, scenic drive, fall foliage train rides, or pumpkin Picking. Capture memories of this fantastic trip and bring home the most beautiful souvenir you can get. Finish the day overlooking the multi-colored landscape and book the best cozy rental cabin only at Holidaykeeper for a tight sleep.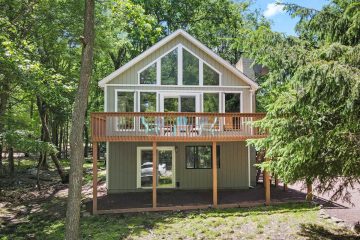 3BR Luxury Cottage Rentals in Lake Harmony (18)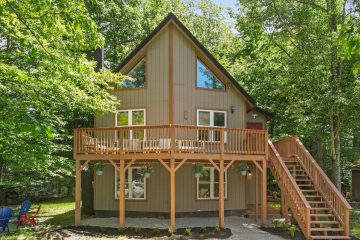 5BR Vacation Home in Tobyhanna For Party & Reunions – 252GB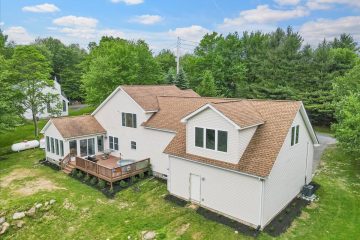 6BR Luxury Waterfront Vacation Home with Jacuzzi – Poconos (188)
5BR Big Boulder Lake Vacation Home With Mountain Views (10)
Farmhouse Rentals with Barn for Wedding Venue & Getaways – Poconos (1735)
Elegant Countryside Villa in Tobyhanna for Vacation Rentals (738)
Good neighborhood, excellent accommodation! During the fall time of year, this rental is ideal. Hosts were very helpful and friendly, a super host!It worth every penny i spent on the rental.
February 1, 2022
Discover Other Properties
Best Experiences in the Poconos
Come and behold the charm of the Poconos. The Poconos looks spectacular and comes to life when the leaves fall and the landscape transforms into a magical world. So, admire the beauty of the season and stroll through the iconic landmarks of the Pocono with your loved ones. Be it a weekend getaway or a mini vacation, you can find the best stay at HolidayKeepers, with a wide range of luxury homestays offering unparalleled amenities.

Our company founders began renting out their two vacation homes in 2017. They started welcoming guests, envisioning a new set of hospitality ideas for a luxurious and comforting experience. Today, Holiday Keepers has multiple properties in different cities.


© Copyright © 2022 HolidayKeepers.