Kosher Villas & Vacation Home Rentals
Find Luxury homes, villa and mansion with pool specially catered for Kosher vacation in the Poconos
Top Rated Listing - Poconos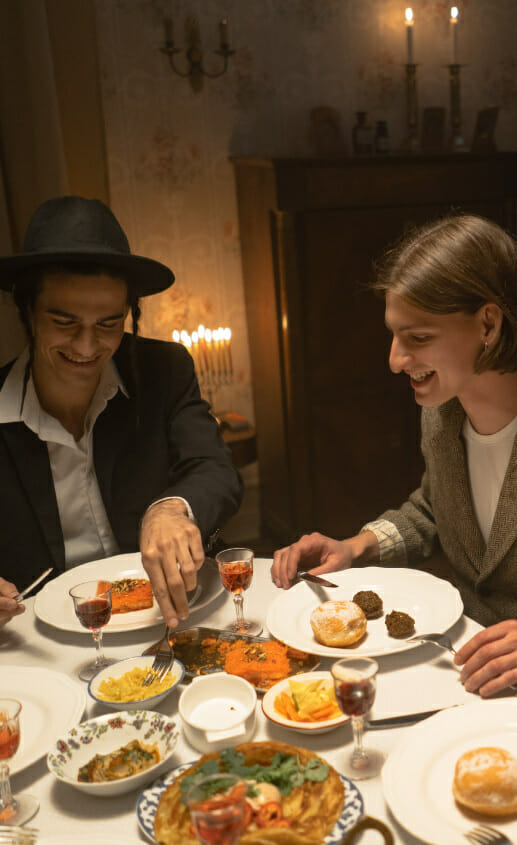 Experience the joy of Kosher vacations in the Poconos
Planning a relaxing vacation can be difficult, especially for the observant religious Jews who desire to stick to a kosher lifestyle. From maintaining a kosher diet to visiting religious centers, consider many factors while planning a kosher vacation. Places around Stroudsburg in Poconos is a vacation haven filled with kosher luxury vacation rentals and villas. 
Before booking a kosher vacation rentals, there are many things to consider. Check if the kosher vacation homes are located near religious centers and kosher-friendly restaurants. This makes it a lot easier for those who follow a kosher lifestyle. Locations near Stroudsburg like Lake Harmony and Leighton are close to kosher-friendly restaurants, markets, and vacation rentals. 
To make the most of your kosher-friendly vacation in Poconos, HolidayKeepers are sufficient to make arrangements for travelers coming from New York, New Jersey or any other part of the States. We have different kinds of properties around kosher-friendly areas like Lake Harmony and Leighton, ranging from villas, cottages to lake houses – because we believe everyone deserves a relaxing vacation, regardless of your belief.
Frequently Asked Questions
There is no investment like education. Wherever we go, the first thing we look for…
Who said that the Poconos Mountains were only for couples? The Poconos have been a…
For those who live in urban cities like New York, taking a break from everyday…
The Pocono Mountains are recognized for their beautiful views and towering grandeur, enchanting even the…
The Plains is a suburb near the Susquehanna River in Luzerne county of Pennsylvania. It…
Plains Township in Pennsylvania sets a standard above the rest. It is one of the…

Our company founders began renting out their two vacation homes in 2017. They started welcoming guests, envisioning a new set of hospitality ideas for a luxurious and comforting experience. Today, Holiday Keepers has multiple properties in different cities.


© Copyright © 2022 HolidayKeepers.