Finest Romantic Getaways
Find the perfect getaways for couples in the Mount Pocono Region.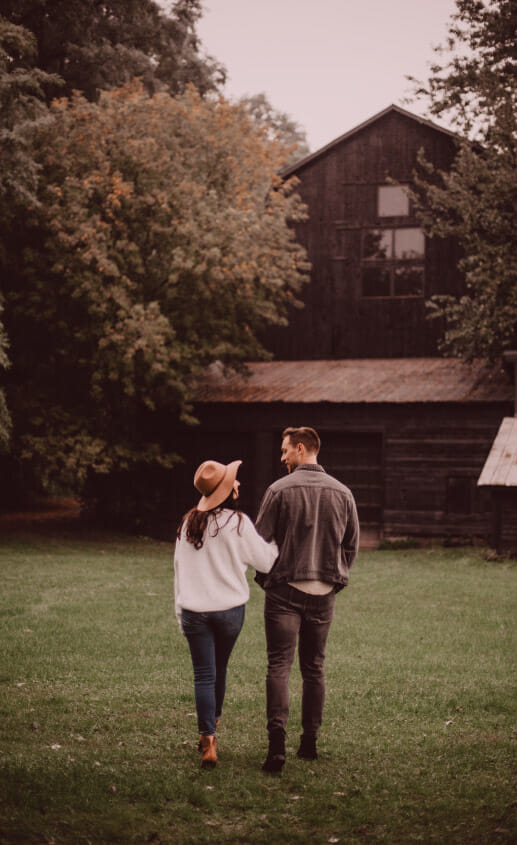 Romantic Stays in the Poconos
What is your idea of a romantic stay? A secluded atmosphere with a scenic view, a private lakefront, private swimming pool or Jacuzzi, indoor fireplace, a cabin loaded with all basic amenities and free parking?  We got these and so much more; at HolidayKeepers rental homes and resorts we offer the most beautiful retreats that make your couple's getaway unique and extra romantic.
Each accommodation is perfectly balanced between rustic and modern amenities. Our intimate stays are specially designed for couples. With all-inclusive spacious rooms, air conditioned interiors, hot tubs, generously sized beds, luxury and privacy, our accommodations offer everything you need for a memorable romantic vacation.
Relax, rewind, race, drink, party, go hiking, go for a swim, go on an adventure, take your love to a gourmet candlelit dinner, it doesn't matter what you plan to do at the Poconos you will find a Holidaykeepers real estate near you. We are located at ideal locations near the most hip and happening events and destinations at the Poconos Mountains. 
We welcome lovers in all seasons be it winter, fall, summer or spring to spend their weekend baecation, anniversary or mini vacation. Just looking for a quick vacation or one night stay at Poconos? No Problem! We got you covered.
Whether it is a honeymoon or a special romantic getaway, HolidayKeepers is your one stop destination for a fun and romantic Poconos vacation.
Top Rated Listing - Poconos
Frequently Asked Questions
Who said that the Poconos Mountains were only for couples? The Poconos have been a…
For those who live in urban cities like New York, taking a break from everyday…
Pennsylvania has earned its name by offering the best-crafted beer selection in the country. Bars…
Delaware Water Gap is calling! This valley has been nourished by nature and cherished by…
The vibrant colors of autumn foliage can be enjoyed the best with scenic train rides…
The waterfalls flow as smoothly as syrup around the natural vicinity. The crystal clear waterfalls…

Our company founders began renting out their two vacation homes in 2017. They started welcoming guests, envisioning a new set of hospitality ideas for a luxurious and comforting experience. Today, Holiday Keepers has multiple properties in different cities.


© Copyright © 2022 HolidayKeepers.