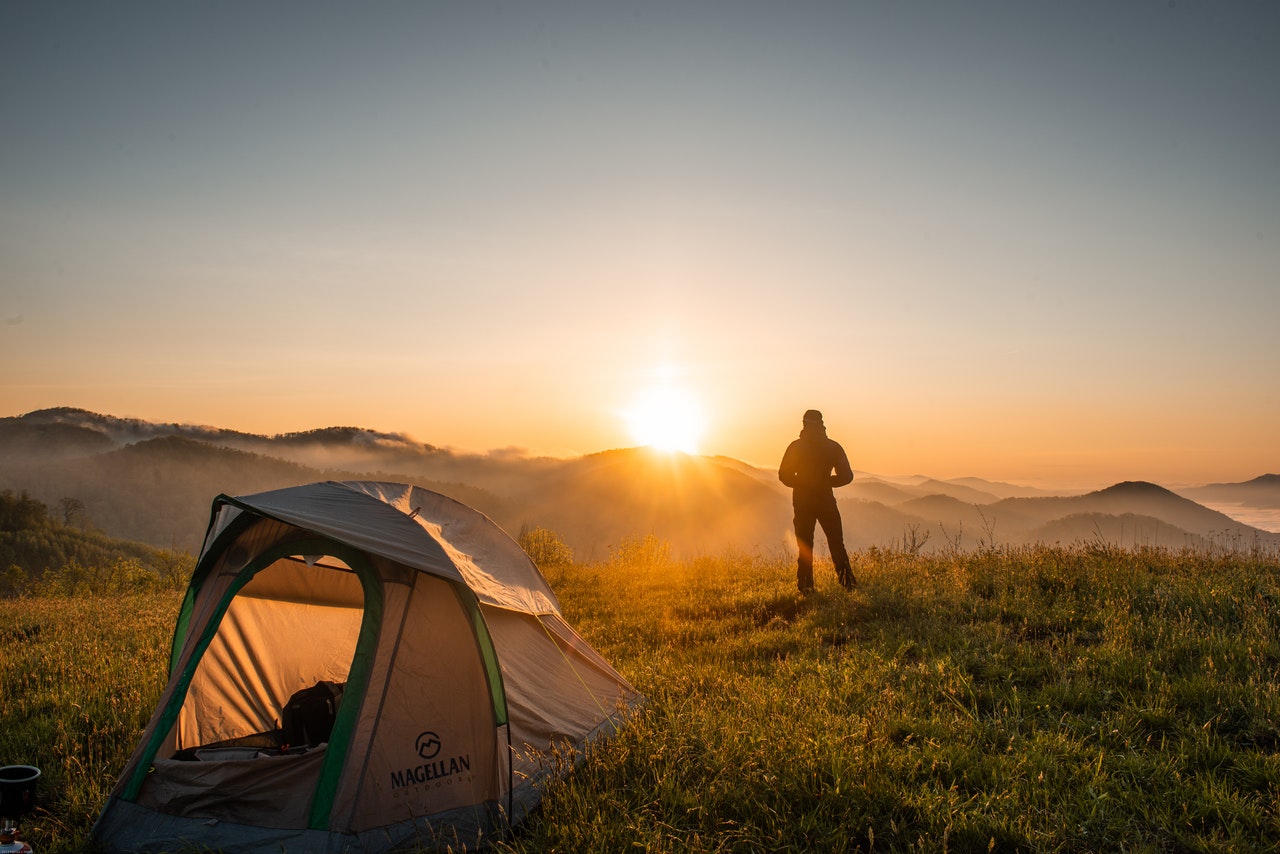 Camping is a great way to get in touch with nature, the tranquil woods of Tobyhanna allows you to truly immerse yourself in the views of the Pocono Mountains, guaranteeing a terrific camping experience. Tobyhanna is popular with all types of campers, especially beginners. This blog gives you a brief description of everything you need to know about camping in Tobyhanna.
Where to Pitch a Tent
Hemlock Campground & Cottages
Hemlock Campground & Cottages is a fun family-friendly camping ground in the heart of the Poconos. This campground features level wooded campsites for tents, pop-ups, and RVs. They offer fully equipped, comfortable cottages as well. They welcome pets, so your furry friends can join in on your camping fun too. 
 Facility
Each of the rustic campsites comes with a fire ring and a picnic table. You can choose a primitive site without any utilities or sites with water and electricity. On-site, there's a bathhouse with a shower, flush toilets, sinks, and hand dryers. They also have a public phone and a laundry facility with coin-operated washers and dryers. Don't forget to bring coins though. 
Activities
Horseshoes

Pool tables

Tetherball

Arcade games

Playground

Basketball hoop

Recreational hall
Rules
Check-in time for campgrounds and cottages is 2 pm, all check-ins must be before 9 pm.  

Check-out time for campgrounds is 1 pm and the cottages are 11 am.

The quiet hour begins at 10 pm and is enforced until 8 am. 

Please respect the 5 MPH speed limit to protect our children, pets, and wildlife.
Nearby attractions 
Mount Airy Casino

Horseback Riding

Tobyhanna State Park

The Crossings Factory Outlets

Camelback Water Park
Tobyhanna State Park
Tobyhanna State Park is the best campsite in all of Tobyhanna. With captivating views of the lake and the enchanting forest, it is a great place to unwind with your loved ones.
Located at an elevation of about 2000 ft above sea level, this park has chilly weather and consists of 5440 acres, and is also home to the stunning Tobyhanna Lake. This campsite is a great place for some quiet and if you are lucky you can encounter birds and incredible wildlife. 
 Facility 
Tobyhanna State Park consists of 140 mixed-use campsites in the forest and each campsite has a fire ring, grill, and picnic table. There are 26 sites with 50-amp electricity and water, the rest 104 sites are non-powered but still have water connections.
Some of the basic amenities include flushable toilets, hot showers, laundry facilities, and a dump station. Also, pets are allowed in most sections of the park and campground.
 Activities
Swimming

Hiking

Picnicking

Boating

Fishing

Mountain biking
Rules
Staying overnight in Pennsylvania state parks requires reservations to be made in advance.

The 135-site camping area is open from the second Friday in April to the third Sunday in October.

Pets are permitted at selected campsites for a fee.

Do not feed wildlife
Nearby attractions
Gouldsboro State Park

Camelback Mountain Adventures

Kalahari indoor waterpark

Pocono Outdoor Adventure Tours

Steamtown National Historic Site
Chestnut lake campground
Chestnut lake campground is nestled amidst the beautiful Poconos Mountains and stretches across 100 acres. This year-round campground was designed with campers in mind, it has a welcoming and family-friendly atmosphere where you can meet like-minded people. Relax by the secluded lake beach or take in the views of the scenic mountains surrounding the campsite.
Facility
Chestnut Lake Campground has all the basic amenities like shaded full hookup sites, showers, and clean restrooms. They offer a laundry room and dump stations. On-site is a campgrounds store where you can stock up on essentials and even fill propane at the propane refill station. They also include some year-round sites for those who just can't get enough of the outdoors. This campsite is pet friendly, but remember to keep your pets on a leash.
Activities 
Swimming

Boating

Playground

Fishing

Basketball 

Recreation hall ( arcade, billiards)
Rules
Quiet hours are 11 PM to 8 AM

Check-in is at 2:00 PM and check-out is at noon.

The speed limit is 5 MPH inside the campground.

Parents are responsible for their children at all times.

No bicycle riding after dark. All children 12 and under must wear helmets.

No use of firearms, fireworks, or ATVs inside the camp.
Nearby attractions
Pocono Raceway

Camelback Resort

The Crossings Premium Outlets

Bushkill Falls

Blue Mountain Ski Resort
Tips for Camping at Tobyhanna 
To make sure you have an enjoyable camping trip it is advisable to

check the weather forecast at least two to three days ahead of your trip. 

Carry weather protection like jackets, umbrellas, and rain coats as the weather can be unpredictable in the mountain region.

One of the biggest things that can ruin your camping trip is finding yourself unprepared to face certain situations. Make sure you carry the essentials like tents, sleeping bags, cooking equipment, and insect repellents, and double-check before you leave.

Also, reservations are encouraged, because the campsites tend to quickly get fully booked during the spring and summer seasons.

Finally, following park regulations, such as proper food storage, quiet hours, and fire safety, ensures a safe and enjoyable experience for all campers.
Tobyhanna offers a unique and memorable camping experience, it is perfect for beginners looking for a good first camping experience. The stunning forests coupled with various activities and amenities, make it an ideal location for camping. Plan your next camping trip to Tobyhanna, for a relaxing getaway. 
FAQs:
What kind of camping activities are available in Tobyhanna?
Tobyhanna offers various camping activities such as hiking, fishing, boating, swimming, picnicking, and wildlife viewing. The area also has designated camping sites for tents and RVs, as well as cabins for rent.
What is the best time of year to visit the Tobyhanna area for camping?
The best time to visit Tobyhanna for camping is during the summer months, from June to August, when the weather is warm and there is less chance of rain. However, spring and fall can also be good times to visit for those who prefer cooler temperatures and smaller crowds.
What are the camping fees for staying in Tobyhanna?
Camping fees in Tobyhanna vary depending on the type of camping site and amenities offered. Tent sites start at around $20 per night, while RV sites can cost up to $50 per night. Cabins are available for rent at a higher rate.
Are campfires allowed in Tobyhanna?
Yes, campfires are generally allowed in Tobyhanna, but only in designated fire rings or grills. However, there may be fire restrictions in place during periods of high fire danger.
Are pets allowed in the campground?
Yes, pets are allowed in the campground but must be kept on a leash at all times and cleaned up after. Some areas may have additional restrictions, so it is best to check with the campground before bringing your pet.
Are there any safety rules that campers should be aware of?
Campers should be aware of safety rules such as keeping food properly stored to prevent attracting wildlife, following fire regulations, and staying aware of weather conditions that may cause hazards such as lightning or flash floods.
What is the best way to make a reservation for a camping spot in Tobyhanna?
The best way to make a reservation for a camping spot in Tobyhanna is to visit the Pennsylvania State Parks website or call the park office. Reservations can be made up to 11 months in advance and are recommended during peak season.