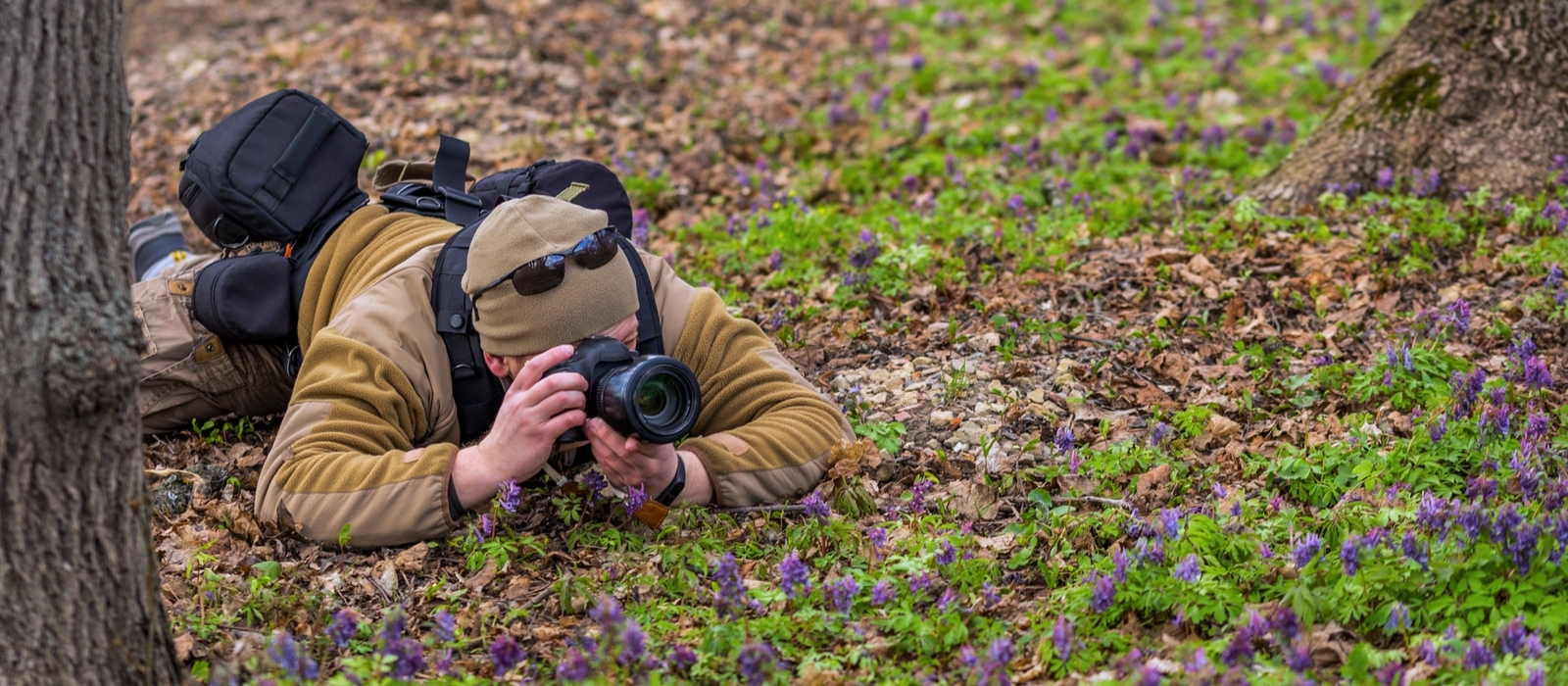 What makes up the perfect wildlife photography? A lush green forest, beautiful wild animals, and a secure habitat for animals to live peacefully. Fortunately, Poconos fulfills these criteria and makes up an ideal place to do wildlife photography. In fact, some of the best wildlife areas in America can be witnessed in Mount Poconos, Pennsylvania particularly. However, before discussing the best spots, let us peep into the wildlife history of the Mount Poconos.
The revival of the Mount Poconos wildlife
The 1800s was the golden era of Mount Poconos wildlife. The infinite number of elks walking in groups, golden eagles flying sky high, and panthers staring from the mountain top. This is what Poconos mountain used to look like in an old frame. Things took a u-turn during the 20th century. Cutting of forests for a better livelihood, hunting, and increase in pollution overpowered the serenity of the wildlife world. Many animals died whereas some migrated to other areas. However, the present scenario is somewhat different and it feels like the Mount Poconos wildlife has revived to a large extent. Many animals have returned and recently a sudden surge in wild animals has been witnessed in Poconos. Hence, this is the right time to fulfill our dream of performing wildlife photography at Mount Poconos. Without wasting any time let's discuss the best wildlife animals and spots in Poconos. 
1. State Game Lands no 038
What animals I can find in this region? What activities are allowed in this area? Can I indulge in hunting and photography or is it just for a casual visit. These are the very first curiosity-seeking questions that arise in a wildlife enthusiast's mind. Let us talk about animals first.
Mammals are the main species one can find in State Game Lands. Deer, fox, cats, coyotes, Black bears, hare, beaver, rattlesnakes, Chipmunks, fishes, herons, Squirrels, Owls, Opossums, bobcats, minks, wild turkey, and grouse are the best attractions of this adventure land. Additionally, birds like sparrows, rufous, and prairie attract customers equally. 
The total area of State Game lands is 5577 acres out of which 35 percent is used for hunting purposes. People from faraway places visit State game land to hunt white deers, rattlesnakes, Snowshoe hare, and black bears On the top of that, one can also opt for hunting aquatic birds like geese and ducks on wetlands
Suggestion
Maintain a proper distance from rattlesnakes. They do not pose a threat as long as you keep a safe distance from them.
Distance from lake Harmony– 15 miles (34 minutes)
Timing- Monday to Saturday (6:00 am to 8:00 pm)
               Sunday (6:00 am to 9:30 pm)
Elevation – 586 metres
Location- 115 upper deer valley Rd, Stroudsburg, PA, 18360, United States
Parking area- Camelback road 
Attractions nearby
Camelback mountain resort–  Tired of taking photographs? Want to do something adventurous?  Need some rest and food? Just a few kilometres away from State Game Land, lies the Camelback Mountain. A center of best restaurants, skiing, and snowboarding. Visit restaurants like Graffiti pizza and sugar cravings inside and enjoy delicious items to the fullest.   
Distance from State Game Land- 3 km
location-301 resorts Dr, Tannersville, PA United States
Timing-Monday to Sunday (1 pm to 10 pm)
Camelback beach waterpark– It is Pocono's biggest waterpark with more than 36 slides. The waterparks also provide learning lessons to potential surfers. Hop into Berrelli's restaurant for some amazing food items and book Cabana if you are looking for deluxe features and a luxurious experience
Distance from State Game Land- 2.5kms
State land Game 38 is the only hub of wildlife animals however Poconos has other spots where one can indulge in photography. These areas are rich in flora, fauna, and scenic views only.  Let's take a look at these areas too.
2. Split Rock
With 600 acres of the natural area covering beautiful lakes, streams, and trails, the spot definitely tops the chart when it comes to nature photography. It is located just between Big Boulders resort and Jack Frost ski resorts which is nothing less than an icing on the cake for adventurers
3. Austin. T. Blakeslee Natural Area
Do you love fishing? Take pictures of flat waterfalls or do hiking in the mountains. Well, Austin T Blakeslee will not disappoint if you love capturing scenic views with the camera. The area is pet friendly and perfect for fly fishing.
Some  tips
Choose the good quality camera

Keep a map with yourself

Respect animals and maintain a proper distance from the dangerous ones

Wear comfortable clothes

Don't get distracted while doing photography

Book your ticket online for nearby attractions to avoid the hassle

Keep your vaccine card handy and follow all the covid rules
Conclusion -. The wildlife of Poconos is beautiful and is a nature's gift to wildlife photographers. One needs to have a fair amount of knowledge about the attractions nearby and the animals you can have an accountant with. For your convenience, we have given all the possible details in the form of a blog. This blog gives accurate information about the wildlife of the Poconos. We wish you a beautiful and exciting wildlife experience ahead.