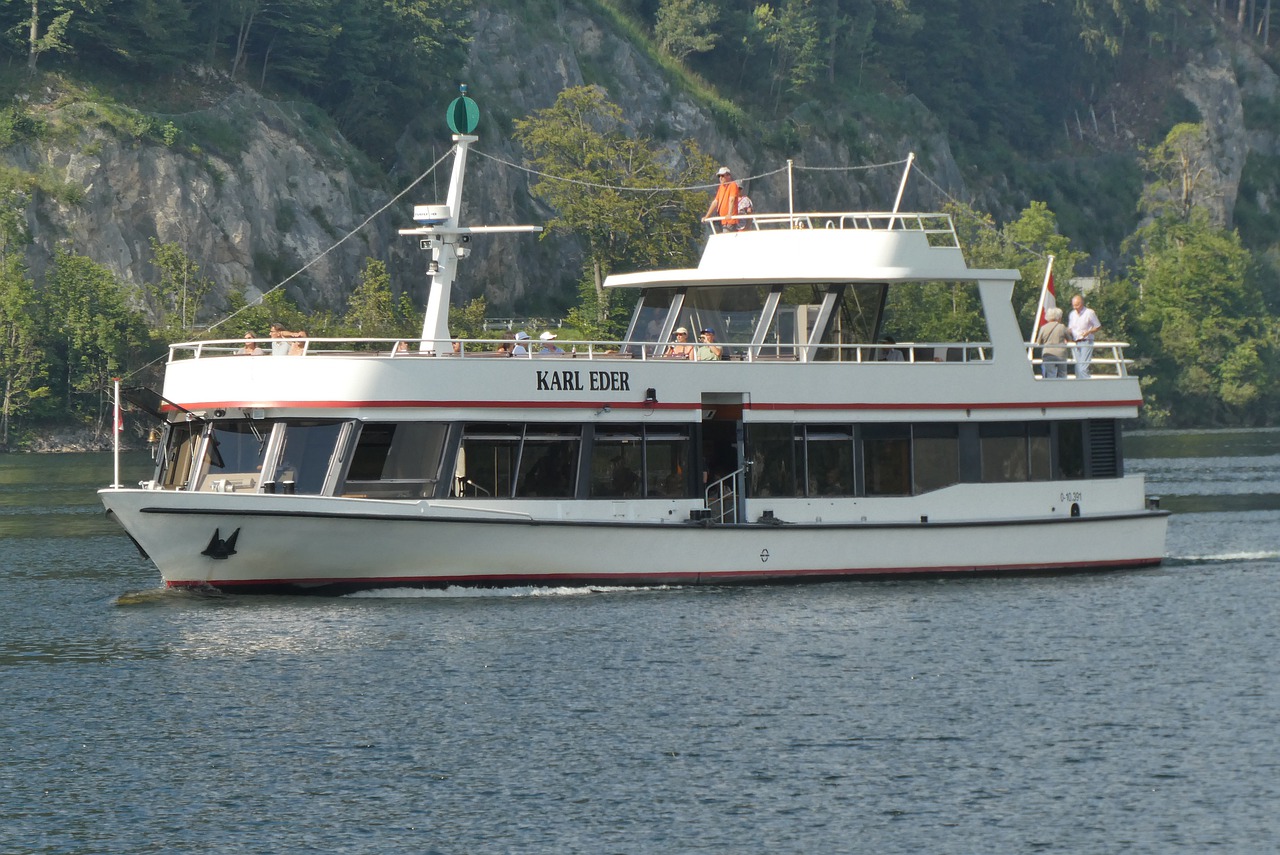 Boat touring in Lake Wallenpaupack dates back to 1962 with a pontoon. However, nobody imagined that boating tours would remain a major source of attraction among tourists even after sixty years. With time, the boating tour in Wallenpaupack expanded and included gift shops, boat rentals, charters and many more.
Best season to visit Lake Wallenpaupack for scenic boat tours
From the tourist's perspective, It is better to visit Lake Wallenpaupack on clear and sunny days. Late June to early September are the best times of the year for visiting Lake Wallenpaupack as all the tourist activities, especially boating, remain operational during these months.
What boating activities are available in Lake Wallenpaupack? 
Bennington pontoon boats, Sea ray ski row boats, kayaking, fishing boats, stand-up paddle board and motor boating are available in Wallenpaupack.
Lake Wallenpaupack is well equipped with captained patio boats that are considered a perfect option for the ones who love to cruise on the mesmerising Lake Wallenpaupack. The boats are available for a fifty minutes ride for an individual as well as an excursion group. Not to forget, the facilities are available during weekends in springs and falls and daily from mid-June to labour. 
What to keep in mind before planning a boat ride in Lake Wallenpaupack?
Every motorboat running in Lake Wallenpaupack must carry a registration card issued by the Pennsylvania state. The area near the Lake Wallenpaupack dam requires boats without motors to get launch permission from Pennsylvania Fish and Boat commission.
Best places to rent a boat in Wallenpaupack
1. Renting facilities in Silver Birches Resort- Bennington Pontoon boats, Sea Ray Ski resort, Fishing Boats, Kayaking, Canoeing and Stand up paddle board rentals
2. Renting in Pocono Action sports- Powerboats, Sailboats, Water skis, Wakeboards, Kneeboards and Tubes
3. Renting in Rubber Duckie- Pontoon boats, Party boats, Pleasure boats, Lake Cruisers and Fishing boats.
4. Renting in Wallenpaupack boat tours and rentals- Pontoon boats that can accommodate ten to fourteen people at once
5. Pine Crest Marina- Water skis, Speedboats, Deck boats, Pontoons and Fishing boats
What more to expect in and around Lake Wallenpaupack?
Besides boating, Lake Wallenpaupack is also famous for its fish species like Smallmouth, Largemouth mouth bass, Walleye, Channel Catfish, Walleye Pickerel and Bass. Similarly, spots like Gresham's Ice cream shoppe and the Boathouse restaurant are the most opted eating spots among tourists.
Gresham's Ice cream shoppe
Distance from Lake Wallenpaupack- 4.9 miles (8 minutes)
Timing- 12 to 8:30 pm(all 7 days a week)
Whether it is great ice cream flavours, spacious inside and outside space or wheelchair accessibility, Gresham's Ice cream shoppe is well equipped with every restaurant facility. Additionally, the staff is extremely friendly and quick when it comes to serving facilities. People usually prefer Gresham's vanilla soft serve, Corn dog and hard banana split.
Best dishes- Hershey's hard ice cream, Dole soft serve, hot dogs, soft Pretzels and soft ice creams.
This family-owned restaurant located in Hawley is your go-to eating destination if you love sunset views, lakes and deleterious delicacies. On top of that, the nearby vacation rentals with scenic views and adventure sports like Golf courses will simply take your breath away.
Distance from Lake Wallenpaupack- 4.2 miles (8 minutes)
Timing- 12 to 9 pm(Monday, Tuesday & Thursday), Friday & Saturday (12 to 8 pm), Sunday (12 to 8 pm), Wednesday (closed)
Best dishes- Eggplant, Nachos, Calamari, Edamame, Fried green beans, Quesadillas, Potato skins, Boneless chicken bits, Buckhorn and pull pork and Buckhorn
Lake Wallenpaupack is a man made water body built in the year 1927 for generating hydroelectric power. However, slowly and gradually, the lake has become a famous tourist attraction for visitors. The Lake is now home to six recreational areas including forest land for wildlife watching, walking trails, boat slips and campsites for physical activities