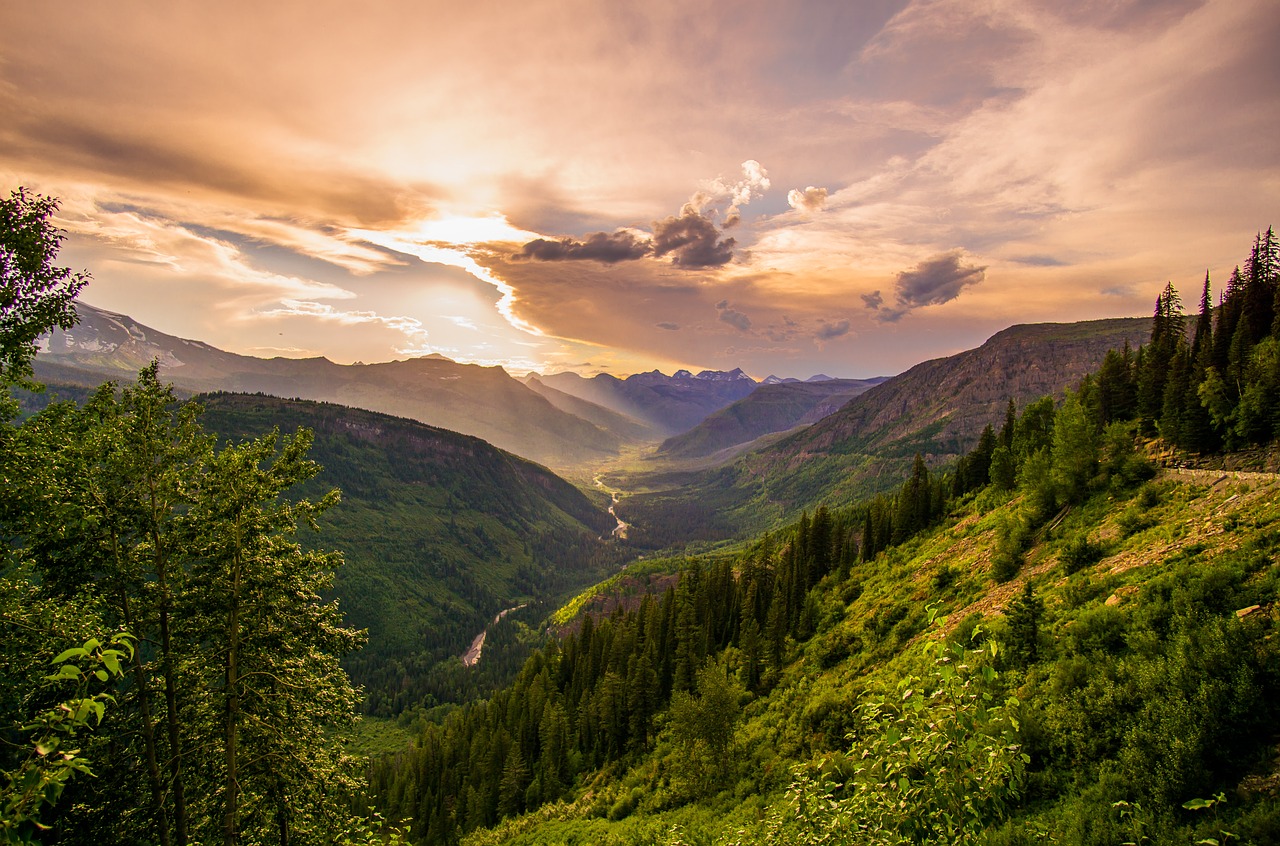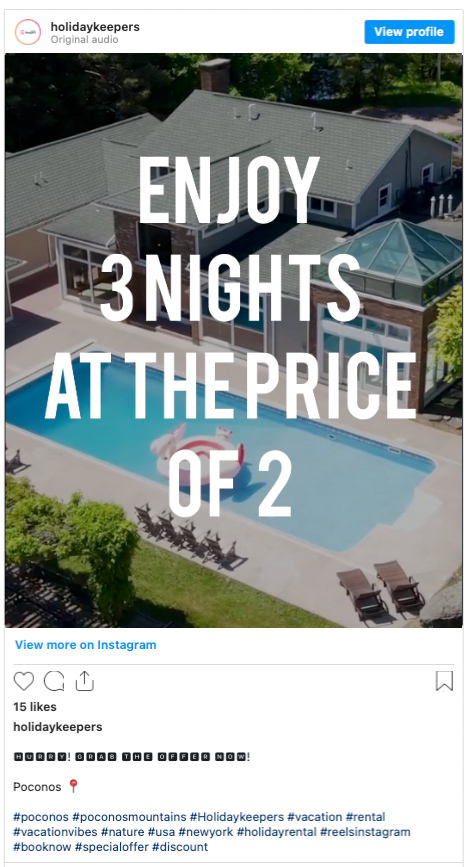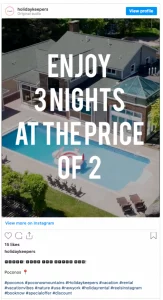 The Poconos is a place to visit, a journey to experience, and a memory to cherish. This 2,400‑sq.mile escarpment located in the Northeastern part of Pennsylvania is just a two‑hour drive away from New York and an hour and a half away from Philadelphia. The region is a popular getaway amongst urban residents as it is blessed with the ideal landscapes to host adventurous and recreational activities.
Best Time to Visit the Poconos
Summer, fall, and winter are the best seasons to visit the Poconos. Spring is not a bad time either, but there are no unique/season specific activities. However, Poconos is still considered to be in season across all seasons. Poconos has a moderate continental climate with year-round precipitation. The summers are warm and the winters are cold. The hottest month in the Poconos is July (average high 78 and average low 60). The warmest season lasts from May to September (average daily temperature of 69). The coldest seasons are December through March (average low 18 and 32).
How to Get to the Poconos
The Pocono Mountains are well connected via road, rail, and air. However, most vacationers prefer taking the road as the journey is highly rewarding. If you prefer driving to the Poconos, consider the following routes.
 

US Route 6- Nicknamed the Grand Army of the Republic Highway- 3,199 miles long

 

US Route 209- The most preferred US highway to the Poconos‑ 211.74 miles

 

Interstate Route 80- The most prominent east‑west highway in the Poconos‑ 2,900 miles

 

Pennsylvania Route 903- Nicknamed the highway to adventure- 17.7 miles
If you prefer to get to Poconos by air you can choose any one of the following airports.
 

Pocono Mountains Municipal Airport

 

Wilkes‑Barre Wyoming Valley Airport

 

Wilkes-Barre Scranton International Airport

 

Hazelton Regional Airport
The Most Famous Townships and Communities in the Poconos
Blakeslee
Blakeslee is an exciting outdoor destination in the Poconos. It is famous for its unique recreational activities like stock car racing, waterparks, airplane tours, mountain biking and so on. It is home to the Pocono Raceway and many charming bridges.
Plains
Plains is a community for the cool. It has distinct restaurants, museums, nightclubs, historical sites, and several outdoor activities. Plains was the first community in the Poconos to have a casino. The most famous tourist attraction in Plains is the Seven Tubs Recreation area.
Tobyhanna
Tobyhanna is one of the top entertainment communities in the Poconos. It is close to the neighborhoods of the CamelBeach Mountain Waterpark and several state parks. The Tobyhanna State Park is the top attraction in this community.
Lake Harmony
Lake Harmony is an adrenaline junkie's paradise. It has every extreme sport you can think of. Be it watersports, ATV tours, water skiing, wake surfing, water tubing, and paddle boarding, Lake Harmony has all of them and more. It has a bunch of other tourist attractions nearby like the Split Rock, Hickory Run State Park, and the Boulder Fields. Read more
Palmerton
Palmerton is a games, entertainment, and adventure center. It is part of the Lehigh Valley and it is close to the top attractions in the region like the Lehigh River, Lehigh Valley Zoo, Aquashicola Creek, Lehigh Gap, the Stoney Ridge, and the famous Appalachian Trail.
Jim Thorpe
Jim Thorpe is one of the most multi‑faceted town in the Poconos. It was once ranked as the 4th most beautiful and the 7th coolest small town in the United States. Jim Thorpe is famous for its national parks, museums, historic venues, outdoor activities and cuisines. Read more
Stroudsburg
Stroudsburg is the tourism capital and beverage capital of Poconos. It is a popular night life destination with exclusive venues for drinks and food. It is also one of the leading market towns in the Poconos. Attractive streets, historic buildings and shops with arts and crafts, make Stroudsburg a popular destination in the Poconos.
Delaware Water Gap
The Delaware Water Gap National Recreation Area or simply 'The Gap' is a picturesque retreat in the Poconos. It is the gateway to the Pocono region and a natural landmark. It is home to exotic hiking trails, national parks, museums, winter sport destinations, and exclusive events in the Poconos. Read more
Top Recreational Activities and Things To Do in the Poconos
If you ever search google for "things to do near me" in the Poconos, we are certain that you will be overwhelmed. Poconos is a treasure box with a surplus of exciting things to do. Here is a list of the most interesting things to do in and around the Poconos.
Hiking
For those of you who want to explore the beauty of nature on foot, you will not be disappointed with what the Poconos has to offer. The Pocono Mountain on its own has a great hiking trail. If you want to experience more, you can try Bushkill, Hickory Run State Park, Jim Thorpe, Lehigh Gorge State Park and the other trails.
National Parks and Landmarks
Poconos has 09 state parks and 02 national parks along with hundreds of acres of game lands owned by the state. There are many pristine lakes and waterfalls near Poconos. Some of the landmarks that are synonymous to the Poconos are the Bushkill Falls, Mount Tammany, Split Rock, and the Big Boulder Fields.
Fishing
Fishing enthusiasts will find numerous prime fishing spots in the Poconos. The waters here are stocked with trout, pickerels, bass, catfish, and other variety of fish. Poconos has fishes of both the edible and the consumable kind. Make sure you have a valid fishing license before you go fishing in the Poconos.
Golfing
Poconos is a golfer's Utopia. The most popular golf course in the Pocono Mountains is the Pocono Manor Golf course. There are close to 30 golf courses in the Poconos within a 20 mile proximity. It includes public, municipal and private golf courses. If you want something more historic, visit the Shawnee Inn and Golf Resort, which was opened in the year 1906.
Horseback Riding   
Poconos has numerous horse stables and horse riding trails. There are around 20 unique places in the region for you to experience horse riding. You can ride through the woods next to the streams and explore the wilderness on a majestic stallion. Most of the horseback riding spots in the Poconos permit visitors to bring their own horse, however, confirm the same with the ranch/stable before arrival.
Water Parks
Poconos has an assorted collection of water parks, each offering a unique experience to its visitors. The most popular water parks include Camelbeach Mountain Outdoor Waterpark, Great Wolf Lodge Water Park, Aquatopia Indoor Water Park, Kalahari Indoor Water Park, and Costa's Family Park.
Lake Vacations
The Poconos mountain region has more than a hundred lakes, including glacial, natural and man-made lakes. The lakes in the Poconos are ideal for water‑centric adventures. Lake Harmony, Lake Naomi, Lake Wallenpaupack, Big Boulder Lake, Lake Tobyhanna, the Pocono Summit Lake are some of the places you can plan a perfect lake getaway in the Poconos.
Watersports
The Poconos is considered as a "Water Wonderland" as it has rivers, streams, lakes and waterfalls. It offers tons of extreme and adventurous watersports. A few watersports you should try whist in the Poconos- Whitewater rafting, canoeing, kayaking, wakeboarding, wake surfing, and watercraft riding.
Winter Sports
If you are a winter sport enthusiast, Poconos is the perfect destination for you. An à la carte list of ski resorts, snow tubing trails, frozen lakes for ice skating, sleigh rides, and plenty of snow for snowshoeing, this is what the Poconos has to offer in the winter.
Casinos & Resorts
From slot machines to classic table games, Poconos has numerous casino resorts that allows you to try your luck out. You can try everything from penny slots to high stake games. And when it comes to resorts, Poconos has one of the oldest resort cultures in the United States.
Food & Beverages
If you are a foodie, an extensive menu awaits you in the Poconos. The region has many unique diners, cafes and restaurant, and not to forget the brewed on‑site craft beer. You can order in, order a take away, or dine‑in at any one of Poconos' fancy restaurants.
History Tours
Poconos is a region with major historical significance. It features a plethora of historical sites like the Pocono Indian Museum, Steam Town National Historic Site, Asa Packer Mansion, Jim Thorpe Memorial, etc. So bring together a band of history buffs and embark on a history tour in the Poconos.
Shopping
If you are in the Poconos region and spot a stylish outfit, don't hold yourself back, all wearable apparels are tax-free as they are exempted under the Pennsylvania Rev‑717 regulation. Poconos is a hub for arts, history, culture and exotic trinkets. You may also explore the flea markets, specialty stores, outlet shops, art galleries and more.
Waterfall Visit
The Pocono region has around 21 magnificent waterfalls that are free to access and to visit like the Raymondskill falls, Hawk falls, Dingmans falls, Tanners falls and such. There are also a handful of waterfalls like the Bushkill Falls, which charge an admission fee, but are totally worth a visit.
Railroad Attractions
Scenic train rides are not to be missed on your journey to the Poconos. With the sceneries changing every season, every train ride in the Poconos will feel like it is your first time. Lehigh Gorge Scenic Railways, The Stourbridge Line and Soarin'Eagle Rail Tours are some of the options to consider on your rail tour itinerary.
Zip Lining
Poconos is a great spot for zip lining. The region has several hubs of zip lining that are open year round. Camelbeach Mountain Outdoor Waterpark, Jim Thorpe River Adventures, Pocono Zip Racer, Treetop Adventures are the top venues for Zip Lining in the Poconos.
Unique Recreational Activities in the Poconos
Our hectic modern life is demanding, and while busy meetings are an obligation in our daily schedule, we tend to forget how important it is to give some break to those overtime bodies and minds. Indulging in outdoor activity is an excellent way to rejuvenate your body and mind, especially when it is unique and surrounded by nature. We have listed some of the unique recreational outdoor activities in the Poconos that you can enjoy alone, with family, or with friends.
Pocono Tree Venture: 
 Let the adventure begin at the Pocono Tree Venture. Spend a day hanging, climbing, and zipping through the woods of the Poconos. The Pocono tree Ventures offers you an opportunity to reminisce about your childhood days when climbing trees was nothing short of conquering a castle.
Irrespective of fitness level one poses, Pocono Tree Venture offers something for everyone with their 5 different levels of difficulties; you can select the easiest or go with the adrenaline-pumping Duel Zipline Racing quest. 
Reservations are strongly recommended as walk-ins are subject to availability. They also have different courses designed especially for kids aged 4-7. 
For safety and comfort, appropriate attire must be worn.
Courses on Offer:
Duel Zipline Racing: Min. Age 7+
KidVenture: (Age 4-7)
Pocono Zip Quest: Age 7+
Pricing: $30 KidVenture (1Hr)
$35 Zip Quest (Age 7+)
Timing: Friday to Monday ( 10 AM till dusk)
Address: 1575 Fairway Blvd, East Stroudsburg, PA 18302, United States
Quiet Valley Historical Farm:
 It's time to fall in love with history. Quiet Valley Historical Farm is a one-of-a-kind family farm operating since the late 1800s. In 1963, the farm was opened to the public, offering visitors an excellent opportunity to learn about the lifestyle and daily chores of the farmer of the 18th century. This is an attempt from the farm members to preserve the Pocono's past. As you walk through the farm, you will meet farm members dressed in attire from the gone centuries. They preserved the skill and knowledge of earlier settlers, such as the old ways of farming, gardening, heritage crafting, and hearth cooking, and you can also experience the old way of schooling at a one-room school. Quiet Valley is a great place to take your kids and a great way to connect the past and the present. The farm offers tours and events like gardening and crafting Classes.
Pricing: $15 for adults
$8 for children (3-12)
Timing: Tuesday- Saturday
10 AM – 5 PM
Address: 347 Quiet Valley Rd, Stroudsburg, PA 18360, United States
SideCar Tourz:
Sidecars are a relic, and there's no doubt that it attracts many from different generations. Sidecars bring a new perspective on how to view the world from a different angle. Sidecars are crafted by inspired people, and it reflects on the tour they undertake. Experience this inspiration when you hop on to the vintage sidecars, steering through the curves of the Poconos, and feel the fresh breeze on your face.
SideCar Tourz offers a unique way of sightseeing the beautiful landscape of the Poconos. The sidecar accommodates one person and a navigator who takes you to the untouched part of Poconos to make your journey worth remembering. 
Tours on offer:
Countryside Scenic Tour: $150/sidecar
100 miles/ 1.5 hrs ride
Mountain Side Tour: $200/sidecar
100 miles/ 2 hrs ride
Wine Tasting Tour: $200/sidecar
100 miles/ 2 hrs ride
ATV Tours:
 There's no limit to adventure, and ATV tours are one of those activities that will help you release frustrations and worries and pump your veins with an adrenaline rush. The ATV or All-Terrain Vehicle, as the name suggests, is built for all-terrain rides and offers extreme excitement on every ride. The Poconos is home to several ATV rental providers that provide you the option to roar through the rocky, woody, and waterlogged terrains of the Poconos. Experience this exciting sport because life will never be more exciting than this.  
Some of the best ATV rentals/tours providers are:-
Pocono ATV Tour
Price: $89/ 1 Hour (Driver)
$39/ 1 Hour (Rider)
Address: 432 Grange Rd, Mt Pocono, PA 18344, United States
Alvins Offroad Playground
Price: $89+ taxes 1 Hr (Driver)
$35+ taxes & fee 1 Hr (Passenger)
Address: 2069 Long Pond Rd, Long Pond, PA 18334, United States
Note: Everyone must closed-toe shoes, long pants, and DOT approved Helmet for safety
Dog Sledding:
 Dog sledding is growing in popularity and is considered one of the top-rated winter activities. Thankfully, you do not have to travel to Arctic Circle to enjoy and experience sledding with huskies. Here in Poconos, you can experience this unique winter activity driven by experienced mushers and dogs. So, sit back, enjoy the ride, and witness the snow-covered mountains and woods of the Poconos.
Arctic Paw Dog Sled Tour
Pricing: N/A
Timing: 10 AM – 4 PM
Address:  Inn and Golf Resort, 100 Shawnee Inn Dr, Shawnee on Delaware, PA 18356, United States
Note: Tour operates during the season and is open for reservation from November 2022 and December 2022.
Enjoy these unique activities in the Poconos. And when in the Poconos, don't forget to check in to HolidayKeepers for a luxurious and homely stay with exclusive amenities to make your getaway special.
5 Free Things To Do in The Poconos
What if we say you can explore the Poconos without stressing your bank balance? Yes, you read it right!
Indeed, there are great places and activities in the Poconos that you can do without overthinking about the cost, which generally comes while planning a getaway.
Continue reading to know the best free and cheap places to explore in the Poconos. 
The Poconos offers a plethora of Hike trails to select from. Aside from enjoying the lush green nature of the Poconos, it also provides an opportunity to spend quality time with your family and friends, especially the little ones as this allows them to explore this new world and build a relationship with nature. As the trails are through thick vegetation, you may also encounter wildlife. Some hike trails are located in State game land; hence it is advisable to wear appropriate clothing (mentioned on trail blaze or trail market) for your safety.
Some of the best Hike trails are:

Lehigh Gorge State Trail Park

Huckleberry Mountains

The Appalachian Trail

Tank Hollow Trail

Mount Pisgah
Bike trail:
 Traveling around the Poconos is an experience in itself, and exploring the beauty of the Poconos on your bike is unparalleled. Exploring the Poconos on your bicycle is not just healthy but also reduces your carbon footprint. McDade bike trail is one of the best bike trails in the Poconos.
State Park:
Visiting a state park is an inexpensive way to relax and escape the chaos of urban life. Winding along the streams, climbing and discovering rock formations, and feeling the freedom of fresh air are some of the many goods of this inexpensive trip. The Poconos is known for myriads of state parks that offer incredible scenic views, wildlife, and unique experience. Some of the best states parks where you can stroll with a little chill and grill are:
Big Pocono State Park

Hickory Run State Park

Tobyhanna State Park

Beltzville State Park

Gouldsboro State Park

Lehigh Gorge State Park
Bird Watching:
 The more you watch the bird, the more they fascinate. Bird watching introduces you to the world of birds, their way of living, habitat, and survival. In some way, they also teach you the changing weather patterns and climate change. The popularity of bird watching is increasing, and more people are attracted to it, making it their favorite hobby. The Poconos is home to several bird species, including the majestic bald eagle. So what are you waiting for? Here's the list for you to start your new hobby.
Promised Land State Park

Tobyhanna State Park

Lake Wallenpaupack

Beltzville State Park

Delaware River at Pennsbury
Stroll through the towns:
 An excellent way to understand and learn the culture of a visiting village is through a free stroll. Carry your camera and stroll around the quaint villages of the Poconos, capture those unique, historic, and charming buildings and streets. Visit the local store, or stroll to the nearest eatery and experience the flavor of the Poconos. We have selected a few places for you to discover the joys of strolling in the Poconos.
Jim Thorpe

Tobyhanna

Lake Harmony

Palmerton

Stroudsburg

Blakeslee

Honesdale

Hawley

Delaware Water Gap
Monuments and statues:
 National monuments hold historical, cultural, and scientific importance. Hence these monuments are nationally protected. These monuments remind us of great individuals, events, sagas, and cultures from the gone years that have left their marks on society.
Jim Thorpe Memorial

Vietnam War Memorial

Milford Mine Memorial Park

Lehigh Tannery Historic Site

Milford Upper Mill
Places to stay in the Poconos
The Pocono Mountains is a region with infinite exploration options, you simply cannot experience everything in a day, which is why most tourists spend at least a weekend in the Poconos. There are convenient accommodation options to choose from- camping grounds, RV parks, hotels, resorts and private vacation rental homes. We at HolidayKeepers offer a unique vacation experience via our luxury cabins, cottages, mansions, villas and private homes. Our holiday homes are loaded with best amenities to make your stay extremely pleasant. Family tour, workation, couple's getaway or a solo sortie, we can accommodate you regardless of your holiday's type.