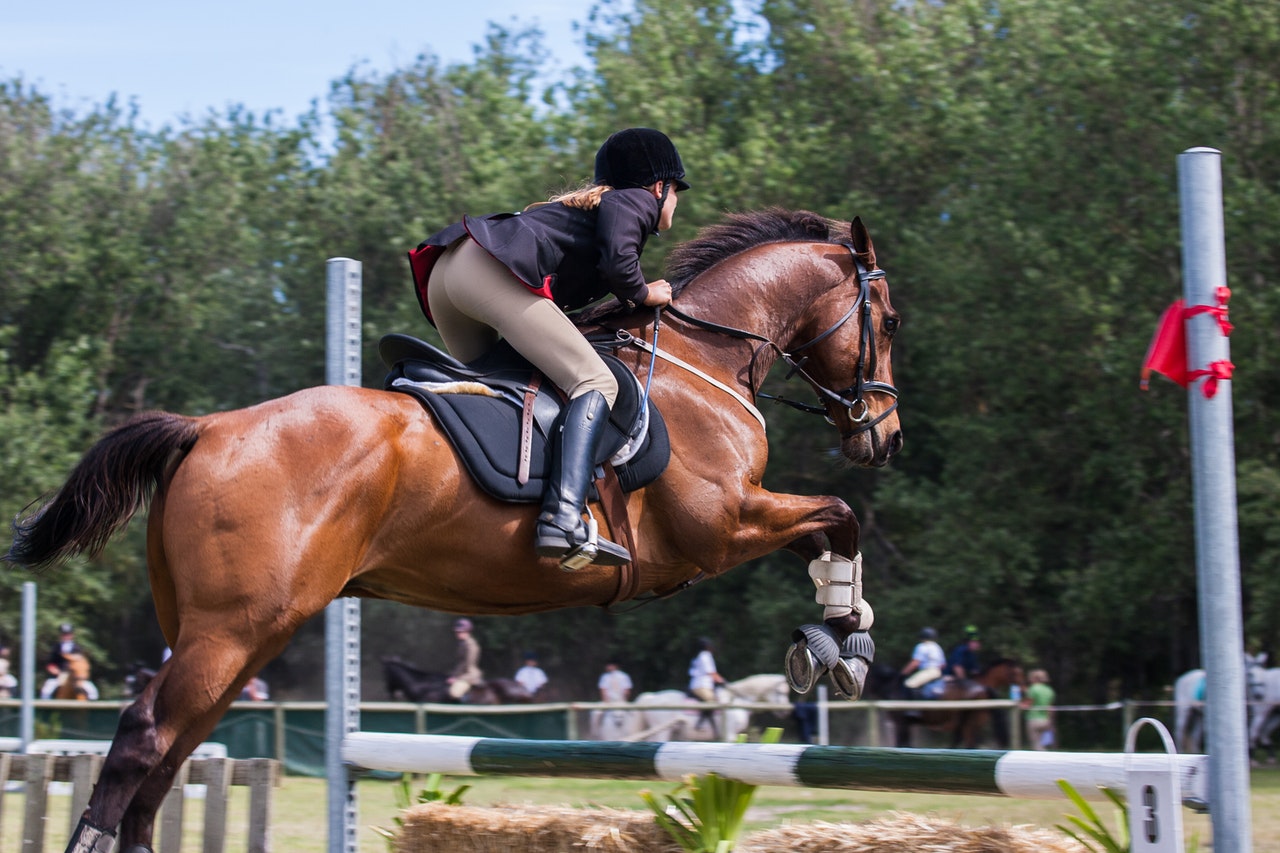 Do you love horses like the top model- Kendal Jenner? A huge farm-like area and an agile horse are what it takes to make you happy. Welcome to Poconos horseback riding spots. Not only are they well equipped with horseback riding essentials but also natural beauty that is hard to find anywhere else. Let's discuss these horseback riding spots and why they are famous.
1. Bushkill riding
Bushkill riding area will kill your monotony and reconnect you with nature. So what are you waiting for? Sit on the saddle and take a trail ride of 30 to 45 minutes. You can roam around the borders of the Delaware Water gap while sitting on your horse. The best thing about Bushkill riding is it is beginner friendly and perfect for kids. It is open all 12 months a year. So no matter what season you visit Poconos, Bushkill riding will never fail to please you with its location and facilities.
Address- 124 Golf Dr, East Stroudsburg, PA, 18302
 Timing- Tuesday & Thursday (closed), Monday, Wednesday, Friday, Saturday & Sunday(9 am to 4:30) 
2. Daisy field farm
Daisy field farm is a family-owned horse riding area where you will experience the freshness of the farm and the excitement of a wildlife sanctuary. You are more than welcome to have a close-up view of deer, turkeys and other animals however hunting is strictly prohibited. Talking about horse riding, people of any age are eligible to ride freely. Whether it is going on trails or sitting on a wagon for an easy and laidback experience, Daisy field and farm is one of the best contenders for horseback riding. As it is private property, you cannot get access to the property without an appointment. 
Address- 542 Oley Valley Rd, White Haven, PA 18661
Timing- All 7 days a week, 9 am to 5 pm
3. Mount Creek Riding Stable
Mountain creek riding stable takes the cake when it comes to horseback riding stables with maximum facilities. Here you will get the opportunity to indulge in a 45 minutes public trail ride, private trail ride and family activities. Talking about the level, it is more relevant to beginners and fun family time. The 45 minutes trail ride is apt for the ones who like to walk through streams. Whereas a private trail ride is excellent for the nervous riders who need instructions all along.
Timing- Thursday to Monday (9:30 to 5 pm), Tuesday & Wednesday(9 am to 5 pm)
Address-  6190 Paradise Valley Rd, Cresco, PA 18326
4. Deer path riding stable
It is often said, "Deer path riding stable loves beginners". The credibility of the statement is confirmed by the ones who visited the spot. Not only are their horses gentle but also the pace of riding is smooth. On top of that, the baby fawns jumping here and there will make you feel cheerful and pleasant. The staff here is very kind, professional and helpful so you don't have to worry about expertise level. Additionally, there is also a cute upfront table if you want to buy horseshoes just at the cost of $5.
Address- 95 PA-940, White Haven, PA 18661
Timing- Monday to Friday (11 am to 3:30 pm), Saturday & Sunday(10 am to 4 pm)
5. Mountain Laurel riding stables
If luxury with horseback riding is your aim this season, visit Mountain Laurel riding stables. Finding the perfect combo of resorts like features and recreational activity is quite rare. Well, it is not very rare for a Mountain Laurel riding stable. Here you will find a spa, fitness centre, indoor and outdoor pools and well-behaved horses to ride.
Address- 81 Treetops Dr, White Haven, PA 18661
Timing- Thursday (closed), Monday, Tuesday, Wednesday, Friday, Saturday and Sunday(9 am to 3 pm)
The joy of riding can become tenfold if you book an awesome vacation rental near the horseback riding spots. Reserve HolidayKeepers spacious room full of luxurious amenities near your favourite activity spot and make your trip to Poconos worth cherishing. Our property comprises a BBQ grill, indoor and outdoor pool, hot tub, game room and a theatre.