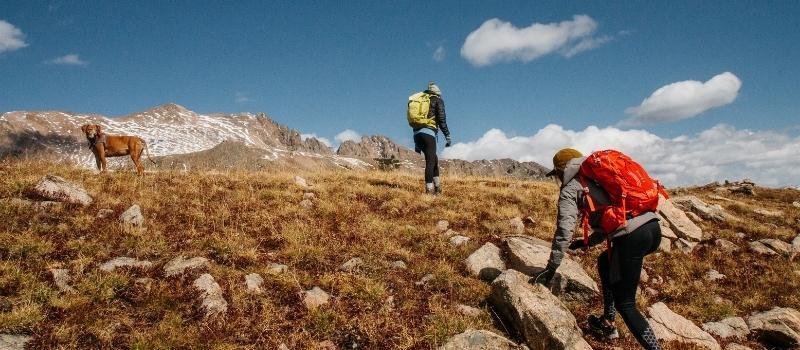 On this vacation strap on your bag packs and head out to the trails of the quaint town of Jim Thorpe and let your mind wander into nature. Hiking is the best exercise you can do while on vacation and at the same time enjoy the fresh air filtering through the trees and the mountains. This leisurely walk through the lush green forest helps you recover from the urban fatigue originating from city life and takes you to a world free from distractions. Hiking is not just about free strolling; it also offers you an opportunity to learn about the place, its landscape, climate, weather, people, culture, and history. In this blog, we will be taking you to the best 4 hiking trails in and around Jim Thorpe Pennsylvania.
Tank Hollow Trail
The first on our list is Tank Hollow Trail, it is an out-and-back trail, customarily considered an easy route and it takes close to 1 hour and 20 minutes to complete. Hikers enjoy the fresh air and exquisite nature and here you can expect both in abundance. Tank Hollow trail is very popular among the population, so you will likely encounter other people while exploring this area.  It is located on State game land 141, so it is advisable to wear blaze orange clothing for your safety. The last few hundred yards before the overlook is covered in thick vegetation, however, you can navigate through it quickly. Once you reach the overlook, you are witnessing a stunning vista. What to expect: Wildlife, river, scenic, another fellow being. Pet friendly: Dogs are allowed on a leash Route type: Out-and-back Availability: Year-round Distance: 5.5 km.
Mount Pisgah
Mount Pisgah trail is an out-and-back trail and is considered an easy route for hiking.  On average it takes close to 48 minutes to complete. Mount Pisgah trail is steep and rocky for the most part of the route, but at the same time easy to navigate. Mount Pisgah Head is located along the North Avenue in Jim Thorpe wherein a parking area for the visitors is also arranged and from here the summit is roughly 1.12 km away. Once you reach the summit, to your right is the mesmerizing Lehigh Gorge overlook and towards your left is the enchanting Jim Thorpe Overlook. What to expect: Forest, wild flora and fauna, scenic, Rocky, and steep trail. Pet friendly: Dogs are allowed on a leash Route type: Out-and-back Availability: Year-round Distance: 2.3 km
Lehigh Gorge
Lehigh Gorge Trail is a point-to-point trail near White haven and offers easy hiking along the majestic Lehigh River; it is a part of 165 miles D&L Trail. One of the biggest eye-catchers on this trail is the enthralling 50-60 feet of falling water at the Buttermilk waterfall that cascades down the gorge in a series of drops near the Rockport access area. Another quarter a mile walk would take you to another gorgeous waterfall, Luke's fall, located right along the rail trail. Lehigh Gorge is the epitome of natural beauty, thus, may possess natural hazards. What to expect: Bird watching, Fishing, wild flora and fauna, waterfalls, Forest, and Remnants of the past. Pet friendly: Dogs are allowed on a leash Route type: Point-to-point Availability: Year-round Distance: 26 miles
Note: Lehigh Gorge Park is currently undertaking rehabilitation work and active construction is underway (extending from Middleburg road south to Tannery Road)
Active construction will start at Rockport Access Area through midsummer.
Wild Creek fall
This trail is tucked away in the corner of the Beltsville state park and it is sort of secluded, but the paths are graded up and wide. It is a nice and fairly easy-to-hike trail and the hike is through the meadows and woods and offers a great picturesque overlook. If you are among those who enjoy nature and its calm environment, this trail is tailor-made for you. Wild Creek fall is a paradise for bird lovers, so keep your binoculars handy. What to expect: Waterfall, native birds, fish, wild flora and fauna, easy parking, swimming hole Pet friendly: Dogs are allowed on a leash Route type: Out-and-Back Availability: Year-round Distance: 5.5 Km.
Note: Respect nature and do not litter.
Though this quaint town offers more than 78 trails covering more than 700 miles, these are our picks for you to stroll and explore the rich history and natural beauty of this calm and serene town. Plan your vacation with Holidaykeepers and wander into the world where adventure awaits.