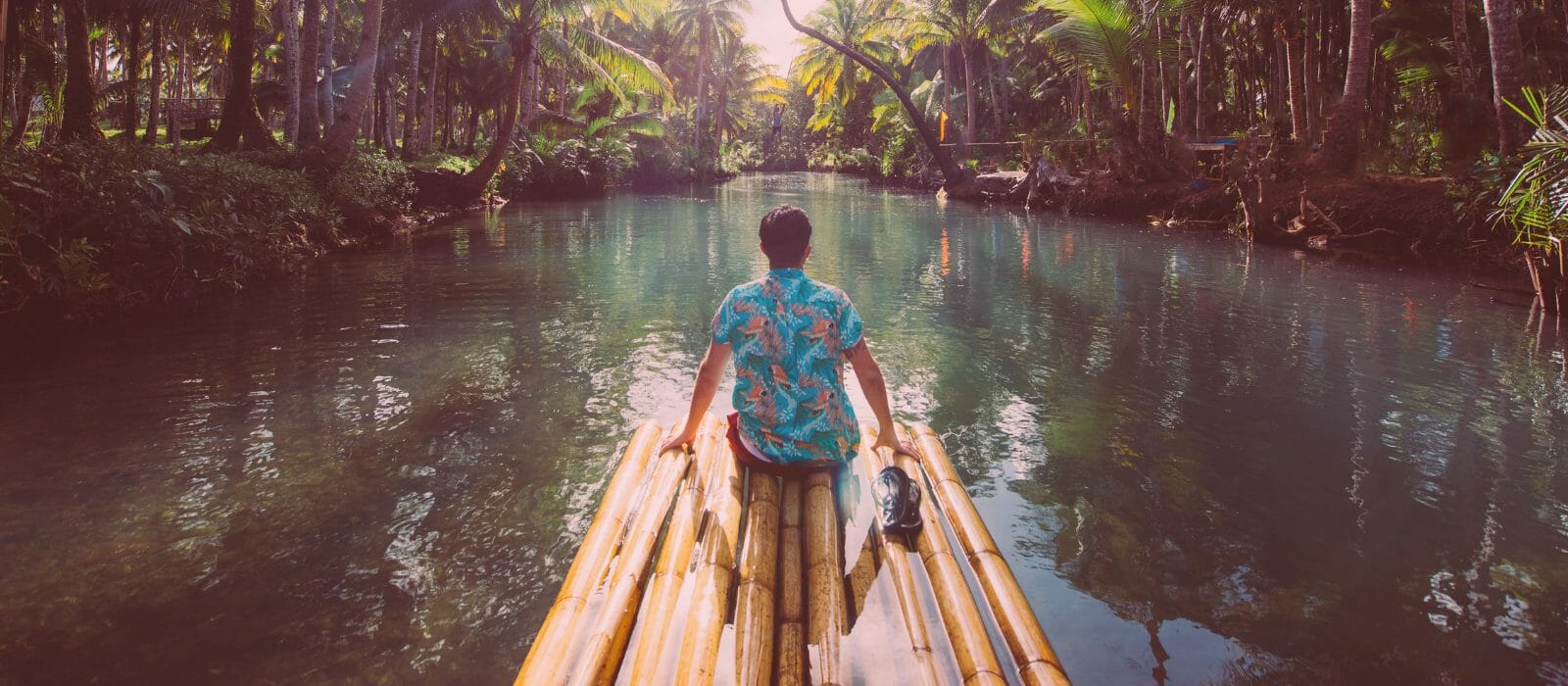 With every year, there are variations in the travel trends. However, 2022 is one of the best years to date in tourism, considering the relaxation in Covid-19 protocols. As the world slowly recovers and the borders open ways for travel, tourism looks a little different from what it used to look like during pre-pandemic times. 
Although the future remains uncertain, one thing's for sure. People are more willing to travel freely than they used to. The role of the travel operators will change rapidly as free travel can be restricted, without consideration to health. While this may pose new challenges for the industry, it also comes with an exciting opportunity for the business to adapt and operate accordingly. Continue reading this blog to get a glance at what's in store for tourism in Pennsylvania and Poconos. 
Development Plans for Tourism in Pennsylvania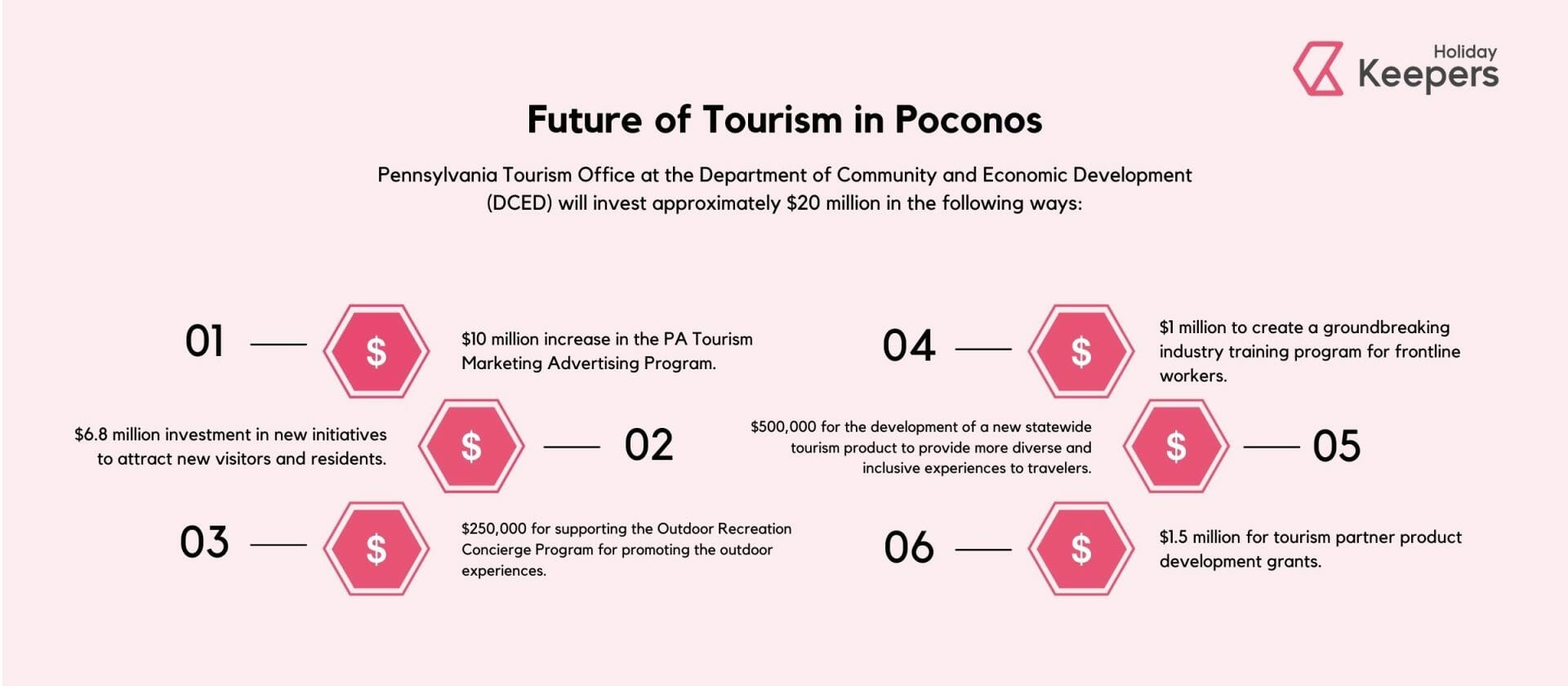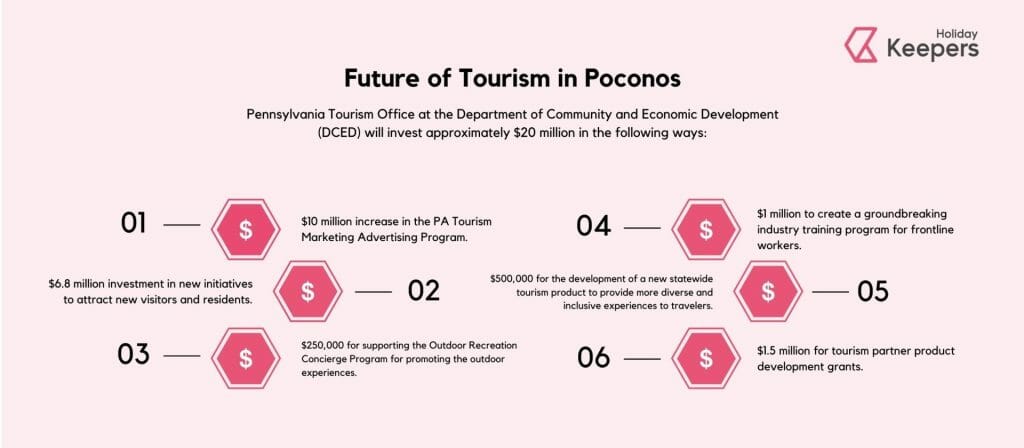 The Governor, Tom Wolf, announced that the commonwealth had received a $17 grant from the US Department of Commerce Economic Development Administration (EDA) to revamp and develop travel, tourism, and other recreation sectors. The Pennsylvania Tourism Office will invest the budget of $17,086,197 in some of the following ways – 
$10 million will be invested more in PA Tourism Cooperative Marketing Advertising Program in 2022 and 2023. The goal is to create advertising opportunities for destination marketing. 

Another goal is to attract visitors and residents with new initiatives that will help to promote diversity, inclusion, and better equity in marketing and product development to improve the market share and welcome more travelers – with an investment of $6.8 million.

Outdoor Recreation Concierge Program shall be supported with $250,000 via the Department of Conversion and Natural Resources to train front-line workers and volunteers to promote outdoor and recreational activity in the region. 

$1 million to improve the industry training program for frontline workers and tourism. 

Developing new statewide tourism for diverse and inclusive experienced – with an investment of around $500,000 

$1.5 million to enable tourism partner product development grants. 

$3.8 million to develop marketing campaigns to reach diverse travel consumers. 
Tourism In Poconos – Statistics and Essential Information 
Before we look into the future of tourism in Poconos, let's see what makes Poconos unique and a hotspot for vacation in Pennsylvania and east coast cities. 
The Poconos Mountains are visited by 27.9 million people every year – for both overnight and day trips. 

There are 150 lakes, all across Poconos. 

The Poconos Mountains have the highest quality and exceptional water streams and systems. 

Nine state parks cover 35,537 acres – Beltzville, Big Pocono, Gouldsboro, Hickory Run, Lehigh Gorge, Promised Land, Prompton, Tobyhanna, and Varden Conservation Area. 

There are two national parks – The Delaware Water Gap National Recreation Area and the Upper Delaware Scenic and Recreational River. 

81,958 acres of state forest land. 

126 total trails that equaled 261+ miles of trails. 

Poconos also has more than 30 golf courses. 

There are four indoor waterparks in Poconos. 

There are more than 155 ski trails and terrain parks. With six ski areas, all of them offer snow tubing. 

There are 19 waterfalls in Poconos – with most of them being free and open to the public. 
A glance at the tourism in Poconos 
Guests visiting Poconos 
Poconos welcomes nearly 27.9 million visitors, with 65% being day trips while the rest 35% are overnight trips. 
Out of the trips to Poconos, 92% is recorded to be for leisure, and the remaining 8% is for business trips. 
There has been a steady increase in visitors as well as luxury vacation homes, hotels and resorts every year, with the most recorded in 2021. 
Spending and cost of traveling to Poconos 
More than 3.3 billion is spent annually in the Pocono Mountains for vacation. 
Accommodation – 43% 

Food, drinks and snacks – 19% 

Activities – 16% 

Retail – 14% 

Transportation – 8% 
The impact of tourism on the livelihood for the residents of Poconos 
It helped to create 35,201 jobs 

$981.4 million was spent in labor income 

$520 million was collected in taxes, with $282 million in just state and local taxes. 
The future trend of tourism jobs 
With new attractions and development in Poconos over the last decade, businesses have created additional 3,200 new jobs. 

Nearly 2/3 of the Poconos labor income is from travel and tourism. 

The Poconos region has recorded the highest tourism-related labor income and employment in Pennsylvania. 
The Current and Future Trend of Tourism in Poconos 
Chris Barrett, president, and CEO of the Poconos Mountains Visitors Bureau (PMVB), recently commented that 2021 had been the best year recorded in tourism, with the growing trend for 2020. 
The total revenue collected from tourism in the first quarter of 2021 was $3.1 million, with $1.1 million in net income. 
Revenues received as taxes from short-term rentals and hotels were also steadily increasing. The hotel tax revenue in 2021 was more than $2.9 million compared to $1.9 million recorded in 2019 and $1.8 million in 2020. The short-term rentals also earned an average of $214 compared to $129 in Philadelphia and $106 in Pittsburgh. 
The increase in the tax revenue has created positive funds in the bureau, covering the losses of the pandemic slowly. PMVB has implemented better advertising and marketing campaigns with the positive trend intact. An improved budget has been allocated to expand advertisements on social media and broadcast television. 
Other regional strategies and new developments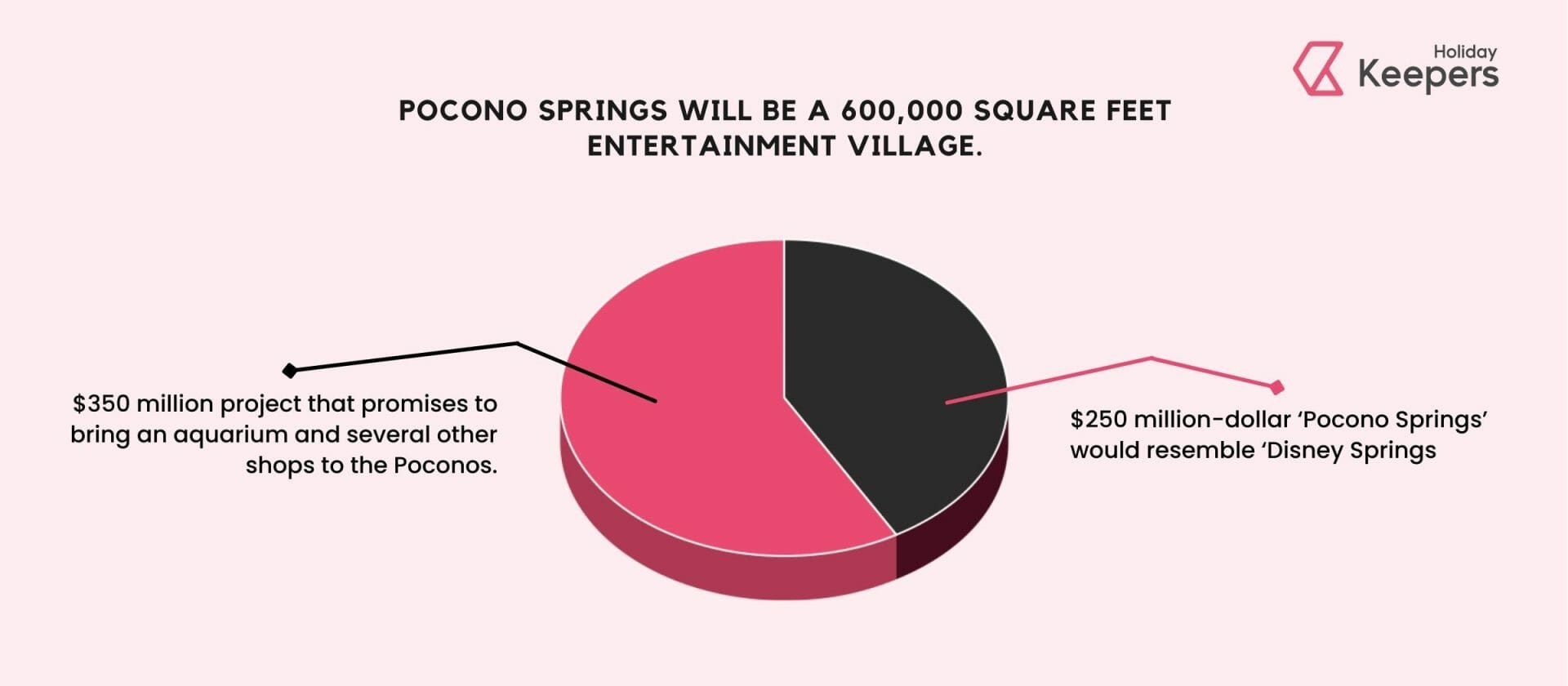 Pocono Springs Entertainment Village 
Tobyhanna Township announced the inauguration of a new entertainment village built near the lake in Mount Pocono Area, named 'Pocono Springs.' 
Two hundred fifty million dollars ' Pocono Spring' will resemble 'Disney Springs.' 

$350 million projects to build an aquarium and many shops in Poconos 

The 600,000 sq. ft project is expected to be completed by 2024.
Ripley's Aquarium

It is projected to be a 90,000 sq. ft aquarium worth $100 million. 

This development is also projected to create a minimum of 250 jobs in the Tobyhanna area. 
These developments aim to keep up with the emerging travel trend. People are more likely to engage with travel experts and search places with an inclusive and immersive experience. This emerging trend would shift the focus from just the basic in-country activities to more well-researched transportation, accommodation, and a variety of places that can be accessed easily from different regions of the Poconos. 
References
www.tourwriter.com
www.poconomountains.com
assets.simpleviewinc.com
pennsnortheast.com
www.wnep.com