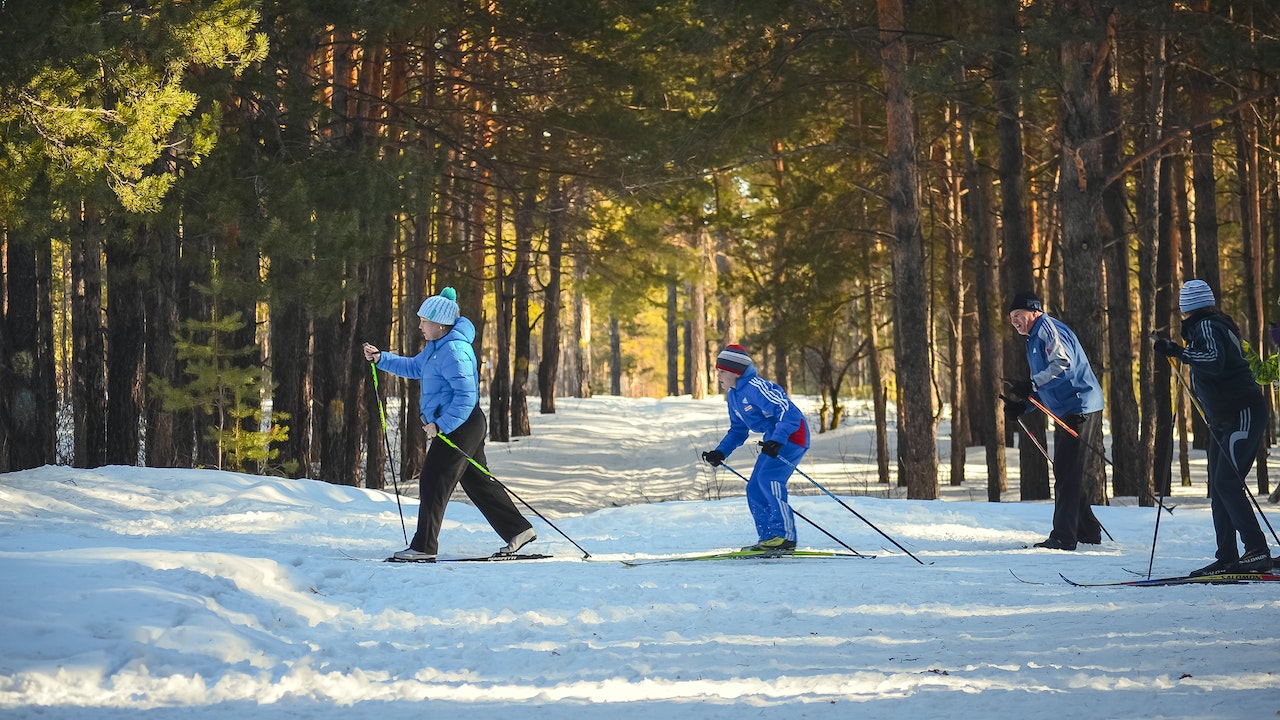 Cross-country skiing is the most sought-after activity in the mountainous region. This reason is- cross-country skiing requires no fancy locations, lifts or a lot of expenditure. All you need is ski poles, bindings and boots and you are good to go. Poconos is home to large areas like Hickory run state park and snowy winters that makes up for the best option to indulge in this fun activity. Hence, here are some of the best places in the Poconos where you can practice cross-country skiing with full zest and zeal.
Delaware State Forest
Delaware state forest is spread across 70,000 acres of area. However, only some parts of the area are dedicated to cross-country skiing. The Appalachian Trail is the most important portion of Delaware state forest as the four miles of the area of woods traverses the state dedicated to activities like hiking and cross-country skiing adventures.
Delaware Water Gap National Recreation Area
Delaware water gap national recreation area starts from the Delaware River of New Jersey and ends at the Pennsylvania border. Although Delaware incorporates an area for every kind of recreational activities like fishing, boating, kayaking and swimming and cross-country skiing, The area is quite famous because of the following skiing trails stationed in it.
McDade trails in Pennsylvania
Stateford trails
Blue Mountain Lakes trail in New Jersey
Blue Mount Lakes road east of Blue Mountain Lakes trailhead
Out of the above four trails, McDade trails is considered the most suitable one for cross-country skiing because the trail is somewhat like a park and its surface is also flat. Hence, you can choose McDade trail for cross-country skiing without any hesitation.
Beltzville State Park
Opened in the year 1972 in the southern foothill of the Poconos, Beltzville state park holds importance till today. One can expect many fields and nine miles of trail apt for cross-country skiing. Besides the activity, Beltzville park is equipped with the following facilities as well.
Boating

Fishing

Hiking

Boat rental and Boat launch ramp

Bathhouse
Gouldsboro State Park
This 2800 acres of land with 5.7 miles of trails comprises perfectly flat terrain that is hundred per cent suitable for cross-country skiing activities. Like Beltzville park, Gouldsboro state park also offers additional recreational activities and these are as follows.
Canoeing

Kayaking

Picnicking

Rowboating

Swimming
Hickory Run State Park
Hickory Run state park is known for waterfalls and hiking activities. However, its fourteen miles of trail are designated for cross-country skiing. Not to forget, the respective trails are marked with blue blazes so that the skiers don't get confused. Among these fourteen not so groomed trails, the Sand Spring trail is the most renowned one for its cross-country condition. 
Tobyhanna State Park
The Tobyhanna trail takes around 2.5 hours to complete the full area surrounding the Tobyhanna trail. The Lakeside trail has a total length of 5.1 miles with a hardened base suitable for cross-country skiing. The park is open all seven days a week from sunrise to sunset. However, the beach and overnight areas are open for specific hours. For more information, contact the park office 
Mauch Chunk Lake Park
Last but not the least, Mauch Chunk Lake is a classy park with a nice LakeFront view and restrooms facility. Mauch chunk lake park comprises eighteen miles of trails dedicated to cross-country skiing only. Not to forget, the upper end of the trail offers scenic views of the trail while the lower end is along Mauch chunk creek. Ski equipment is available at the cost of $20 per day and $10 per day after 2 pm. The other best thing about Mauch Chunk lake is the nearby restaurants located a few miles away from Mauch Chunk lake park. Additionally, the skiable road of flat terrain makes it possible for the visitors to ski and reach their favourite eating spots and bars like Franks and Nighty Bar crawl. Not to forget, the trails between Browndale and Simpson are considered the best place to ski because of their bountiful trail system.
Each of the places mentioned above offers many recreational activities. However, we have put more stress on the cross-country skiing activity of the respective places. Hence, if you are planning a vacation in the Poconos and you love cross country, don't forget to visit the parks mentioned above.