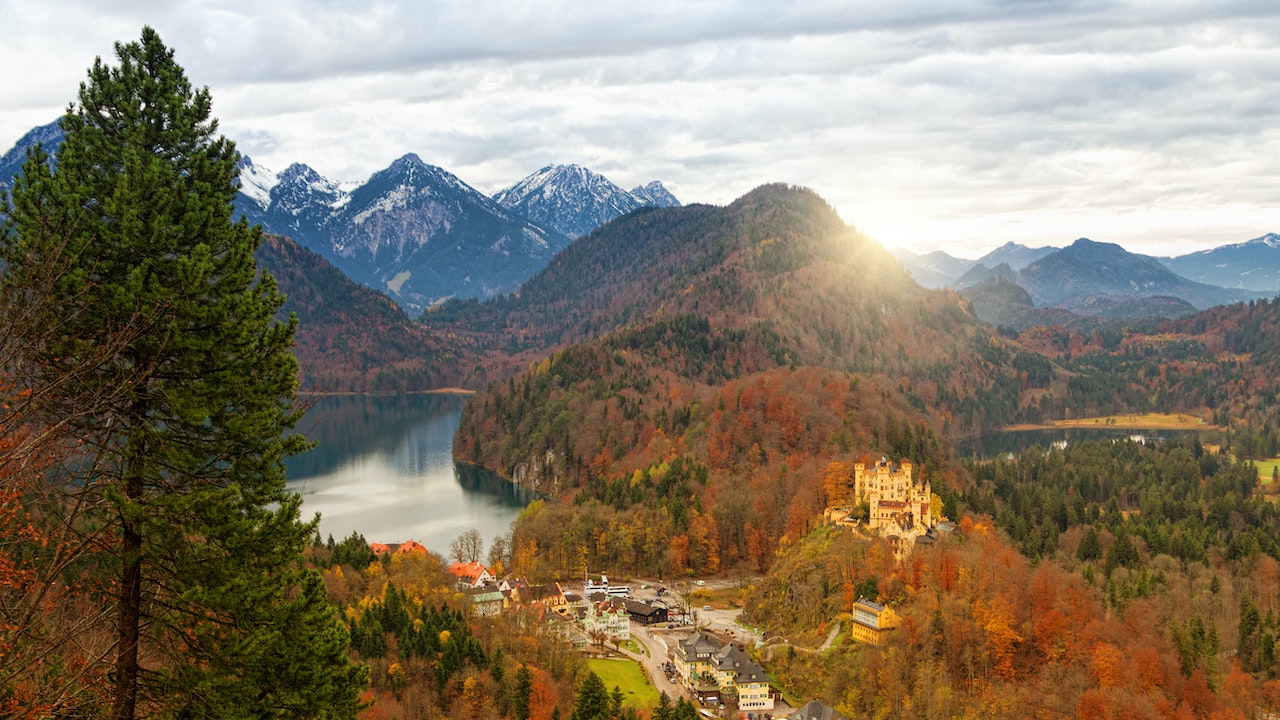 Located at the foothills of the Pocono Mountains, Hazleton is a popular vacation destination that offers a plethora of recreational activities all around the year. The name of this historic town is derived from hazel bushes found in this area. The settlement became prosperous after the discovery of anthracite coal deposits in 1818. Hazelton was officially incorporated as a city on 5th December 1891 and became the third city in the US to establish a citywide electric grid.
How to get to Hazleton from New York City
There are two ways to get to Hazleton from NYC via Bus and car. The bus usually takes around 3 hrs and 55 minutes to reach, and if you are traveling via car, then it will take around 2 hrs and 33 minutes. 
The cheapest and fastest way to get to Hazleton is to drive, which on average would cost $24-$34. 
Route: Take Hudson St. and I-78 to NJ-139 W in Jersey City. Follow I-280 W and I-80 W to PA 309 S in Drums, take exit 262 from I-80 W. Follow PA 309 to N Lee Ct in Hazleton.
Weather
The weather in Hazleton is partially cloudy throughout the year. The summer season lasts for 3.7 months, from May to September, with a daily average of 70°. The hottest month in Hazleton is July, with the average high temperature soaring at 79°F and a low of 61°F.
During season lasts for 3.2 months, from December to March, with a daily average below 41°F. The coldest month is January, with an average low of 19°F and a high of 32°F.
Best time to visit
 The best time of the year to visit Hazleton is between April and October.
Places to visit in Hazleton
Hazleton is a beautiful vacation destination that offers engaging activities for both adults and kids. If you are planning to visit Hazleton, don't forget to check out the below-listed activities.
Back to 80s Escape Room/ Arcade

Tree of Life Shoppe

Hazleton Recreation Department

Hazleton Area Public Library

Humboldt Industrial Park

St. John's PM Church

Hazleton Art League

Bowl Arena & Ten Pin Lounge

Laurel Drive-in

Cinema and Drafthouse Inc.
Recreational Activities in Hazleton
Hazleton hosts a number of recreational activities and co-hosts several events throughout the year, including New Year's Eve Celebration, Independence Day Firework, Winterfest, Halloween Trail of Treat, etc. Some of the best Recreational activities are:-
Eagle Rock Golf Clubhouse and Pro-shop (18-holes Championship Course)

Equestrian CTR (indoor riding Arena)

Hike ( Greater Hazleton Rails to Trails Parking, Hazleton community park)

Fishing 

Biking

Boating

Skiing
Events
Hazleton organizes a number of annual events for all genres like comedy, festivals, art & Culture, and food that offer distinct and unique experiences of a great vacation.
Hazleton Area Children's Festival

Hazleton Elks- Labor Day Bash

Beware of Barracuda Sprint and Super Sprint Triathlon

Race of CDH

Wine and Beer Festival

HRTS Annual Street Machine & Muscle Car Show
Restaurants
Eating at great restaurants is one of the best parts of vacation, and Hazleton features some of the best restaurants. Take your family to some of these great restaurants on your next trip to Hazleton.
La Isla Restaurant

Rostas Cafe

Mirakuya Japanese Restaurant

Fireside Lounge

4th Street Pub

Angelo's Italian House

Benito's Restaurant & Lounge
Churches
Irrespective of where you are spending your vacation, all the vacation destinations have one thing in common, the churches and Hazleton are no different. Here are some of the oldest churches in Hazleton. 
Christ Lutheran Church

Most Precious Blood Church

Diamond United Methodist Church

Faith UCC

Great Baptist Church

Saint John's Lutheran Church

Saint John's Byzantine Catholic Church
Places to Stay 
Before deciding on a vacation destination, you need to invest some time in knowing about the accommodation and what kinds of vacation rentals are available to make your vacation comfortable and enjoyable. Here are some of the vacation rentals available in Hazleton. 
Lakefront villas

Cottages 

Cabin

Condos

Mansions

Beach house

Farmhouse