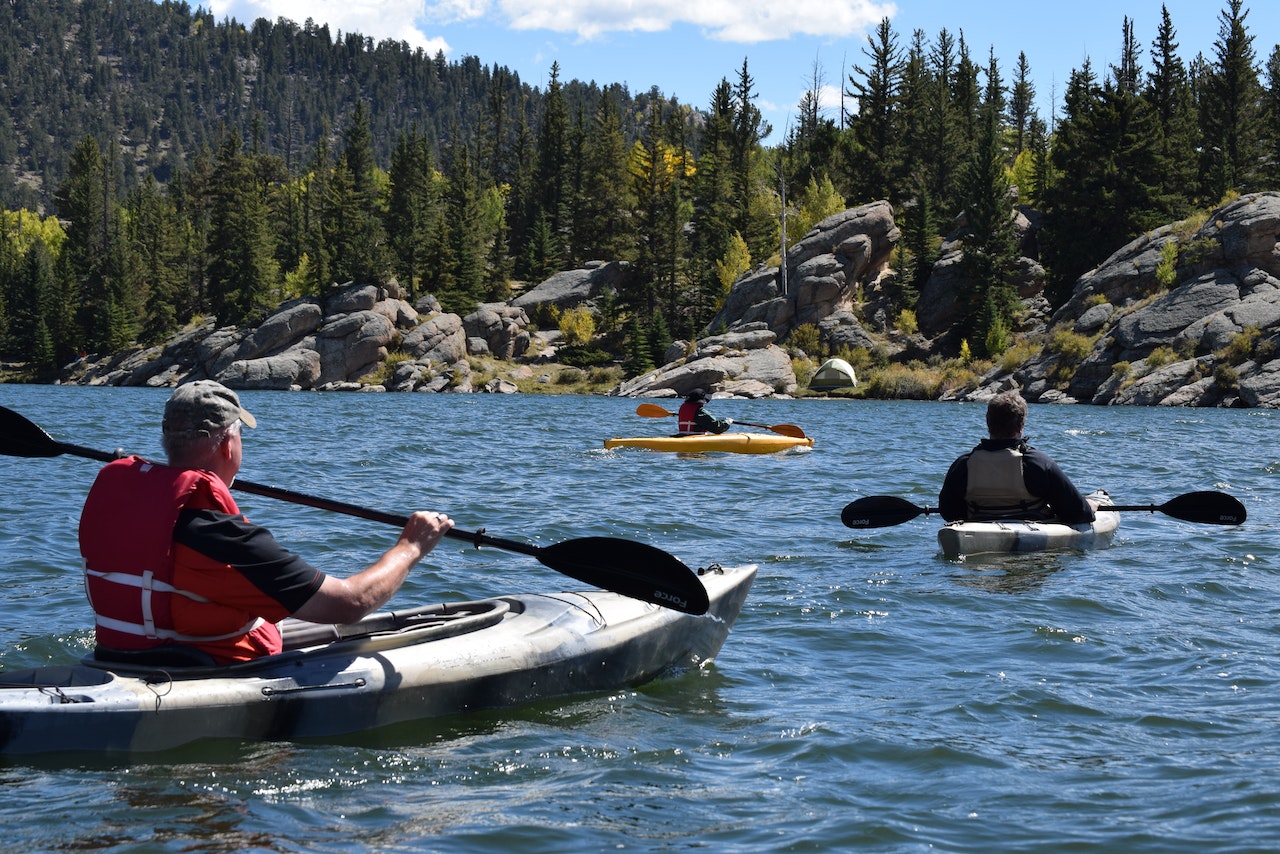 Lake Wallenpaupack is a freshwater man-made lake located in the Pennsylvania region. Whether it is the 1.8-mile trail for walking, blue sky for watching rare bird species navigated from the nearby spots or a Wally fest usually happens in August, Lake Wallenpaupack is a complete package for water and outdoor activities. Hence, here are the top activities offered by Lake Wallenpaupack and their details.
Watersports 
1. Boating
Boating is the first word that strikes us while we talk about watersports. Luckily, Lake Wallenpaupack is a hub of watersports comprising all kinds of boating facilities. The 52 miles of shoreline, variety of boating options and many boat rental shops make Lake Wallenpaupack a viable option among people who love watersports, especially boating. Silver Birches resort, Rubber Duckie boat rentals, Boat shop, Wallenpaupack boat rentals and Pine Crest Marina are the four most sought-after spots for boat rentals and they offer the following services
Rubber Duckie boat rentals-
A total of twenty-five boats are available in this rental spot. Speaking of varieties, Pontoon, party, pleasure, Lake and fishing boats are some top kinds of boat services you will get here. Additionally, Lake cruisers are available if you are looking for a luxury stay while sailing on the water.
Fees–  
Rent by the hour and according to the type of boat opted for and life jackets needed.
Boat shop- 
The boat shop was initially famous with the name- The Quality Marine. Here the boat rentals are available for either half or full days
Pine Crest Marina- 
Pine Crest Marina is famous for offering a safe boat experience through its experience guards and many boat variety- Boat rentals, docks, boat slip rentals and fishing boat rentals
2. Fishing
The lake is considered a great place for fishing activities. Species like Smallmouth Bass, Largemouth Bass, Walleye Pickerel, Yellow Perch, Channel Catfish, Trout and Striped Bass are found in abundance in the Lake Wallenpaupack
3. Kayaking & Canoeing
Kayaking and canoeing are unique ways to explore Lake Wallenpaupack. Additionally, these two activities are available for different age groups like kayaking for kids, tandem kayaks and standard kayaks. You can also go paddle boarding in Lake Wallenpaupack with Silver birches. 
4. Jet Skiing & water skiing
Enough with skiing on land, now try skiing on water. Lake Wallenpaupack area is spread across 13 miles with 5700 acres that make up an ideal condition for jet skiing and water skiing.
Events & Other outdoor activities
Wally Lake fest- a musical retreat
Wally Lake fest is a perfect combination of Wallenpaupack scenic boat tours, farmer's markets and various music genres like jazz, indie, classical and world music. Get ready to feast yourself with deleterious food items as you browse through its many shops and dining options located in Hawley. Not to forget, nearby eating spots like Cocoon Coffee house stationed in Hawley, is famous for serving food at an affordable price.
Playground- Fun for kinds
Give wings to your child's curiosity and let them explore nature's beauty in the colourful and lively parks near Wallenpaupack lake. Following are some of the joyful spots one should not miss out on.  
Claws n Paws wild animal park
Claws and Paws is a privately owned family zoo located just 14.9 miles from Lake Wallenpaupack. It takes approximately two hours to roam around the zoo and adore animals like Binturongs, Bobcats, Pallas, Cats and Porcupines.
Bingham park
Does happiness mean some fresh air and family time? If you belong to this category, Bingham park is a place where you should spend your time this weekend. Play hide and seek with your kids or make them aware of the beautiful nature, the memories of Bingham park will make you cherish every moment.
Costa's family fun park
Just 3 miles away from Lake Wallenpaupack is Costa's family fun park. This fun park serves multiple party wristband packages that include two go-kart rides, one basket of balls, unlimited use of mini golfs, waterslides, and Virtual reality games. You are not bound to pay any amount if you just want to watch your kids playing. However, if your plan changes after entering the venue, you can buy individual tickets for each of the activities.
The Dock on the Lake Wallenpaupack – Favourite eating spot
Dock on Lake Wallenpaupack is an American restaurant. The house which was once a Marine Terrace in 1940 for a Wallenpaupack community is now a top-class eating spot with a scenic waterfront view of Wallenpaupack Lake.
Best dishes – 
Soups, snacks, salads, Sandwiches, Light Entrees, Seafood dishes, grilled steaks, cocktails
Additional facilities- 
Pub, coffee house, Starboard room, Private dining room for those hosting events at Silver Birches, Waterfront areas for events like weddings and birthday parties.
All the watersports options mentioned above are neither very pricey nor very hard to practice. You just need a good trainer and a comfy vacation rental nearby so that you won't face any difficulty.