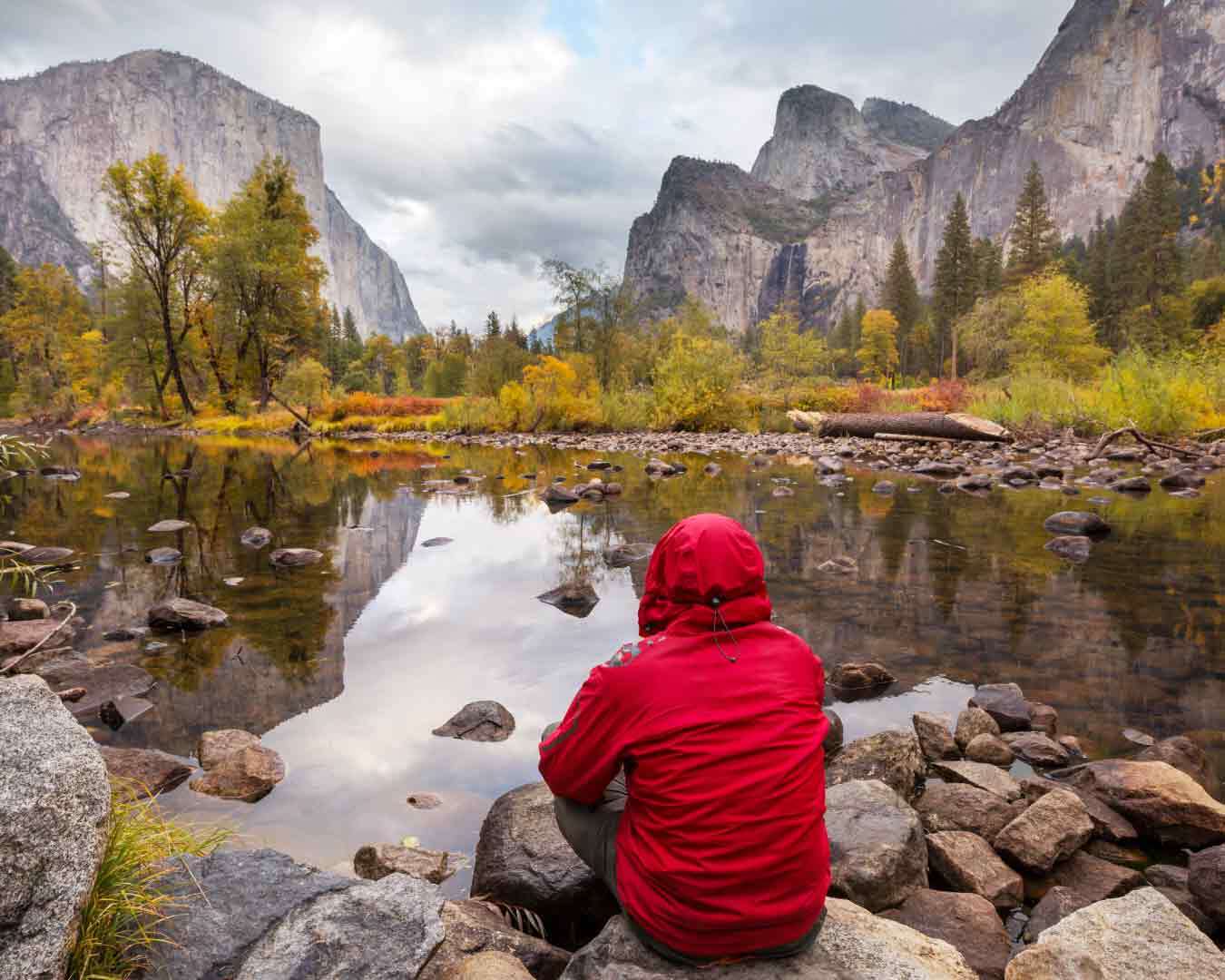 Fall is all about the Foliage in the Poconos. Here is a compilation of fun things to do during the fall foliage in the Poconos.
Must try things in the Poconos during in the Fall Foliage
F-
Festivals                                                   
O-
Outdoor Activities
L­-
Leaf Peeping
I-
Implementing Itineraries
A-
Adventurous Activities
G-
Glamping
E-
Events and Excursions
1. Festivals
What is fall foliage without festivals and autumn colors? Poconos has a colorful assortment of festivals that are exclusive to the region. Some of the must visit festivals during fall in the Poconos are listed below.
Lake Genero Fall Festivals
Lake Genero Fall Festival features a peculiar mix of activities listed on the day of the fall festival. This second annual event will include axe throwing, inflatables, car shows, live music performed by The Kore, food, vending stands and so much more.
Mount Pocono Harvest Festival
Mount Poconos Harvest Festival gets bigger and better every year. The event will feature delectable food, crafts, live entertainment, exhibits and activities for children of all ages. The event will also showcase an artisan's alley and a farmers' market. The fest takes place in September every year and will happen irrespective of Rain or Shine.
Mountain View Vineyard Harvest Festival
The harvest festival at Mountain View vineyard is their biggest event of the year. The ticketed events in the festival includes axe throwing, grape stomping, hayrides, balloon animals, games, vendor stands, food and drinks. And the best part, a portion of the earnings will be donated to a local charity.
Harvest and Heritage Days
Honesdale Harvest and Heritage Days festival will be hosted in October. The fest will include arts, community, fairs, festivals, events, food and vendor stands. It is conducted in association with Greater Honesdale Partnership. This will be a family friendly event and it will have educational experiences included.
Quiet Valley Harvest Festival
Quiet Valley Harvest Festival is a go‑to event if you want to enjoy great food, entertainment and heritage demonstrations. This family friendly harvest festival will intrigue your senses- sight, sound and smell. This too is a Rain or Shine event and will kick off no matter what.
2. Outdoor Activities
Adventure Park
Fall shouldn't be any less adventurous than the other seasons. Visit an adventure park with your family and friends to have a blast. Here is a list of adventure parks you should add to your things to do list in the Poconos during the fall foliage.
     

Camelback Mountain Adventures:

Camelback Mountain Adventures is the biggest outdoor adventure park in the Poconos. The park has a mix of both outdoor and indoor adventures like bumper cars, escape rooms, rock climbing, tree top adventures, rope courses and more.

     

Costa's Family Fun Park:

Costa's Family Fun Park is located east of Hawley, on Route 6. This versatile family park features go-karts, LASER tags, bumper boats, mini‑golf, water slides, mini VR games and a kids' play land. Tickets must be purchased individually for all activities or you may purchase a multi‑activity wristband.

     

Split Rock Resort:

This is an all‑season resort with an indoor waterpark. It has Pennsylvania's first Indoor Flow Rider. You can enjoy multiple waterslides, indoor surfing, and water games. You may also relax and treat your taste buds at the Island Oasis Snack Shack.

     

Kalahari Waterpark Resort Convention Center:

Kalahari Waterpark Resort and Convention Center is America's largest indoor waterpark, resort and convention center. It features authentic African themed décor right in the Pocono Mountains. The park experience includes a big game room, VR attractions, escape rooms, black light mini golf, mini bowling, a 7D motion theater, waterpark dining and multiple rides and slides.
Hiking
If you are a fitness enthusiast and a leaf peeper, you are in luck. You can get the best of both worlds at Poconos in the fall foliage season. Poconos has a large network of hiking trails covering over 261 miles. Each hiking trail offers a unique variety of fall foliage views and sceneries. The list includes local state parks and national recreational areas. Some of the best hiking trails in the Poconos are:
     

Jim Thorpe

     

Hickory Run State Park

     

Bushkill

     

Delaware Water Gap National Recreation Area

     

Lehigh Gorge State Park
Hay Rides
One of the top traditions of fall foliage in the Poconos is partaking in a mountainside hayride. You can capture some of the best fall foliage shots as you embark on a scenic hayride. Pumpkins, cornstalks, and apple cider are also part of the Pocono Fall Foliage tradition.
     

Ritter's Cider Mill

     

Pocono Farm Stand

     

Zembrzycki Dairy Farm

     

Rickard's Cider Mill
Some of the best hayride destinations in fall foliage are mentioned above.
Sky Tours
The ultimate outdoor activity to do during fall foliage in the Poconos is taking an air tour to catch a bird's eye view of the changing leaves. Apart from the fall foliage you may also catch a glimpse of several other natural and manmade landmarks.
Moyer Aviation, Pocono Helitours and hop on air are some of the most popular Pocono Mountains airplane tour services in the Poconos.
Leaf Peeping
The top recreational activity in the Poconos during fall is leaf peeping. As a nature enthusiast you can experience fall foliage in all its glory in the Poconos. The region has about 134 native tree species and 62 introduced tree species that make the autumn color palette all the more vibrant in the Poconos. Here is a list of some of the best places to see the fall foliage in the Poconos.
     

Camelback Mountain

     

Delaware Water Gap National Recreation Area

     

Lake Wallenpaupack

     

Lehigh Gorge State Park

     

Bushkill Falls
Implementing Itineraries
Fall is an amazing time to go on a vacation. The cold weather, the incredible display of colors, the beginning of festivities around the world, and amazing food make it a worthy season to execute your vacation itinerary. So get back to the old drawing board and start planning your Poconos Fall Foliage travel itinerary now. We have a sample to get you started.
Day 1:
Driving to the Poconos is an experience in itself. If you are located in New Jersey or Philadelphia, the drive to Poconos will take no more than 2 hours (depending on the traffic conditions). Start early and catch a glimpse of the sunrise or sunset.

Upon reaching Poconos, you can check‑in at our autumn accommodation, cook your own lunch or try a restaurant nearby. Poconos has many spectacular restaurants serving classic American food.

Head out to the closest attraction you can find. Explore it to the fullest and head back to your vacation home to get a much deserved rest.
Day 2:
Prompt yourself to go on a Pocono fall foliage tour, after all it is the best thing to do in the Poconos in the fall foliage. You can try biking and hiking along with going on a fall foliage tour.

After spending the day hiking, biking and leaf peeping, head back to your vacation home and unwind and cook yourself a hearty meal or check another restaurant nearby.

Spend some time outside your vacation home. Start a campfire at a fire pit, have a cookout, cook some delicious barbeques and share some stories by the campfire.
Day 3:
Day 3 can be anything you can think of and execute.
Autumn Accommodations
Autumn Accommodations are just like regular vacation rentals except they're located close to, or in the midst of a colorful fall foliage destination. We at HolidayKeepers present to you one of our finest autumn accommodations in the Poconos; our exquisite farmhouse located near Lehigh Valley is an ideal destination to experience the fall foliage in all its glory.
The accommodation is surrounded by its own spread of florae featuring trees, shrubs and plants. The landscape of the farmhouse allows you to catch a panoramic view of the changing leaves. There is a patio, lawn and a fireplace to spend the outdoors with complete convenience. Bounce on the trampoline, challenge your gang for a volleyball tournament, run a lap around the property or enjoy a picnic. You can also hang around the barn and the lake, both located within the premises of the property.
The accommodation is also located close to some of the top fall foliage spots in the region like the Beltzville State Park and Jim Thorpe.
Glamping
Glamping in fall foliage gives you the benefit of connecting with nature without compromising on your convenience. An Autumn Accommodation (like ours) can give you the space and amenities required to view the fall foliage at close quarters. You can set up camp in the open space of the accommodation so that you can run in any time to grab a snack or charge your phone.
Events and Excursions
Come autumn, Poconos hosts some of the most unique events and excursions in the entire United States. Given below are some of the events and excursions you should partake in while you are in the Poconos.
Ghost Tours
If you want to know more about Honesdale's Creepy history, then you should take part in Honesdale's Ghost Tour during the fall foliage. The candlelit tour lasts for 40-minutes along with a narration of the hidden secrets of this downtown. The hosts say that you may even encounter some inhabitants who are searching for peace in the afterlife.
Howl O'Ween Doggie Parade
Howl O'Ween Doggie Parade is a one‑of-a‑kind attraction at the Camelback Resort. The event is free to register and will include an agility course and a rodeo dog.
Halloween Movie on Camelback Mountain
Right after the Howl O'Ween Doggie Parade, you can head out to watch a movie on the Camelback Mountain. The outdoor film event will have plenty of popcorn for purchase and beverages (warm and cold). The movie will start exactly at dusk.
Spooky Days on the Farm
If you believe you have pro level detective skills, put them to test on '
Spooky Days on the Farm
' at the
Quiet Valley Living Historical Farm
.
The event requires you to put on your thinking caps and solve a murder mystery along with a guide who will take you around to meet the suspects. The activity lasts close to 2 hours. The event is not suitable for audiences under age 7.
Pocono Foliage Train Rides
Soaking in the beauty of Fall Foliage on wheels is an experience you will cherish forever. There are multiple railroads in the Poconos that offer season special rides in the fall. You can just sit back, relax and just enjoy the view. Some of the fall foliage special train rides are mentioned below.
     

The Stourbridge Line

     

Lehigh Gorge Scenic Railway

     

Soarin Eagle Rail Tours