Summer vacation rentals
Find the best summer vacation homes for a perfect getaway in the Poconos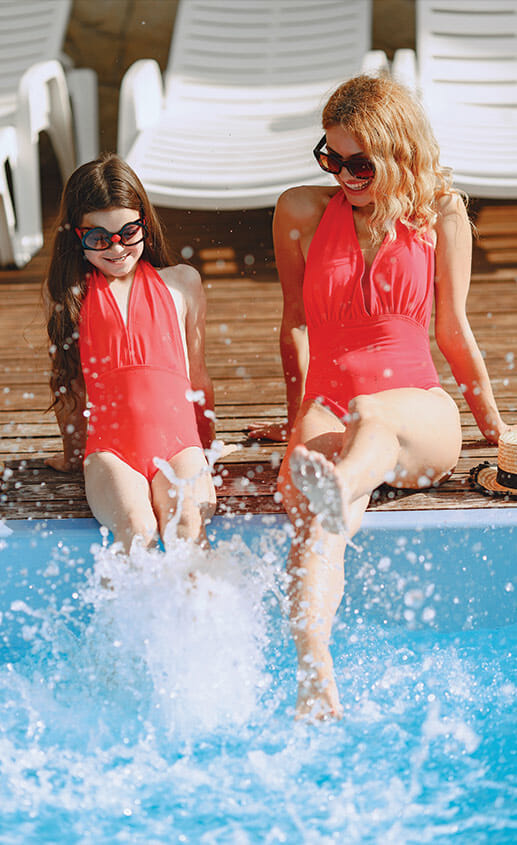 Splash into the summertime madness with a getaway in Poconos
Summertime is the perfect season to soak in the sunshine and enjoy the scenic beauty of Poconos. During summer, Poconos offers many activities for travel and adventure enthusiasts. You can explore many towns, make unforgettable memories and find ways to get out. Summer is perfect for enjoying lakes and water sports like kayaking, boating, or just swimming in the lake. Kids and families also enjoy waterparks and other activities like races, concerts, and celebrations. 
If you are planning for the best summer getaway for family or couples in Poconos, one of the important things is to select a perfect stay. You can choose a stay in a pristine location that offers complete privacy and summer-friendly amenities like a swimming pool and a spacious garden. If you are planning to cover any specific activity or sport, you can choose a stay closer to the popular location that offers such summer activity in Poconos. 
Holiday Keepers hosts a variety of summer vacation rentals perfect for your vacation plans. You can choose mansions or farmhouses to have a relaxed and laid-back vacation, which are also close to popular attractions – so you don't have to miss out on the summertime fun in Poconos!
Top Rated Listing - Poconos
Frequently Asked Questions
There is no investment like education. Wherever we go, the first thing we look for…
Who said that the Poconos Mountains were only for couples? The Poconos have been a…
For those who live in urban cities like New York, taking a break from everyday…
Trust us when we say this, Honestly, there is no better way of exploring the…
Baltimore is the largest city in Maryland. A city that is known for its rich…
Purim is a Jewish festival that commemorates the deliverance of the Jewish people from a…

Our company founders began renting out their two vacation homes in 2017. They started welcoming guests, envisioning a new set of hospitality ideas for a luxurious and comforting experience. Today, Holiday Keepers has multiple properties in different cities.


© Copyright © 2022 HolidayKeepers.