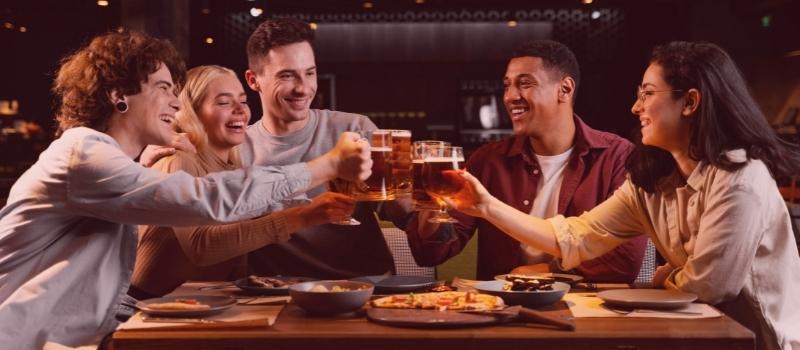 A recent study states that 60% of US adults consume alcoholic beverages. As much as Pennsylvania is known for its benefaction of craft beer, it actually ranks 17th lowest in beer consumption.
Pennsylvania has earned its name by offering the best-crafted beer selection in the country. Bars in Poconos have now become one of the region's best attractions. Even if you are not into craft beer, there is much more to discover at these night clubs. 
Pocono beer, wine, and spirits are crafted to excellence, whether crushing grapes in the vineyard or adding hops to the barley batch. When creating their delicacies, our restaurants use fresh, local products. Visit a winery, see a microbrewery, or try distilled spirits at one of the region's many attractions.
You won't be disappointed with our beer, wine, and spirits for bachelor and bachelorette celebrations or memorable moments with the people you care about. Take a case or growler home with you once you've found your favourite. Check out our blog for vacation ideas that are guaranteed to whet your appetite.
Are you looking for some fun after dark? The Poconos have a great assortment of music venues that include talented performers and DJs, dynamic leisure and cultural scene, and distinctive evening gathering areas for all moods.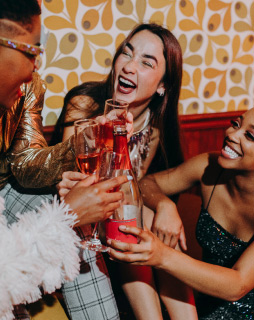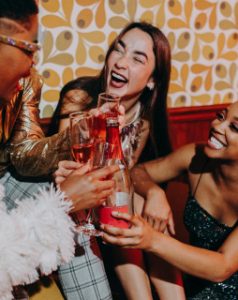 Some of the best bars that you can find in Poconos for nightlife are:-
Ale Mary's at the Bittenbender 
The Bittenbender's Ale Mary's is much more than simply a fantastic sports bar. After the night falls on holidays, the dining area morphs into a vibrant dance floor. It even competes with some of the area's most fantastic nightclubs! Live music, an extensive beer selection, and regular fun activities are just a few reasons this is such a favourite Pocono hangout. During your next visit, stop by for a nice meal or enjoy some live entertainment.
Boulder View Tavern
Boulder View Tavern is a local favourite with excellent burgers and steaks and seasonal beers on tap from local brewers like Barley Creek and Susquehanna Brewing, all in a lodge-style atmosphere. The view from their outside terrace and bar, which overlooks the beautiful Big Boulder Lake, may have a more considerable appeal. There's also live music on Thursdays, Fridays, and Saturdays.
Poor Richard's Pub 
One of the best choices of pubs in Poconos is Poor Richard's. You can taste some of the best local beers here, weekly entertainment and weekend nights. There is something for everyone, and all the food tastes excellent compared to good bar food. It is one of the best bars in Poconos. 
Barley Creek Brewing Co. 
Barley Creek is the Pocono's first microbrewery and is a must-visit place for the people who love beers. Some famous drinks there are their Rescue IPA and Traveler's Irish Scout. Not just the beers, they also have a range of spirits, including rum, vodka, gin and much more, with a few cocktails for you to try. Along with beers and drinks, Barley Creek Brewing Company also has a full food menu and some homemade spirits for you to try. 
Jam Room Brewing Company 
The Jam Room brewing Company is about 3 minutes away from the French manor and is a must-visit bar in Poconos. You can get a refillable growler, live music and some specially crafted beer for you to try and enjoy. The selection of beers is incredible, and you can find a variety of beers and drinks as you like. These craft breweries are a significant part of Pennsylvania state, and you sure will not get disappointed. Jam Room is also considered one of the best breweries in the Poconos. 
The Dock on Wallenpaupack 
For the visitors who choose to take a dip at Lake Wallenpaupack, The Dock is one of the nearby spots to enjoy some delicious beers and drinks. They also have an incredible menu which includes brick oven pizzas, fish, lobster bisque and even cheesesteak. It also has some of the best lake views while dining in. 
Da's Pub
The place is primarily known for its chips and fish. It is your perfect quintessential Irish pub. The area is also famed for serving freshly crafted beers and delicious food. Da's pub has everything that you need – discover all your favourite beers like Guinness, Miller Lite, Coors Lite and Yuengling – all in one place. They also create unique beers depending on the visit and availability. 
Blue Ridge Estate Vineyard and Winery 
Blue Ridge Winery ranked 13th best vineyard in the country by Travel + Leisure magazine. This place is a must-visit place for those who want to do some wine tasting, buy yourself a bottle and enjoy some live music. Above all, you also get to enjoy the panoramic views of the vineyard and mountains. 
Barley Creek Brewing Company
Barley Creek Brewing Company is again one of the best breweries in Pennsylvania. The microbrewery is also a popular spot for locals. It is also quite famous for its affordability and outdoor sitting area. The brewery also serves as a venue for events. There is something that has happened at this brewery throughout the time.
Murphy's Loft 
This more than 40-year-old place serves all kinds of excellent bar food – like buffalo wings and steaks. The site is also set up in a log cabin-style atmosphere. They also have a pool at the back, which is free for use. The place also has a motel if you are looking for a place to stay. 
Wallenpaupack Brewing Co. 
With an exclusive collection in gamut, including classic cream ales to hazy IPAs. If you want to try something unique, go for bourbon barrel-fermented Grodziskie. Besides the drinks, it also has an extensive list of pub food and a BBQ menu. Plus, they also have a separate menu for children!
B-Lux Grill & Bar
B-Lux Grill & Bar is a casual eatery located at Kalahari resorts. Known for their delicious burgers and handcrafted shakes, this is a perfect spot to sit down together with the family and enjoy a meal, watch sports, or grab a quick meal.
Pearl Sushi At Mohegan Sun
Pearl Sushi is a trendy and happening Sushi bar that offers amazingly fresh sushi. You will be greeted and surprised by an atmosphere and ambiance that'll have you thinking you're in New York or LA. Try their fresh sushi and unique martinis, that'll keep you coming back for more.
TanLines Outdoor Bar & Grille
TanLines Outdoor Bar & Grille at Pocono Palace is one of the hottest outdoor bars and grills in the Poconos, and when things get too hot for you, take a dip in their pool to cool things down. Enjoy their signature cold cocktails and grilled food for a great time.
Get wet At Mount Airy Casino
Get Wet Ultra Pool is an indoor/outdoor pool & bar at Mount Airy Casino Resort. Here pool season isn't limited to the summers, experience their four-season pool. Here you can seamlessly swim from the indoor pool to the outdoor pool, through an adjoining underwater passageway. Indulge in their lavish lounge areas, signature cocktails and experience the best of the Poconos nightlife.
If you're travelling to the Poconos for a summer vacation, you're going to get hungry somewhere amid all the hiking, surfing, and other outdoor activities.
Sure, you could roast some corn dogs over an open fire at your campground or barbeque some burgers in the backyard of your vacation property — but, hey, it's vacation, right? Allow someone else to do the cooking for a change.
Fortunately for us vacationers, there are a plethora of excellent eateries to pick from.
You'll be able to find anything up in the Poconos, whether you're searching for a full breakfast, an upmarket dinner adventure, or even a little Japanese food. Here are a few of our personal favourites. The only challenge is, what will you request