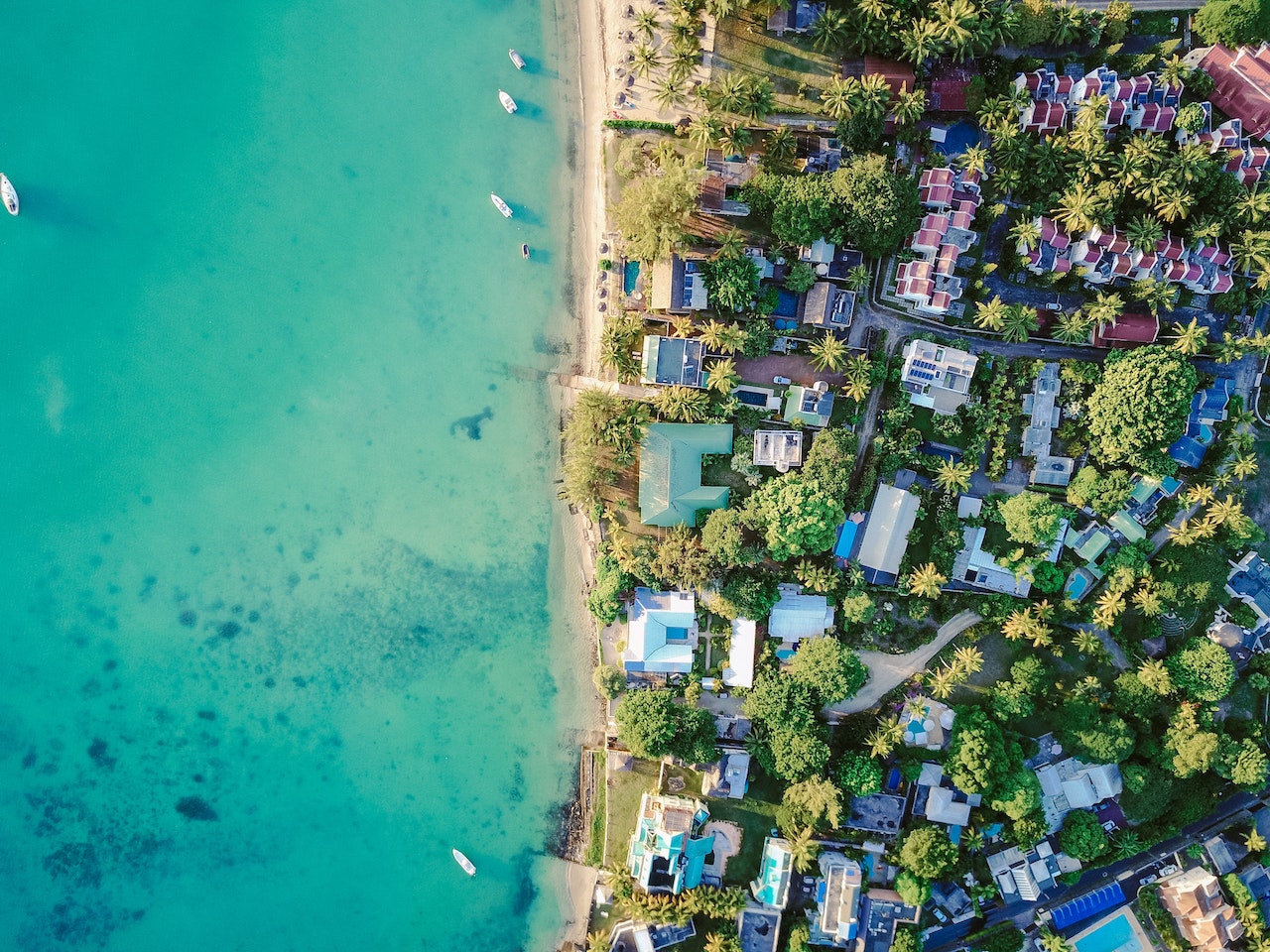 Corporate retreats are not a new notion, but it became more significant since the Covid pandemic, as more and more companies switched to remote or hybrid work models. This working model has highlighted how teamwork and communication can be affected. 
To counter this situation and to emphasize more towards mental health, employee wellness, and job satisfaction, corporates are facilitating bonding and corporate retreats in a relaxed environment.
In this blog, we will talk about why and how Corporates are turning to vacation rentals for retreats. 
Why Corporate Retreat?
As social animals, humans crave human-to-human interaction, and many business owners would agree that the best way to ensure that your workforce gets enough opportunity to meet and develop greater unity is through corporate retreat. A study conducted by Harvard Business Review showed that work effectiveness increased 34 times with face-to-face interaction in comparison to online work mode. And according to a survey done by Forbes, a whopping 81% of millennials claimed that working and interacting with colleagues have increased productivity significantly.
These retreats allow co-workers to socialize and develop a deeper understanding. While working remotely or from the office, co-workers usually don't get a chance to share anything except work. This concern gets addressed during corporate events.
The corporate retreat offers adventure and team activities that help in building camaraderie and identifying individual strengths to achieve group goals. A Corporate retreat can rejuvenate the co-worker and bring new perspectives that will help in setting up long-term and future goals.
Why Vacation Rentals?
Unlike booking hotels, vacation rentals are much more versatile and are equipped with basic to luxury amenities for better comfort and relaxation. From a grand living room to a large dining table, and a cozy game room are some of the amenities that make vacation rentals special. 
With vacation rentals, you have the unique option of preparing food according to the need, as it comes with a fully equipped and stocked kitchenette. So, you don't have to go out for every meal.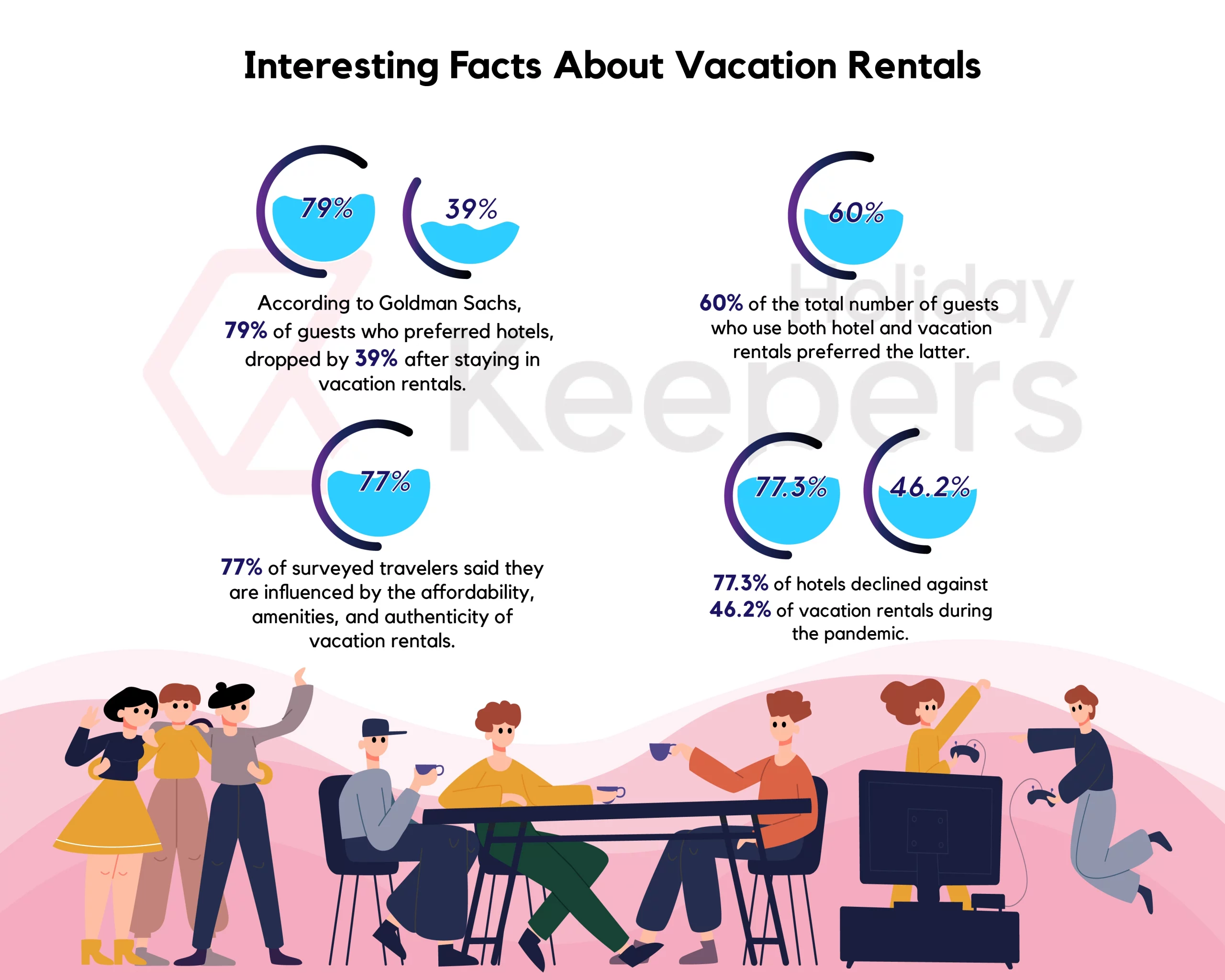 Privacy
Vacation rentals come in different sizes and shapes that can accommodate large group gatherings and at the same time ensure everyone has a comfortable and personal space. One of the trademarks of vacation rentals is that you and your whole team can enjoy and relax in a peaceful and positive atmosphere without compromising privacy.
Amenities
Amenities that vacation rentals offer simply can't be matched by hotels. For example, most of the vacation rentals suitable for group gatherings feature private swimming pools, jacuzzis, sports courts such as basketball, and tennis courts, etc, a mini bar, a game room, and a private theater, along with basic amenities such as air conditioner, TV, high speed internet connection, parking lot, washers, dryers, etc.
Location
The biggest plus point of booking a vacation rental for the corporate retreat is that most of these homes are surrounded by nature with stunning views. Many vacation rentals are located near a lake and beaches, offering direct access to lake adventure as well as providing an option to walk on the pristine beaches. Being near or surrounded by nature provides an excellent opportunity to hike, bike, or simply explore the area with your co-worker. As the name suggests vacation rentals bring a vacation vibe to any trip and due to this reason more often than not, these vacation rentals are located near major attractions and amusement parks, adding another reason to pick vacation rentals over hotels.
Budget
Going over budget for a corporate retreat can cause stress and it is a part that nobody wants to experience. So, what exactly can you do to avoid this unpleasant experience?
The answer is quite simple, book a vacation rental for your upcoming corporate retreat. Booking a vacation rental for the corporate retreat is an affordable accommodation in comparison to booking a hotel. If you factor in the cost of each room, meeting rooms, activities, food expenses, etc. would collectively cost more than that of vacation rentals. Now, you might be wondering about budget hotels. Yes, budget hotels do exist, but, they lack compromise on quality, amenities, and selections.
So, it is a wise choice to go with vacation rentals wherein you can get all the elegant amenities and accommodations of luxury hotels (and much more) at a cheaper rate. 
Interesting Facts
According to Goldman Sachs, 79% of guests who preferred hotels, dropped by 39% after staying in vacation rentals.

60% of the total number of guests who use both hotel and vacation rentals preferred the latter.

77% of surveyed travelers said they are influenced by the affordability, amenities, and authenticity of vacation rentals.

77.3% of hotels declined against 46.2% of vacation rentals during the pandemic.
Bottomline
A corporate retreat is all about escape, strengthening, and creating bonding. A great way to make your employee feel appreciated, and motivate them to bring a positive outcome for the business. If you are looking for a perfect retreat for your employees then find the best suitable vacation rentals at HolidayKeepers and make a memorable outing with your teammates.