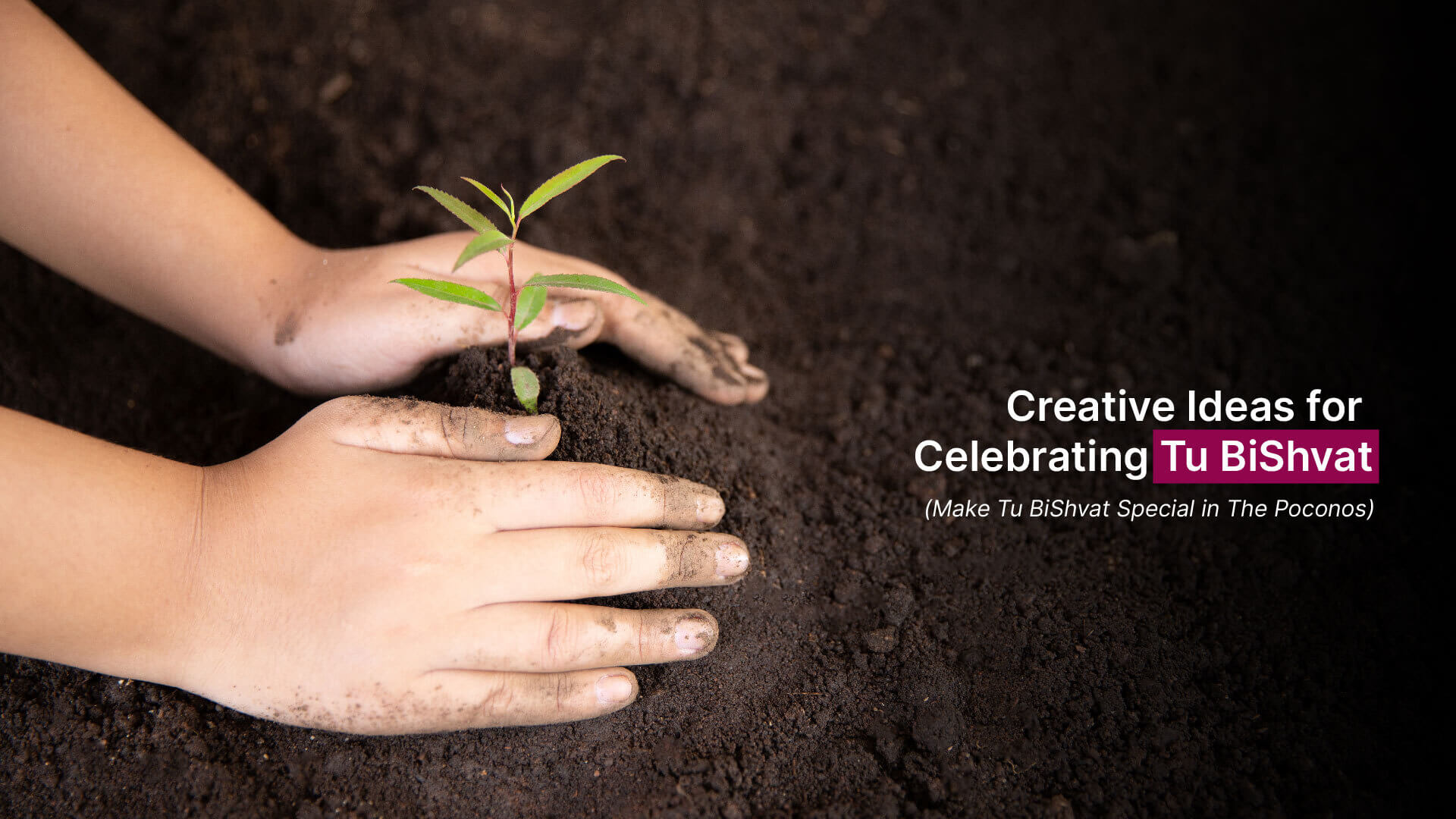 Tu BiShvat or Tu B'Shvat is one of the Jewish holidays in the Hebrew calendar and has been widely recognized and celebrated by Jews across the globe. The celebration of Tu Bishvat provides a sense of connection with the past and reminds us of the important role of nature in Jewish tradition. 
In this blog, we will talk about its history and explore some exciting and creative ideas to celebrate this great festival. 
Tu BiShvat Meaning
Tu Bishvat means the New Year of the Trees and it is observed on the 15th day of the Shevat month in the Jewish calendar which usually falls either in late January or early February. 
Originally celebrated as an agriculture festival and on this day people of Israel eat fruits specific to the land of Israel, such as grapes, figs, olives, dates, or pomegranates. Tu Bishvat serves as a reminder of the responsibility to safeguard and protect nature and its resources.
Tu BiShvat History
The origin of Tu BiShvat can be traced back to ancient times when the people of Israel heavily depended on agriculture. The first reference to Tu BiShvat was found in the Mishnah which was compiled around 200 CE. 
The Mishnah states that Tu BiShvat was the cutoff date for calculating the tithes that were due on the fruit tree. In the Talmud, the holiday is associated with the practice of planting trees and other vegetation in the land of Israel.
Traditional Way of Celebrating Tu BiShvat
      Tree Planting: 
One of the most popular ways to celebrate the holiday is by planting trees, a tradition that has been practiced for hundreds of years. It is a tradition that helps us not just fight global warming, but also create a connection with nature.
      Eating Fruit: 
This is another important tradition of Tu BiShavat. The holiday marks the day on which the farmers began to calculate their tithes and offerings for the coming years. The traditional fruits and nuts that are consumed on Tu BiShvat are grapes, figs, pomegranates, olives, dates, almonds, wheat, and barley.
       Prepare Tu BiShvat Seder: 
Tu BiShvat seder is a new tradition that has developed in the last few centuries. Traditionally, Tu BiShvat Seder is arranged with fruits and nuts, such as dates, figs, almonds, pomegranates, and walnuts, along with four cups of wine or grape juice. Each fruit and nut is associated with one of the four cups of wine or grape juice. 
Tu BiShvat in the Poconos
The Poconos is a great region, especially for people looking for some time away from busy life and want to indulge in some cool recreational activities. In fact, it is one of the best vacation destinations to enjoy any season of the year. In addition, the Poconos is also a place with an abundance of nature. 
It is also one of the few holiday destinations that offer vacation spaces that are customized to fulfill the needs of Jewish vacationers and all these vacation rentals are equipped with Kosher kitchens and Shabbat-friendly amenities which makes the Poconos a perfect place to celebrate Tu BiShvat.
Unique and Creative Ideas to Celebrate Tu BiShvat
Host a Tu BiShvat-themed Potluck Dinner: Invite your family and friends over a potluck dinner where each guest can prepare food made of traditional fruits, nuts, and spices.
Go for a Hike: On the Tu BiShvat holiday, take your friends and family and explore the beautiful hiking trails of the Poconos.
Tree Planting: Celebrate the "New Year of the Tree" by organizing a tree planting event in your backyard or in the community.
Eco-friendly Picnic: Plan an eco-friendly picnic and bring along delicious Tu BiShvat-themed food.
Tu BiShvat Special Jam: It is the best way to make the holiday much more sweeter and memorable. You can choose Tu BiShvat traditional fruits and nuts to enhance the flavor.
Experience Vacation Rental Home: This holiday, take your family to the Poconos, book a vacation home, and experience the uniqueness it offers.
 Make a Seed Bomb: Seed bombs are small balls made of clay, soil, and seeds, that can be placed or thrown in an area or spot where you want more vegetation.
Adopt a Tree: As this holiday is all about connecting with nature, why not adopt and take responsibility for a tree by committing to its well-being?
Conclusion
Nature plays a vital role in sustaining life on Earth and from biblical times people were taught about the importance of preserving nature. Tu BiShvat is one such attempt by the ancient Israelites to create a connection between humans and nature. Like any other age-old event, Tu BiShvat has its own customs and traditions that make it a unique celebration.
The Poconos is one of the top places where you can celebrate this auspicious day with your loved ones. So, plan your Tu BiShvat 2024 celebration in the beautiful surroundings of the Poconos and book your stay with HolidayKeepers where we offer a range of perfect vacation rentals that cater to all your celebration needs. 
FAQ's
Q:What is Tu Bishvat?
A:Tu Bishvat is a Jewish holiday that marks the "New Year of Trees." It is celebrated on the 15th day of the Hebrew month of Shevat, which usually falls in late January or early February.
Q:How is Tu Bishvat celebrated?
A:Tu Bishvat is celebrated in various ways, including planting trees, eating fruits associated with the Land of Israel, and participating in outdoor activities that celebrate nature. Some people also observe Tu Bishvat by studying Jewish texts that emphasize environmental stewardship.
Q:Can non-Jews celebrate Tu Bishvat?
A:Yes, non-Jews are welcome to celebrate Tu Bishvat as an opportunity to connect with nature and show appreciation for the environment. Many environmental organizations and interfaith groups hold Tu Bishvat events that are open to people of all faiths and backgrounds.
Q:Why is Tu Bishvat important?
A:Tu Bishvat is important for several reasons. It highlights the importance of trees and the natural world, encourages environmental awareness and conservation, and celebrates the connection between humanity and the earth.