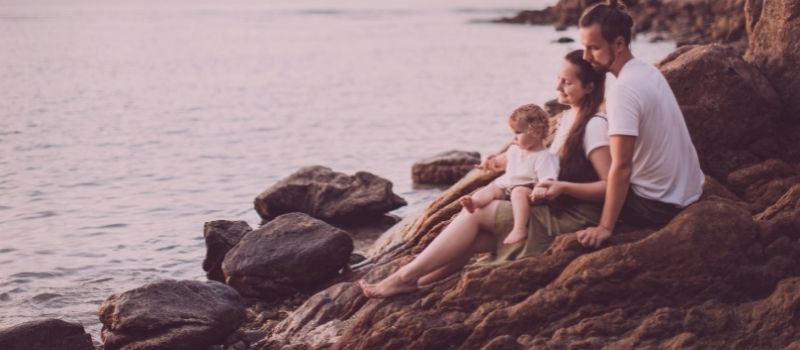 Who said that the Poconos Mountains were only for couples? The Poconos have been a popular family vacation destination for quite some time. Thanks to its stunning mountain views and adventure activities all year long. There are many fun activities to do with the family in Poconos. 
Family vacations in the Poconos are unique in different seasons and exciting for all ages, whether you want a getaway with kids or enjoy a multigenerational family reunion! Poconos is indeed the best vacation spot that Pennsylvania has to offer. It is one of the top weekend getaways and fun areas for a family vacation trip. The charming small towns of the Poconos region make it unique and a true delight. 
Keep reading the blog to know more about the best family vacation places in Poconos and the best things to do in Poconos for kids. This article is a well-curated guide for a family vacation in the Poconos. 
Poconos Family Vacation Guide 
What is there to do in the Poconos for a Family? 
Poconos is an ideal location to help you make more family time with well-equipped lodging, dining, activities and entertainment, all in one area that's perfect for all ages. Explore family fun attractions and kids activities in the Poconos in different seasons. 
Family-Friendly Winter Activities in the Poconos
The Poconos is best known for its snow activities in the winter. Get in your winter clothes and enjoy some great outdoor winter activities. You can go down the icy trails if you want snow tubing. Skiing and snowboarding are other favourite pastimes to do in winter. You can also enjoy some time or cosy up near a fireplace. 
Summer Adventure Activities for Families in the Poconos 
Who says that Poconos can be enjoyed during winters? There are many exciting and fun things you can do in the Poconos in summer. Some family-friendly activities include Pocono Whitewater, Off-Road adventure, Visit historical towns like Jin Thorpe, Pocono Go-Karts, the Shawnee Playhouse and the Delaware Water Gap. 
Fall Family Fun in the Poconos 
Fall is an exciting time to connect with nature and soak into the fresh mountain air. There are many rejuvenating and fun activities that you can do in the fall. You can go on a hike, ride a train, enjoy horse-riding, explore adventure parks or enjoy boating in one of the lakes in the Poconos. 
Best Family Vacation Spots in Poconos 
Blakeslee 
Where is it: An unincorporated community in Tobyhanna in Monroe County. It is located at Pennsylvania Route 115 and Pennsylvania Route 940. Blakeslee is known for its natural area and lush green surroundings. 
Things to do in Blakeslee, Poconos with kids 
Austin T Blakeslee Natural Area 
Located right over Route 115 near Blakeslee, the Austin T Blakeslee Natural Area is a 130-acre preserve best known for activities like hiking, waterfall, fishing and relaxing around. In addition to the falls, the place has three hiking trails. 
Jack Frost National 
Jack Frost National is located in the heart of the Poconos. Relax and experience playing golf in the 7,2000-yard undulating greens. The golf course follows the natural pattern of the wooded valley. It is well-maintained in an impressive state. A go-to place for golf lovers! 
Pocono Raceway 
If you or your kids have a thing for sports cars, a visit to the Poconos raceway might interest you. You can check out sports cars, watch them go round and also get to drive with minimum experience! 
Blakeslee is also close to other popular locations like History Run State Park, Lehigh Gorge State Park and the Lehigh River. There are also many ski areas nearby, like Big Boulder and Jack Frost Mountain. 
Where to Stay for a Family Vacation
There are many comfortable villas and mansions around Blakeslee for your family to stay in Poconos. One of the best properties in the Blakeslee area is our massive villa with pools, hot tubs and many other amenities. The house can easily accommodate 14 guests and has 4 bedrooms and 5 bathrooms with additional beds. You can either spend time on the property or go out and explore Blakeslee. 
Lake Harmony 
Lake Harmony is one of the hot spots in Poconos, especially for families and friends. Get ready to thrill yourself in this exciting location, from snowsports to watersports. The location is tucked in the hills of Carbon County. The area has lush forests around the lake that tempest many to explore. There are many ski areas and sports areas around the town. 
Things to do in Lake Harmony with kids 
Hawk Falls 
It is a 25-foot natural waterfall in Hickory Run State Park. Parking is available in the area, with the trail beginning from the rhododendron thickets, leading to a large footbridge connecting the creek ending in Hawk Falls. The trail is about 0.6 miles and is quite tricky. 
Split Rock Water Park 
This beautiful indoor water park in Lake Harmony. The indoor water park has exciting attractions like tube slides, rafts, wave pool, activity pool and fun play structure. 
Lake Harmony 
Why go anywhere else when you can have enough fun in Lake Harmony. You can relax near the lake or indulge in fun water sports activities like kayaking and boating. 
Where to Stay for a Family Vacation
Dreaming of a vacation stay that is very close to the lake? Look no further. This massive lake house near Lake Harmony has a spacious deck, private kayaks and a comfortable stay for your family. You have direct access to the lake, while you can explore many areas around Lake Harmony! 
1. Big Boulder 
If you visit the Poconos with your family in winter and love snow adventure activities, it is best to stay around or in (Jack Frost) Big Boulder. Located in the heart of the Poconos, this place is ideal for your next winter destination. You can find all-inclusive skiing, snowboarding and hiking trails – with different difficulty levels. 
Things to do in and near Big Boulder with kids 
Pocono Snake and Animal Farm 
This family-friendly place is 40 minutes east of Jack Frost. This small facility has many animals, especially an extensive collection of snakes and other animals, including black bears and wolves. 
Hickory Run State Park 
The park is around 45 minutes away from the Jack Frost ski area, with more than 40 miles of hiking trails and an expanse of natural sights. There are many fun activities to do during winter as well.
Where to Stay for a Family Vacation in Big Boulder
This cottage is nestled within nature and overlooks one of the most attractive ski areas in Poconos. You can enjoy splendid views from the top. The cottage can accommodate 15 guests comfortably and is quite near many Poconos attractions like Big Boulder. 
2. Tobyhanna 
Tobyhanna is an unincorporated community in Coolbaugh Township in Monroe County. Tobyhanna may not be very popular, but this small town has beautiful tourist destinations worth the visit. You will be surprised by the unique things that you can do in the area and areas you can explore. 
Things to do in Tobyhanna, Poconos with kids 
Tobyhanna state park 
Tobyhanna state park is one of the hot spots for tourist visits. There is so much to explore in this 5,440 acres park, thanks to the wide range of activities that it boasts. The top thing you can do in Tobyhanna park includes hiking, swimming, fishing and hiking. Each trail and adventure has its intensity of challenges, so make sure you are prepared and well-equipped for each activity. 
Tobyhanna lake 
Located within the Tobyhanna State Park, Tobyhanna lake boasts a vibrant and shimmering water lake perfect for boating and other water activities. It also offers picture-perfect summer months and draws visitors attention for its natural beauty. 
Where to Stay for a Family Vacation in Tobyhanna
Fancy some elegant countryside villa in Tobyhanna. You can enjoy some laid back time with your family in this gorgeous private villa. All our properties are equipped with modern amenities and are well guarded. It is also close to Kalahari Water Park and Resort. 
3. Jim Thorpe 
Jim Thorpe is unique and known as "Switzerland of America". You can ride bikes, do whitewater rafting, hike trails and walk around shops. The place also boasts many historical attractions and museums that you can visit with your family. 
Things to do in Jim Thorpe, Poconos with kids 
Asa Packer Mansion Museum 
The mansion inside looks precisely as it did when the Asa Packer occupied it in the late 1800s. He was a philanthropist, businessman and founder of Lehigh University. 
Old Jail Museum 
This two-storey stone structure was built in the late 1800s. The museum served as a jail for Jim Thorpe and other surrounding regions. 
Bear Mountain Butterfly Sanctuary 
The Bear Mountain Butterfly Sanctuary is a prime spot for family vacations and field trips. In addition to a wide range of butterflies, the sanctuary is also home to many fishes and frogs. 
Where to stay for a family vacation in Jim Thorpe
Indulge in the natural and relaxing experience of a laid back family vacation in this luxury farmhouse with an indoor pool and barn. The location is quite close to Lehigh Valley and famous towns like Jim Thorpe, BM Ski Area and Penn's Peak. You can also enjoy leisure activities like cycling, walking and fishing in the nearby ponds.