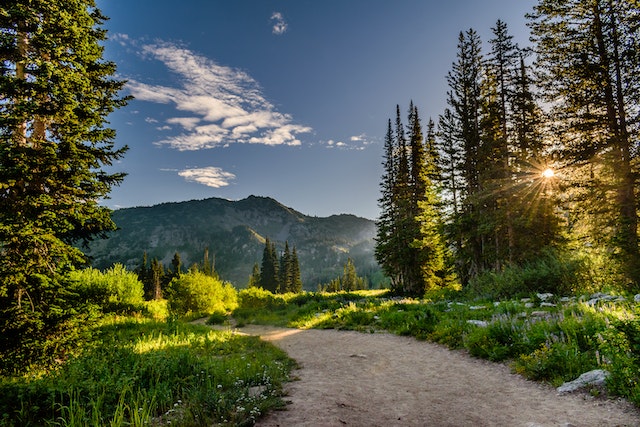 Philly, the city of brotherly love, has it all, from happening restaurants and clubs to some of the most significant historical monuments in the country. Whether it's scenic beach towns, charming river villages, or outdoor recreation in the mountains, there is something for every type of traveler.  You should consider yourself lucky if you live in this beautiful city, but every once in a while we need a break. And, there are a ton of quick weekend getaways near Philadelphia, and it can get really confusing. To help you out, here's a list of the best weekend getaways from Philadelphia.
Poconos Mountains
The Poconos is a beautiful and serene mountain region located in  Northeastern Pennsylvania. The Pocono Mountains are 102.2 miles away, and you can get here in about a two-hour drive. The cheapest way to get to the Poconos from Philadelphia is by bus, which might cost $21. There are also several tour packages available. The Poconos are great to visit all year round, but it is at their best during summer and winter. There are watersports in summer. You can enjoy rafting, boating, kayaking, jet skiing, fishing, and waterparks. Winter sports like skiing, snow tubing, skating, and snowshoeing are favorites among tourists. Hiking, biking, and swimming are popular during the summer months and are a relaxing way of enjoying the scenic mountain location.
Some must visit spots in the Poconos region are 
Jim Thorpe- Lehigh GeorgeScenic Railway, Old Jail Museum, Asa Packer Mansion Museum
White Haven- Hickory Run State Park, Jack Frost Ski Resort, Lehigh Gorge Trail
Bushkill- Pocono Indian Museum, Bushkill falls
Stroudsburg- Klues Escape Room,, Pocono TreeVentures,Mountain View Vineyard, Winery, Brewery & Distillery
Hershey
Hershey is a quaint and austere town located in central Pennsylvania. This town is just a two-hour drive from Philly and located about 95 miles away, making it the best possible location for a weekend getaway from Philadelphia. The fastest way to reach Hershey is by driving, but you can also use the bus or train on lane 322, and the average cost might be $20 -$30.
Hershey is open all year round, and the peak seasons are in the summer. If you want to experience fewer crowds, the weekends in May and June will be the best for you.
You cannot leave Hershey without visiting Hershey's Chocolate World and  Hershey Park. These are the biggest and most popular destinations in Hershey. The Hershey Story Museum, Hershey Theater, and Hershey Gardens are also stops worth checking out. The kids will love zoo America, Echo Dell Indian Echo Caverns, and Hersheypark Stadium.
Stowe, Vermont
You might have to leave your state for this one, but it is definitely worth it. Stowe is close to Mount Mansfield, Vermont, and for its daunting ski slopes and alluring trails. Stowe is located 425 miles from Philly and needs a seven-hour drive. The quickest way to get to Stowe from Philly is by flying to Plattsburgh and then driving. The average tickets range from $90 to $110, while the train tickets might cost $75 – $101. September through February are the best times for enjoying Stowe in all its glory and beauty.
Skiing and snowboarding are obviously some of the best activities to try here, but Stowe offers more, such as hikes, waterfalls, lakes, parks, and woods, which is truly a nature lover's paradise. Stowe is known for its amazing breweries, golf clubs, and resorts. One could spend an evening strolling around its charming Vermont towns.
Niagara Falls
Niagara falls are near the US- Canada border, almost 415 miles away, but it's Niagara falls! How can we miss it from this list? The cheapest mode of transport from Philly is by taking the bus. The price ranges from $40-$115. The fastest and most recommended way is by flying to Buffalo, and the flights range from $115- $430. If you decide to drive here, it will take about 7 hours. The best time to visit is Spring through fall, with the peak season in the summer months.
Some things you cannot miss out on while visiting Niagara falls are viewing the falls, the Maid of the Mist boat tour, Cave of the Winds, and exploring nearby attractions such as Niagara-on-the-Lake, Ontario.
There are a range of exciting and diverse destinations for a weekend getaway from Philadelphia. Whether you're looking for a peaceful escape in the countryside, a cultural experience, or action-packed adventure, there's something for everyone within driving distance from the city. So pack your bags and plan a trip to one of these fantastic destinations for a memorable and rejuvenating weekend getaway.
Niagara Falls is about 5 hours away by car.
Visit historical landmarks such as Independence Hall and the Liberty Bell, enjoy a cheesesteak at Pat's or Geno's, and explore museums such as the Philadelphia Museum of Art and the Franklin Institute.
It's subjective, but many consider Niagara Falls the number one vacation spot.
Whether you're seeking adventure or relaxation, these destinations offer the perfect escape from Philadelphia. Plan your next weekend getaway and experience a change of scenery and pace.