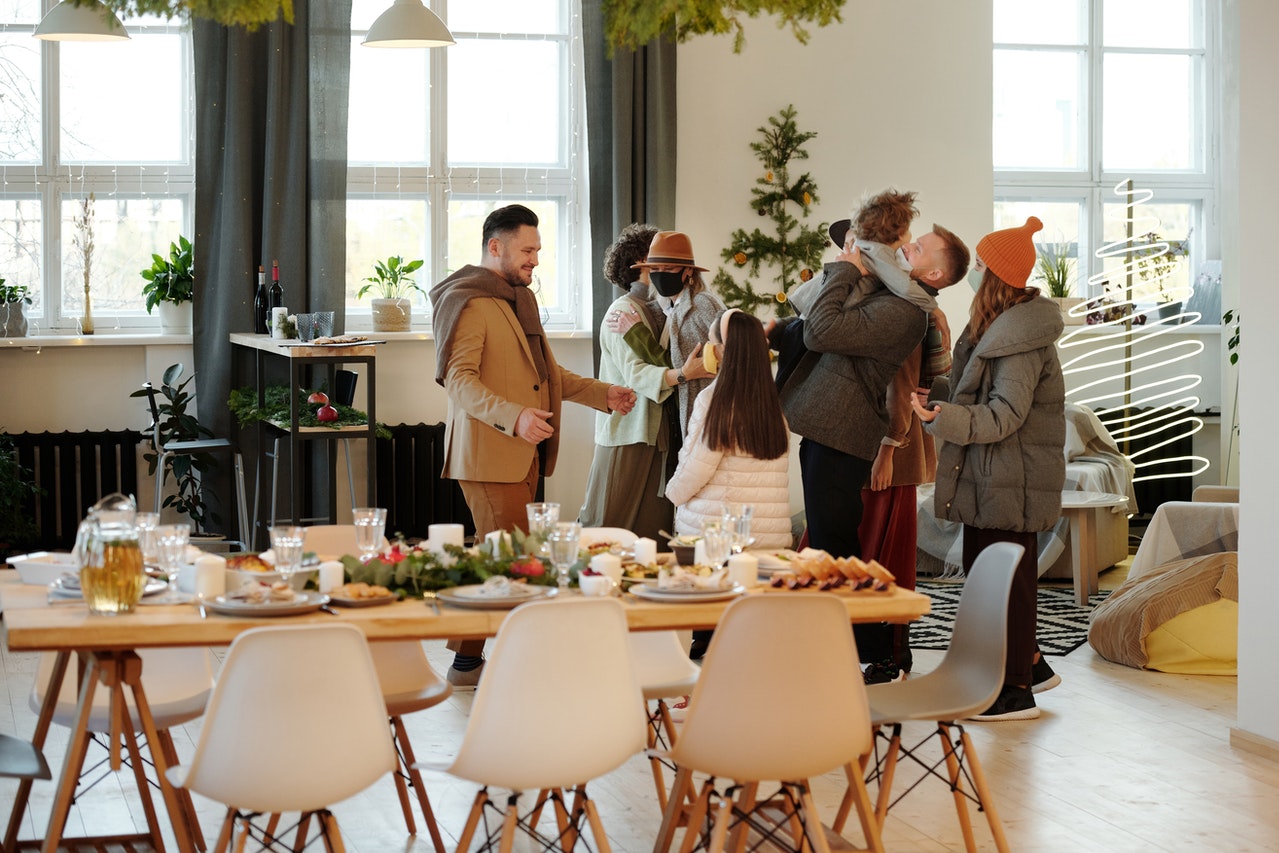 Thanksgiving is arguably the most celebrated holiday in the US, wherein you get a chance to bake your family's favorite turkey recipe, make those famous Pumpkin Pie, and call on your close family members and friends for a warm get together, prepare a Thanksgiving menu, and celebrate the fall harvest. 
On this special holiday, plan your perfect Thanksgiving weekend in the Poconos with family and friends and bring a little Thanksgiving magic to the Poconos.
Here are the best places to stay in the Poconos on Thanksgiving weekend. 
Mansions: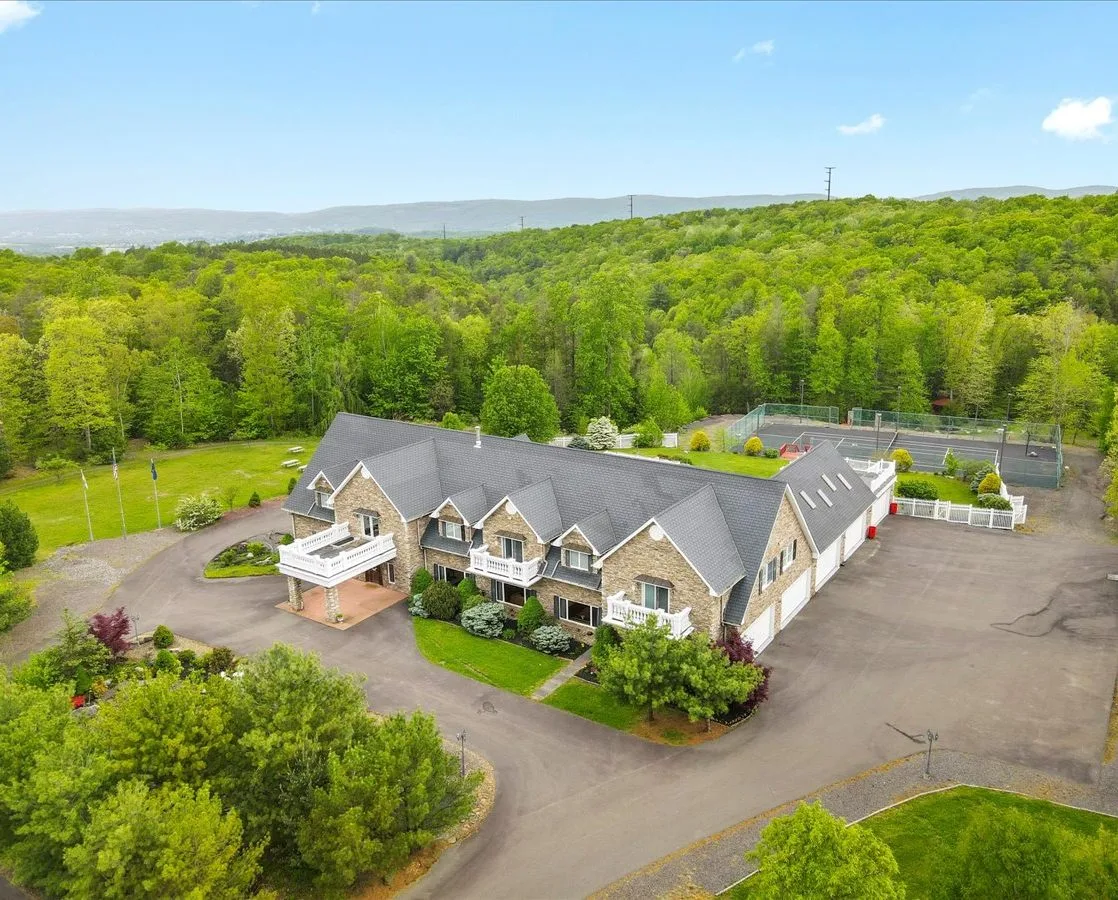 Rental mansions are a grand entertaining space for a Thanksgiving feast, so for this Thanksgiving, travel to the Poconos and book a luxurious mansion for a fun-filled Thanksgiving weekend with family and friends. If you love cooking and are looking for a bigger kitchen to cook dinner for a significant crowd, then this is where you want to spend your Thanksgiving. These beautiful rental vacation homes are located all around the Poconos and offer a gourmet kitchen, lots of space, ovens, and luxurious bedrooms, along with amenities like Movie Theaters, indoor games, hot tubs, and tennis court, etc.
Most mansions also offer swimming pools, gardens, seating areas, and much more. In general, the Poconos is a center of major outdoor activities and shopping, so you can also enjoy scenic rides on the Lehigh Gorge Scenic Railway or go shopping and find some souvenirs from the Pocono Bazaar. Click here to view mansion listing page.
Farm House: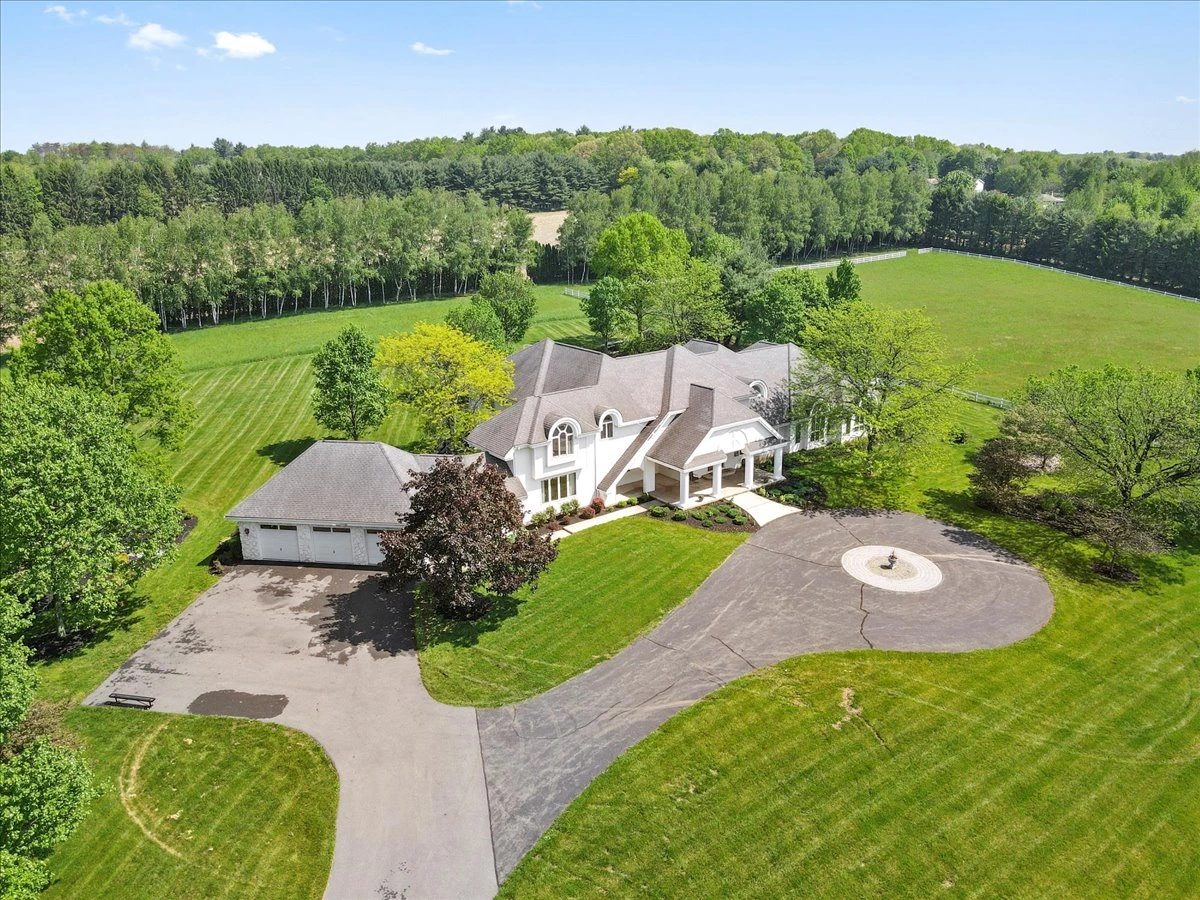 Nestled in the greens of the Poconos, a rental farmhouse offers another great way to celebrate Thanksgiving in the Poconos. The farmhouse generally features large barns, free of air pollution, and a spacious seating area with a fire pit ideal for a large group of family and friends with a customized dinner set up is nothing less than the taste of luxury amidst nature. Luxurious bedrooms, an open kitchen with all necessary amenities, and a nearby dining table to make things easier for your Thanksgiving meal preparation.
Preparing Thanksgiving meals takes hours, and if you don't want to invest time and want to skip the phase, then that too is covered here in the Poconos; there are plenty of places that prepare delicious Thanksgiving meals, so you can enjoy your Thanksgiving in the Poconos stress-free.
Now that you have planned your Thanksgiving weekend in the Poconos don't forget to check in to Holidaykeepers, which offers luxurious stays ranging from Villas, Cottages, Cabins, Lakefront houses, farmhouses, and many more with unparalleled amenities and everything in between to make your weekend getaway special. Click here to view farmhouse listing page.
Villa: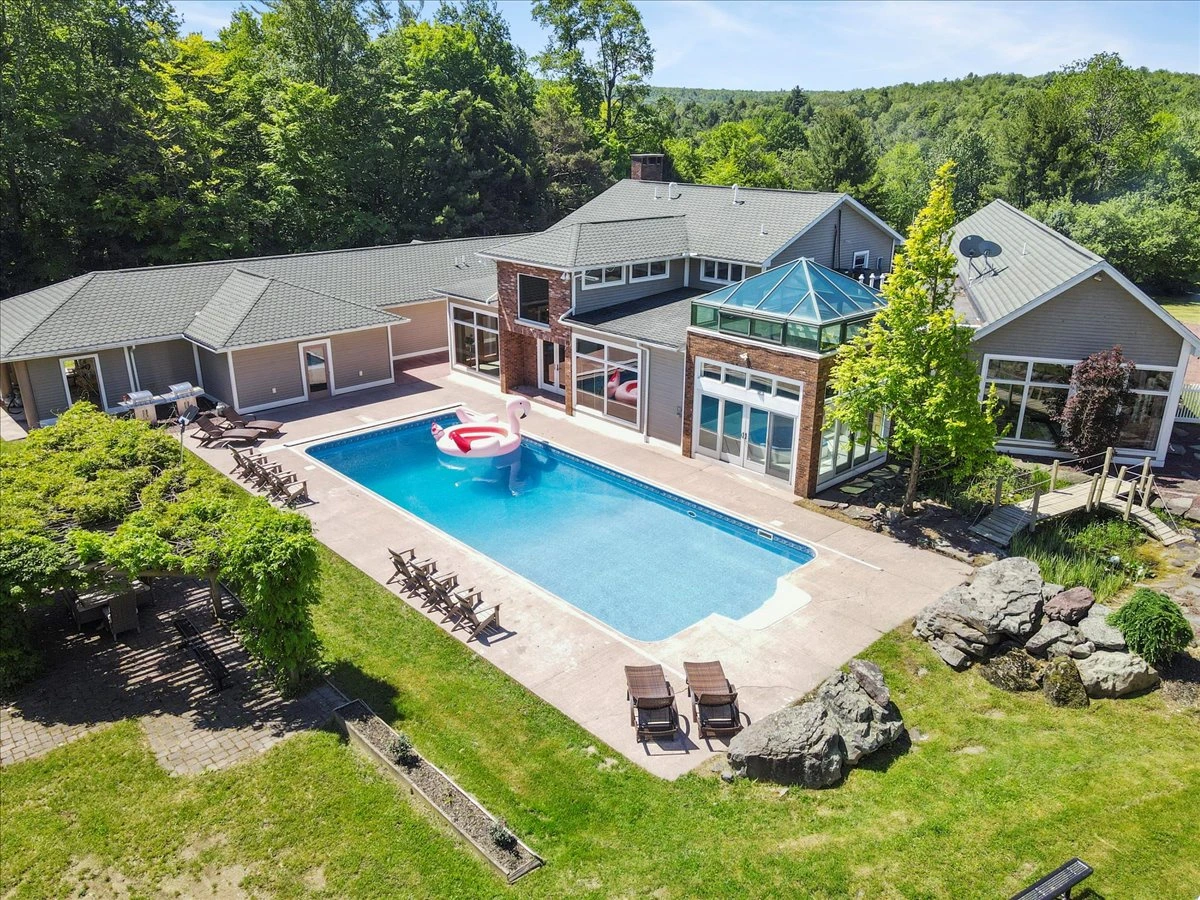 Thanksgiving is an auspicious moment to bring family and friends together in gratitude, and being in a wonderful place surrounded by nature is magical, and this calls for special settings. This is where the rental villas of the Poconos inspire the visitors. These villas are fully furnished with a modern common area, state-of-the-art kitchen appliances, a lounge, and a patio that can accommodate large groups of people. Many rental villas are near famous attractions, so you can spare some time and enjoy these marvels. In addition, being near a bike and hike trail means taking the whole family for a leisurely walk. Click here to view Villa/Castle listing page.
Lakefront Home:
Thanksgiving can be celebrated indoor or outdoor, and Lakefront vacation rental offers both. The Poconos is scattered with beautiful Lakefront rental homes with all modern amenities to make your Thanksgiving special, and guess what! You don't have to worry about Thanksgiving decorations too. It is a perfect place to enjoy a quiet and peaceful time together, with unobstructed panoramic views of lakes and the stunning mountains of the Poconos.
Cabin:
There's no better way to celebrate Thanksgiving than spending time with your loved ones in beautiful rental cabins. The Poconos offers some of the best rental cabins for a perfect Thanksgiving weekend. The rental cabins of the Poconos come in varying sizes, so selecting one that suits your requirement will not be a difficult choice to make. With a dining area sufficient to support a small to a large group of people, cozy bedrooms, heated floors, and an outside sitting space with a fireplace, these rustic cabins ensure you have quality time with your near and dear ones this Thanksgiving. 
Cottage:
Staying at hotels or resorts is a stressful way to celebrate your Thanksgiving, as hotels are flooded with guests with little to no room for privacy; instead, you can opt for rental cottages, which are usually well-equipped with modern and spacious kitchens to give you a more homely feeling. Most of the cottages offer sitting space outside the deck with a fire pit, so have your cookbook ready with your favorite Thanksgiving dishes you can cook over the fire pit for this perfect day.