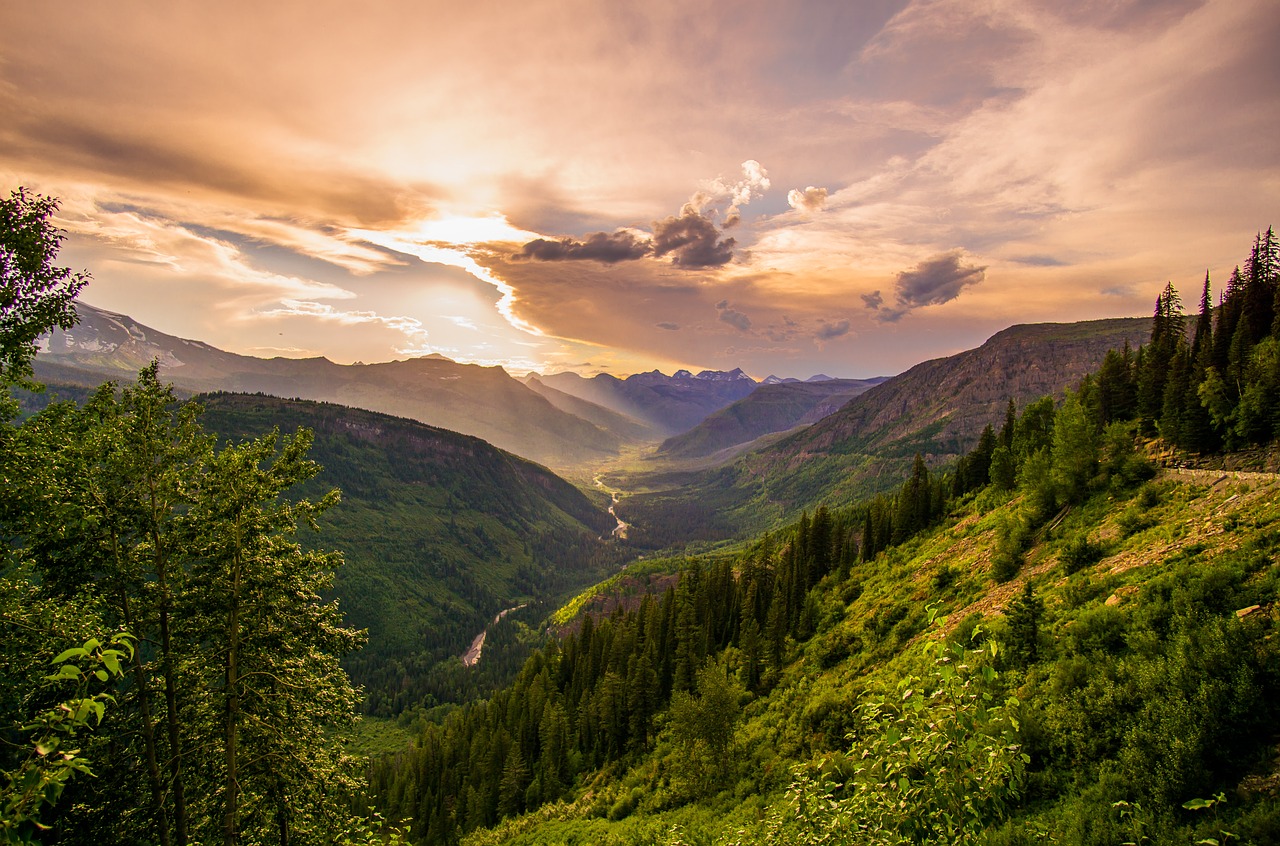 You've had a long week at work, and you deserve a break. But instead of just heading to the beach for the weekend, why not explore some new places? If you're looking for the best weekend getaway from New Jersey, the Pocono Mountains might be just what you need. With plenty of nature trails and outdoor activities, you'll be able to relax and unwind in no time.
And, if you're looking for something a little more exciting, why not check out Hershey? This town is famous for its chocolate factory and amusement park, both of which are perfect for a weekend getaway. 
If art, food, and culture are your thing then you can consider Atlantic Highlands or Albany. Both of these towns offer a variety of restaurants and cultural attractions, and Albany is also home to the state's capital.
And last but not least, Harrisburg is perfect for those who want to experience Pennsylvania's history. This city is home to several museums and historical sites, making it the perfect place to learn about America's past. With that out of the way, we give you the best weekend getaways from nj.
Pocono Mountains, Pennsylvania
If you're looking for quick getaways from nj, maybe explore a beautiful and serene weekend getaway, the Pocono Mountains in Pennsylvania should be at the top of your list. With its rolling hills, pristine lakes, and stunning forests, this region is a nature lover's paradise. And if that's not enough, there are also plenty of activities to keep you busy, from hiking and fishing to skiing and golfing.
So why not pack your bags and head to the Pocono Mountains this weekend?
If you're looking for a place to go on a quick weekend getaway, Hershey, Pennsylvania is a great option. Just a few hours away from New Jersey, Hershey is home to Hersheypark, a theme park with rides and attractions for all ages, as well as Hershey Gardens, an impressive botanical garden with beautiful gardens and trails.
There's also plenty to do in the town of Hershey itself. You can explore the chocolate factory, check out the museum, or enjoy a meal at one of the many restaurants. And if you're there in the winter, be sure to visit Hershey Park, where a light show transforms the theme park into a winter wonderland.
Atlantic Highlands, New Jersey
Atlantic Highlands is a quick getaway from NJ. Just a two-hour drive from New Jersey, this charming town is located on the coast and is home to some of the best seafood in the area.
In addition to its delicious food, Atlantic Highlands also offers plenty of activities for visitors. You can go for a walk or hike in the park, visit the local wineries, or take a boat tour of the bay. And don't forget to check out the shops and restaurants in downtown Atlantic Highlands—you're sure to find something to your taste.
If you're looking for weekend getaways in NJ for a couple's stay, consider Albany, New York. It's just a four-hour drive from New Jersey and offers amazing attractions like the Empire State Plaza, the State Capitol building, extensive hiking trails, and cozy cabins to rent.
Albany is also known for its vibrant nightlife, so you can enjoy live music venues, unique restaurants, and craft breweries. You could even take in some history with a visit to the USS Slater—the last floating World War II destroyer escort in the U.S., located on the Hudson River.
Nature lovers should also make sure to check out John Boyd Thacher State Park and Thompson's Lake State Park for outdoor activities like swimming, fishing, and birdwatching.
Harrisburg is a great option for a weekend getaway. Located about 2 hours from New Jersey, it's a bustling city with plenty of things to do. Visit the State Capitol and explore the historic buildings or wander around downtown, where you'll find some of the best restaurants, pubs, and boutiques in the region.
If you want to experience some outdoor activities, hit up Wildwood Park with its stunning flowers and trees, or take in some beautiful riverfront views. There's also City Island, featuring amusement park rides and carnival games that'll keep family members entertained all day long. And after the sun sets, you can experience the city's nightlife at bars and live music venues.
No matter what your plans are in Harrisburg, it's sure to be an enjoyable weekend away from Jersey!
Weekend Getaway Tips for Planning the Perfect Trip From NJ
Whether you're looking for romantic weekend getaways in NJ, an adventure with friends, or just some much-needed R&R – these destinations are sure to fit the bill! With so many wonderful places to visit, you'll be able to find just the right spot to enjoy cheap weekend getaways in New Jersey . Here are some tips for planning the perfect trip from NJ: 
Start by researching destination options—look for places that are within a few hours' drive from the NJ area. The Pocono Mountains, Hershey Park (PA), Atlantic Highlands (NJ), Albany (NY) and Harrisburg (PA) are some great choices.

Make sure that you book your hotel in advance to ensure you have a guaranteed room when you arrive.

Check out any special offers during your stay—like spa packages or discounts on transportation services in the area.

Create a packing list ahead of time and make sure to bring all the necessary items you may need – like sunscreen or insect repellent – so that you can enjoy your stay worry-free.

Map out your route before heading out – this way, you'll be able to maximize your time and make sure not to miss out on any attractions along the way!
If you're looking for a quick weekend getaway or a longer retreat, New Jersey has plenty of destinations to offer. With mountains, lakes, and beaches all within a short drive, you're sure to find the perfect spot to relax and recharge.
FAQs
What are some outdoor activities that I can do on a weekend getaway from New Jersey?
There are plenty of outdoor activities to enjoy on a weekend getaway from New Jersey, such as hiking, biking, skiing, snowboarding, swimming, boating, fishing, and golfing.

What are some romantic weekend getaway destinations from New Jersey?
Some romantic weekend getaway destinations from New Jersey include Cape May, NJ, the Pocono Mountains, PA, Newport, RI, and the Finger Lakes Region, NY.
What are some family-friendly weekend getaway destinations from New Jersey?
Some family-friendly weekend getaway destinations from New Jersey include Hershey, PA, the Adirondack Mountains in NY, Lake George, NY, and Mystic, CT.
How far in advance should I book my weekend getaway from New Jersey?
It is recommended to book your weekend getaway from New Jersey at least a few weeks in advance, especially during peak travel seasons.
What is the best time of year to take a weekend getaway from New Jersey?
The best time of year to take a weekend getaway from New Jersey depends on your preferences and the destination you choose. Generally, the summer and fall are popular times to travel, while the winter can be ideal for skiing and snowboarding.
What transportation options are available for weekend getaways from New Jersey?
Transportation options for weekend getaways from New Jersey include driving, taking a bus or train, or flying to your destination.