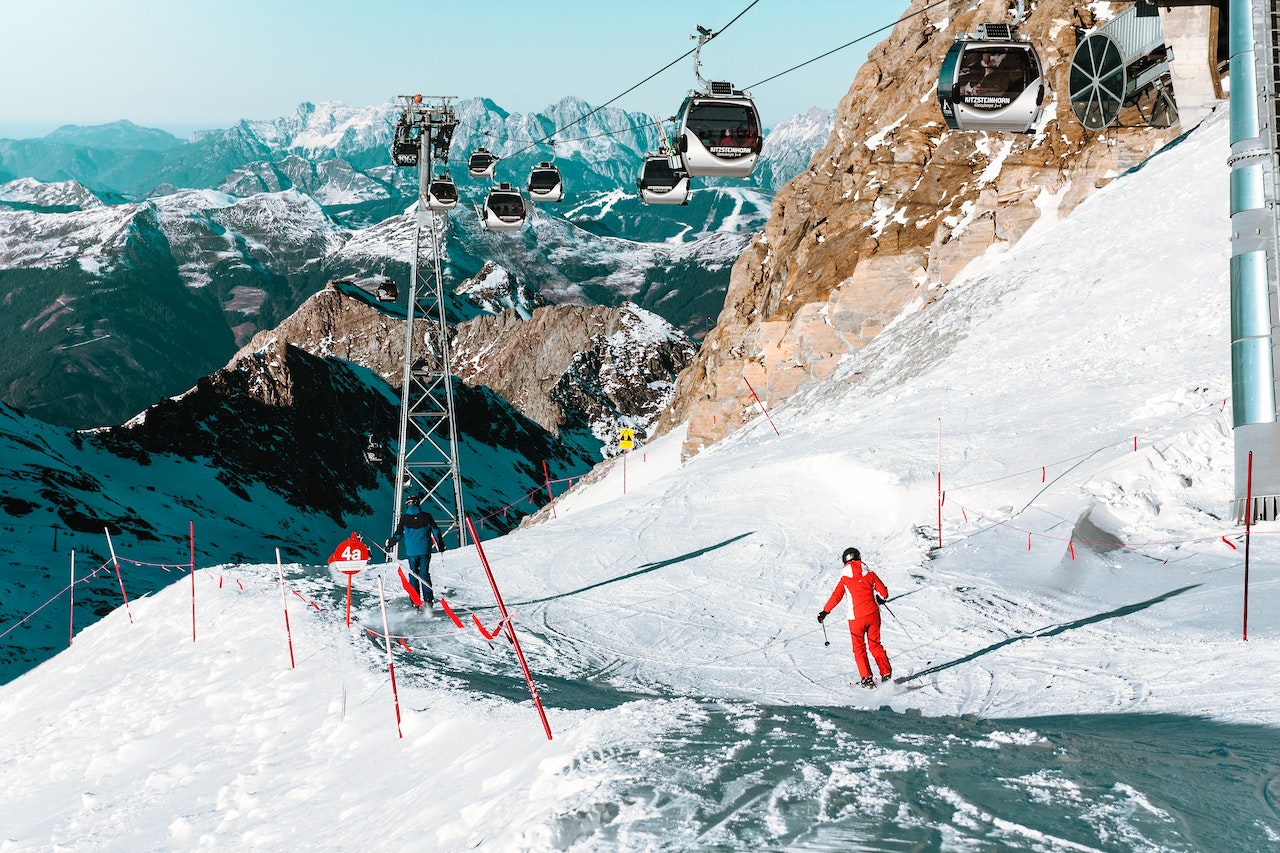 Skiing isn't exactly a sport for budget, but it has people flocking from different corners of the States to trailblaze through the icy terrain. Multiple ways can help you have a great time without bleeding your pockets. In addition, you'll have many opportunities to reduce your finances when you've reached the venue. So read up; this will help you save a fortune in a day's work. 
This blog will take you through ways you can save up to help you afford the vacation of sliding through the frozen peaks of every winter wonderland. So buckle up before you start shredding. Here are some tips to remember before you begin your skiing vacation duty free. Follow them to begin your holiday season.  
Pre-booking your passes helps you cut down on expenses that cost you an arm and a limb. Once skiing season begins, you can say goodbye to passes that'll help you afford accommodation and skiing gear together. With an abundance of people flocking in, the choices are very stringent. Booking in advance enables you to avoid hassle when enjoying your vacation. You get to enjoy the snow in all its glory. 
Work out your whole schedule for the vacation. The amount of time you spend in each place will determine your money at the end of the day. Planning out every aspect of the trip with precision will help you get the whole experience without spending an extra penny on unnecessary costs. The fares may change with the time of the day, so try to fit your schedule that benefits your wallet. 
Avoid Holidays and Peak Times: 
Another great way to blow your finances is to pick your vacation during holidays and peak times of winter. Not only does this support your finances, but you also get the whole skiing experience with exclusive coaching. With many people around, you have crowds taking up the ice trails, which puts you at risk, and the instructors have divided attention to supervising multiple people. This gives you very little chance to explore most of your skiing holiday
Popular Resorts are a NO GO: 
Popular resorts are notorious for charging you extra during peak seasons. They utilize their reputation to justify the price and quality of their abode. Instead, you can have the same experience by opting for a less-known destination that offers the same rate for a lower price. This is one of the best opportunities you'll get when saving for your trip to the tundras. Your expenditures are also reduced when using ski lifts and renting out skiing gear. 
Traveling in Large Groups Saves a Ton! : 
Traveling in large groups is a no-brainer when it comes to cutting costs. The cost of accommodation can be significantly reduced. Multiple resorts offer plenty of discounts for large groups, making it easier to hold on to your finances. This also allows others to pitch into any extra costs that can't cut it. The overall exploration and journeying fee costs much less than traveling in a smaller crowd that hardly comes with any discounts or offers. 
Don't Afford Luxuries you Can't : 
Saving extra dollars for basic things helps you save up for most of your trip. Having one less cup of joe and other expenses that don't count as essentials will help you make do with your vacation. Shopping for accessories and splurging on food also restricts your vacation. You can also save up on meals by cooking them indoors, rather than spending lavishly on food that only fills your palate. So buying snacks to feast on your cravings, bring them from your home to cut back on the costs. This is a great way to save because money doesn't usually become a concern while spending it on food. With this in mind, you no longer walk your budget on a tightrope. 
These are some, if not the best, ways to go skiing on a budget. By working out all these variables, you can have a wonderful time in the snowy mountains as much as you'd like. Remember, planning all the expenditures for the trip makes the experience a thrill, rather than reaching out your wallet thinking you're short of a penny.