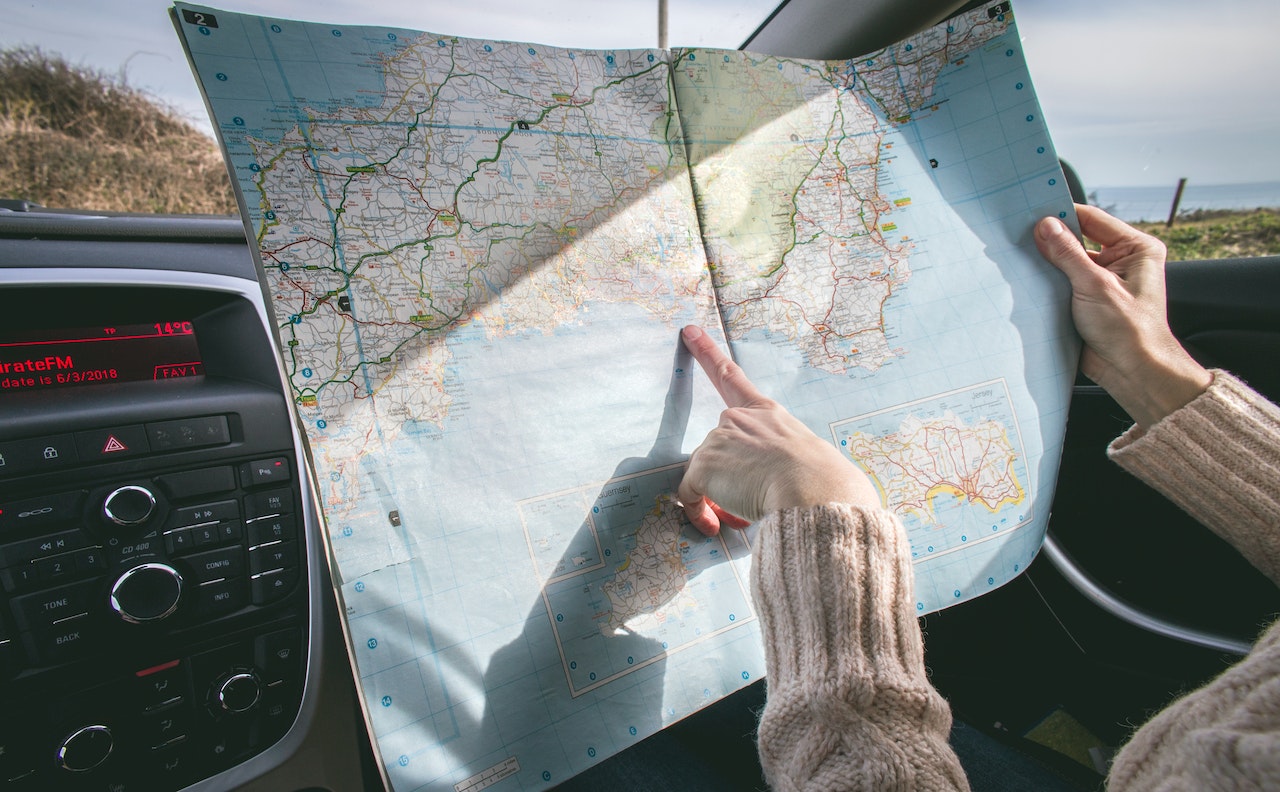 Short breaks are an easy way out of your mundane days in the city. Spent on the usual engagement of tiresome living, a quick break will treat you to a refreshed vibe you've been missing out on. New Jersey is close to many destinations that you can cover in a day. You can hit multiple detours on your way to your destination or while you're on the way back. 
Here's a list of destinations to hit if you're in the mood for a short detour from daily living.  
1. New Hope, Pennsylvania
Nested in Bucks County, New Hope is situated towards the North of Philadelphia. The place is raining with all kinds of unique venues to uphold your holiday in the best moments. In convergence with the Aquetong Creek and the west bank of the Delaware River, your sight is blessed with scenic views that can brim your days up with the holiday spirit.
New Hope is enticed with attractions from every sliver of holiday getaways. Boldened by its feat for unique shopping experiences, New Hope brings you timeless collections of fashion and antiques, making you break away with an air of vintage living. 
If shopping's a thrill you've enjoyed to your heart's vow, you can soak in the natural essence of New Hope's foliage. Well known for its native plant life, these natural reserves catch your sites with the most stunning colors of blooming plant life and how different birds, insects, mammals, and aquatic life share a symbiotic coexistence.
Here are some recreations that you'll love!
Bowman's Hill Wildflower Preserve t

o take in nature's allure 

New Hope Railroad

to enjoy the blossoms of fall

Bucks County Children's Museum

for all your little adventurers

Ghost Tours of New Hope

for every spooky stories you'll love
Best time to Visit:
Fall and Winter are the best seasons to visit New Hope.
Length of the Journey: 
1 hr 11 min (47.9 mi) via I-195 W and NJ-29 N
2. National Harbor, Maryland
National harbor brings you the holiday experience that every vacation ought to bring for your getaway. Sided with exceptional sights every step of the way, your day is paved to an amazing start with all the adventures and sights that your eyes are set on. 
Your holiday opens up to commandeering a pirate ship, dancing off to a music festival, cheers of amusement parks, and varieties of cuisines to dive in; National Harbor offers you an exclusive range of attractions, making it your go-to paradise.
The harbor becomes a stunning view during night time, the streets bustle with crowds on festival nights, game bars host your favorite games, Muse PaintBar for making your artistic creations come alive or a relaxing spa break to rejuvenate you from squaring off on all your holiday ideas. 
Presenting New Harbor's exclusive/ 
Here's an exclusive New Harbor Experience
Potomac River

to catch sunsets from a dream

Tanger Outlets

for the Shopaholics

Movies on the Potomac

to capture the cinephile in you

Urban Pirates

to ride your sails through the seven seas
Best time to Visit: 
June and Mid August to early October
Length of the Journey: 
3 hr 33 min (203.7 mi) via I-95 S
3. Fire Island, New York
Fire Island brings you the joyful delight of nature's beautiful landscapes in a single spot to pack your weekend into. Home to a lot of stunning beaches and natural vegetation, you enjoy your retreat in the calm air of nature's embrace. Natural landscapes meet stunning architecture on this island. 
The island harbors an opposing architecture of coastal and towny life, creating a harmonious interaction that sets it unique from other customary vacation trips. Known for its gorgeous beaches, the destination also sets you up for the nightlife as the shoreline sets in the dusk. 
Hotspots in Fire Island
The Sunken Forest

– Nature's Treasure of Paradise

Fire Island Lighthouse –

Night-lights for the timeless skies

Sailor's Heaven –

Every sailor's dream destination

Kismet Beach –

Your favorite shores of sunshine 
Best time to Visit: 
Summer is the best season to be in Fire Island
Length of the Journey:
 3 hr 30 min (134.6 mi) via I-95 N
4. Pocono Mountains, PA
Implore the gem of a holiday destination for your picture perfect holiday, any time of the year in the Pocono Mountains. Stretching for more than 2,400-square, the mountains adorn your everyday view with a majestic view of the mountains, snow sprinkled for a splash of holiday living. 
Cradling an allure of rich foliage, stunning lakes, picturesque summits and mesmerizing waterfalls, Poconos offers you an exclusive holiday experience that rivals even the most pristine getaways. 
Destinations in/around Poconos:
Lake Harmony –

Your Ideal spot for some R&R.

Bushkill –

Paradise of waterfalls awaits you.

Tobyhanna –

Landscapes that reel you in.

Stroudsburg –

Modernity meets historic charm
Best time to Visit: 
January to February (Winter) and June to August (Summer)
Length of the Journey:
2 hr 32 min (146.6 mi) via I-476 N
Be it the ocean blues, sandscapes or festivals in your favorite town, these places are sure to give you a thrill that'll give your vacation getaways the spark they've always missed. Every destination plays a host to bring out your holiday spirit. So what're you waiting for? Make every minute count with destinations that bring you closer.