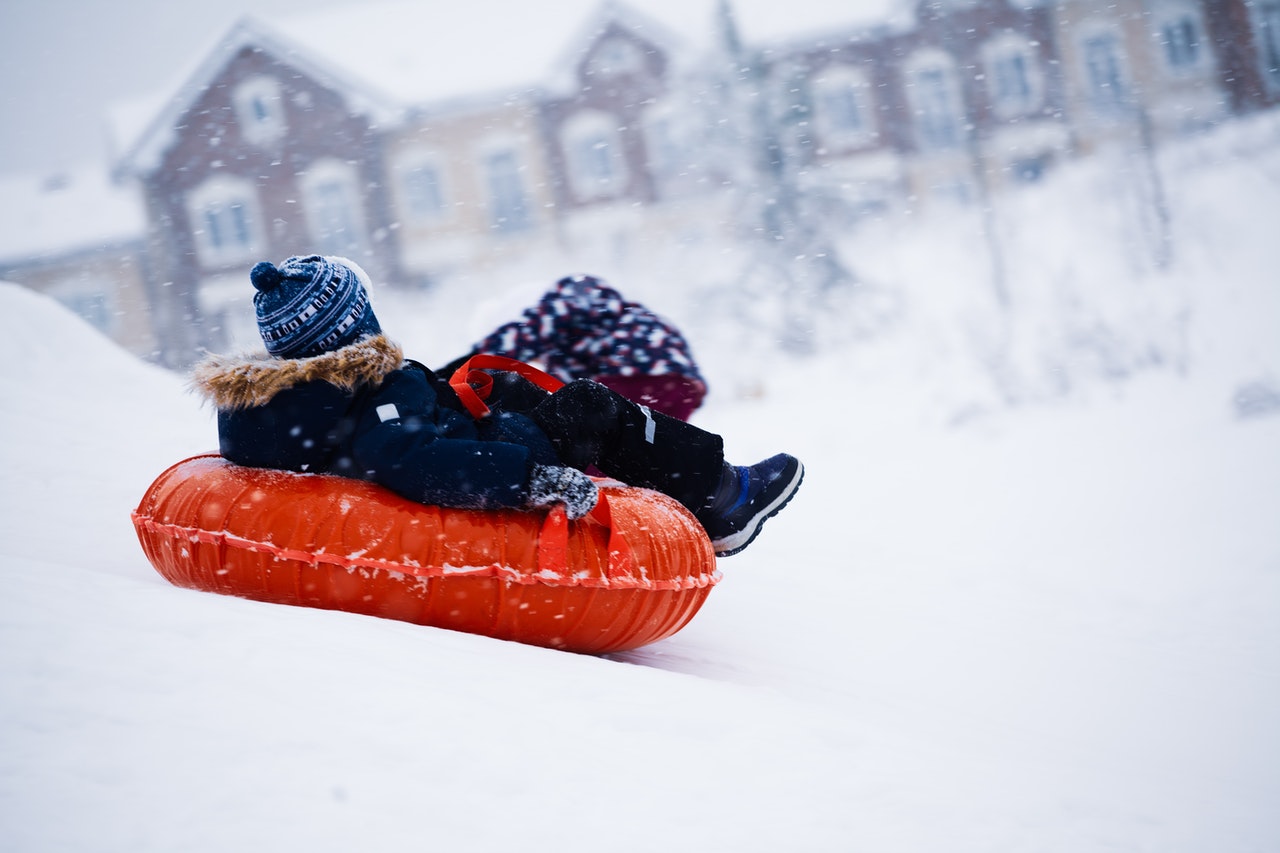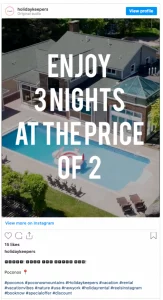 Does life feel better sliding down the slopes? Does awakening the inner child in you feel like an awesome idea?  If yes, there is no better way to experience those feelings than snow tubing in the Pocono mountains.  For your convenience, we are here to provide you with a comprehensive list of the best snow tubing spots in Poconos along with their locations and facilities. So hurry up and buy your poconos snow tubing tickets, before they're all out.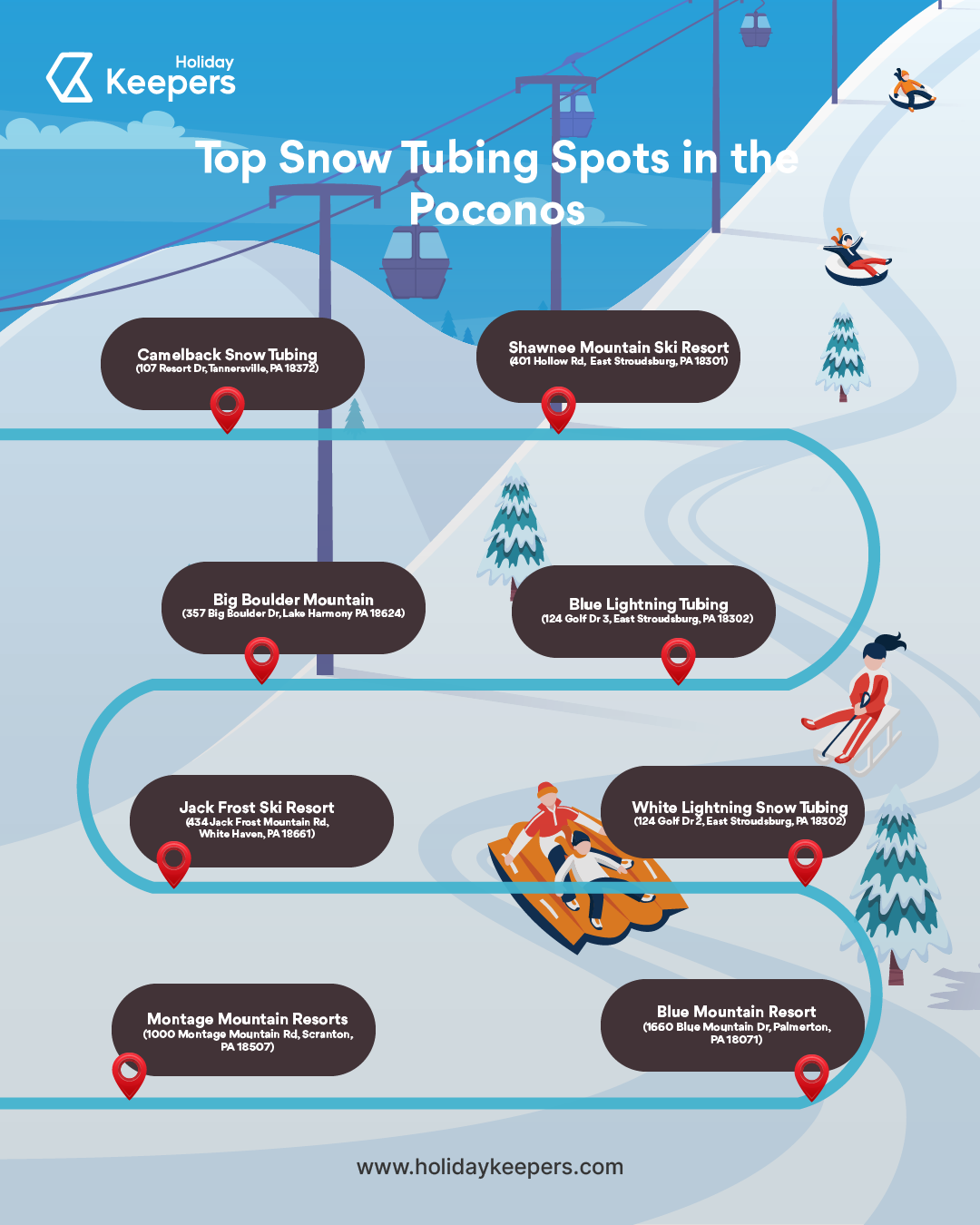 1. Camelback snow tubing (Biggest ski and snow tubing resort)
The adage "life is more beautiful with an extra flavor of adventure" fits rightly in the context of Camelback resort's snow tubing. From simple and easy snow tubing for beginners to late-night galactic snow tubing for the experts and adventure seekers, the place is thrilling for people of every skill level. As the sun goes down, the adventure spirits of many of the snow tubers go up. It is for these souls that galactic snow tubing was introduced in the camelback mountain. The magic carpet will lift you up  to the hill of Camelback mountain literally giving you a feel of adrenaline rush in your veins. Location– 107 resorts, Dr Tannersville, PA, 18372  Facilities- 42 snow tubing lanes, tubes on rent from the resort, restaurants like Trail's End Pub & Grille  
Camelback Mountain snow tubing tickets start from $60 per ticket for two-hour sessions.
 Note- Follow their Covid rules religiously.
2. Shawnee Mountain ski resort (Family resort)
Shawnee Mountain ski resort is your go-to family destination this winter if you love snow tubing or skiing. The resort incorporates single tubes as well as adult and child tandem tubes so that you can support your little ones while they keep their first foot forward. However, your kid should not be less than 4 years old if he or she wants to go snow tubing. Location-401, Hollow Road, East Stroudsburg, PA, 18301, United States Facilities- 23 slopes and trails, Night skiing & 2 terrain parks  Note- The tickets are sold online only at Shawnee Mt.com Get ready with winter wear. It is going to be a cold day!
3. White lightning snow tubing (high speed, smooth slopes)
Snow tubing is love, especially at the White lightning snow tubing. You don't need to worry about the weather as the recreational area is quite famous for making its own snow. Not to forget, the snow tubing season starts in December and ends in late March.  Location- 124, Golf Dr, East Stroudsburg, PA, 18302 Facilities- Availability of lights for night sliding, 5 chutes and a lift to take you on the top Note- Participants should not be less than 4 years of age and at least 40 inches tall 
4. Big Boulder Mountain (top 5 resort)
Not only has the place grabbed a position in the top five parks of the east by Transworld magazine but also been named the most visited spot by the tourists. Talking about snow tubing, the mountain offers two 600 ft conveyor carpets to transfer tubers to the adventurous snow tubing area.   Location- 357, Big Boulder Dr, Lake Harmony, PA, 18624 Facilities- The place offers snow tubing, a ski run area, a cafe, and a  restaurant with a fireplace Note- Snow tubing tickets will be sold online only 
5. Blue lightning tubing (All season tubing)
Whether it is summer, winter or spring, Blue lightning tubing is the only spot that provides a tubing facility all year long. Snow or no snow, the place is pure excitement every season. The session nearly goes on for 1.5 hours on one of the two slides chosen by you. Hence you don't have to stand in a queue or wait long for your turn. Location- 124 Golf Dr #3, East Stroudsburg PA, 18302 Facilities- two 400 ft tubing lanes with the facility of a magic carpet lift, Nearby adventure spots for canoeing and horseback riding all located in Delaware Water Gap
6. Jack Frost ski resort (Single snow tubing)
Unlike Camelback resort and Shawnee mountain ski area, Jack Frost ski resort offers single-rider snow tubing. This is the reason why going with friends or older children is a much better idea. As Jack Frost is Big Boulder's companion, you can lift one ticket and enjoy winter activities in both of these mountains. Location- 434, Jack Frost Mountain Road, White haven, PA, 18661 Facilities- Additional facilities include skiing and snowboarding.  Note- Minimum height of 42 inches is recommended for snow tubing at Jack Frost Ski resort.
7. Blue Mountain resort (Longest & fastest lanes)
No place is as perfect as Blue Mountain if you love snow tubing but are scared of high slopes. The slopes of the Blue Mountain resort, although not very high, are quite fast and sleek. Single tubes for snow tubing alone as well as wide snow tubes for families are available in the resort. However, there is a limitation to a certain number of members sitting in a single-family tube. Location- 1660 Blue Mountain Dr, Palmerton, PA, 18701 Additional Facilities Timing- Thursday (5 pm to 9 pm), Friday, Saturday and Sunday(9 am to 9 pm)
Blue mountain snow tubing tickets start from $8-$25  for kids,and vary between $18-$31 for adults. For senior citizens prices range from $15 to $28.
 Note- All tubers must be at least 36 inches tall. No age and weight requirement. Sessions are of 3 hours. 
8. Montage Mountain resorts(the economical resort)
Each of the resorts mentioned above has its speciality, and so do  the Montage Mountain resorts. The winter spot is famous for providing the best winter activities at least at the prices. According to the visitors,  a family of 4 (2 children and 2 adults) can snow tube and ski all day for a mere $150 to $200.  Location- 1000 Montage Mountain Road, Scranton, PA, 18507 Facilities- 26 trails, 2 terrain parks and 4-hour snow tubing session for $30 only(weekdays)  
 Note- A snow tuber needs to be 42 inches or taller.
9. Skytop Lodge
The adventure center at Skytop Lodge is open to the public and guests alike; however, reservations are required. There are two chutes available with a pull system to take the riders back to the top. So you don't have to worry about tugging your tube back to the hilltop. They offer single and double tubes. This activity is only open to participants of age four and above. This activity starts at $20 per person per session and $10 for the hotel guests.
Location: One Skytop Lodge Road, Skytop, PA 18357
Each session lasts one hour.
Suggestions
A hat, thick socks, gloves, a warm coat and snow pants  are mandatory if you are going  snow tubing.
Avoid scarves as they may get tangled.
Don't forget to keep sunscreen and a pair of goggles
 Choose a snow tubing spot keeping in mind the age of all your family members(kids below age 4 are strictly not allowed to snow tube
Although most snow tubing resorts offer first aid, one should not forget to keep the first box in case any emergency arises. 
Keep your vaccine report handy and follow CoVid protocols of the specific destinations
Vacation rentals
Knowing where to stay is as important as knowing the best outdoor activity spots. Fortunately, Poconos is a land of amazing vacation rentals all located in the most pristine locations. One of these vacation rentals is HolidayKeepers where you will find elegance, comfort and beauty in one frame. Whether you want to stay beside a lake or just want to rent a rustic cottage, HolidayKeepers has ample options to choose from.
FAQ
Camelback Snow tubing resort is the biggest Snow tubing resort in the Poconos.
Blue Mountain resort has the fastest and longest lanes for Snow tubing in the Poconos.
Shawnee Mountain ski resort is located in 401, Hollow Road, East Stroudsburg, PA, 18301, United States
The timings of Blue Mountain ski resort are Thursday (5 pm to 9 pm), Friday, Saturday and Sunday(9 am to 9 pm)
The facilities available at the Montage Mountain resorts are  26 trails, 2 terrain parks and 4-hour snow tubing session for $30 only(weekdays)