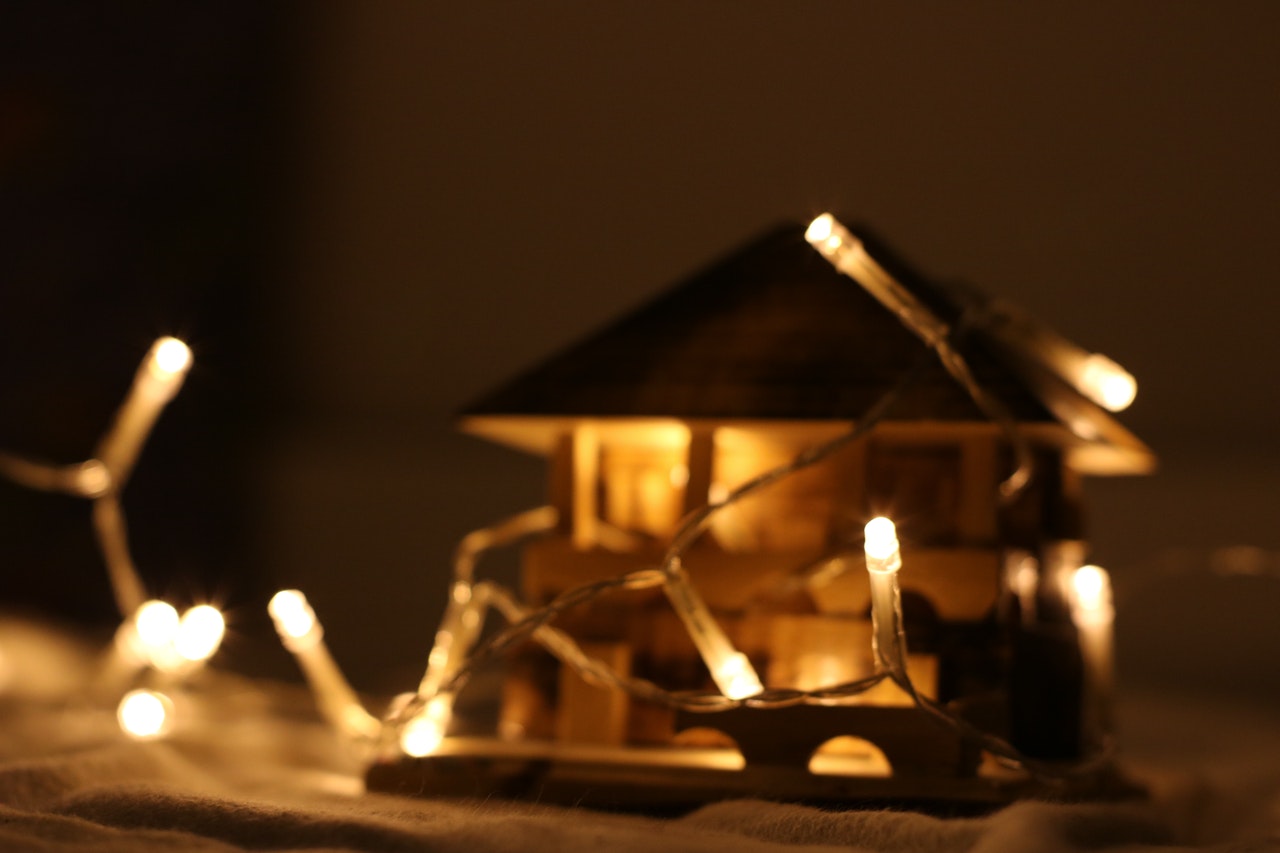 The Christmas season is arguably the most exciting time of the year when people reminiscent Christmas memories. Here in the Poconos, the holiday seasons are a festive time of the year, and this reflects on every street of the Poconos with tree lighting events, week-long celebrations, and the winter fest parade. So, what better place to spend the Christmas holiday than among the beautiful landscape of the Poconos.
Here's the list of some of the best ideas and things to do in the Poconos this Christmas.
Quiet Valley Old Time Christmas
Experience the 18th-century Christmas celebration at Quiet Valley Living Historical Farm with candlelit guided tours. The whole farm will be illuminated with lanterns and luminaries. You can stop by the bonfire and listen to a story or two or get fascinated by Christmas Putz in the Victorian Parlor. You can also witness how the holiday was celebrated in the 19th century, plus you can cast a vote on your favorite decorated tree at Christmas Tree Forest.
Fee: $18 (General), $10 (aged 3-10)
Time: 2:30 PM to 7 PM (The Last tour starts at 7 PM)
Address: Quiet Valley Living Historical Farm, 347 Quiet Valley Rd, Stroudsburg, PA 19360 United States
Event Date: 4-5, 11-12 December
Jim Thorpe (Poconos) 
If you are looking for a Victorian Christmas experience, then Jim Thorpe is a great way to kick start your Christmas holidays.  Nestled in the Poconos, Jim Thorpe is a charming town with Victorian-era style architecture. Jim Thorpe organizes an Old Time Christmas celebration for three weekends of December with family-friendly activities and events. The celebration starts with a Christmas tree lighting ceremony. You can also take your whole family for a Santa train ride or go for a little Christmas shopping with many historic buildings featuring great Shopping centers, restaurants, and gift shops.
Event Date: December Weekends
Other Attractions
      The Mauch Chunk Opera House

      Lehigh Gorge Scenic Railway

      Bear Mountain Butterfly Sanctuary

      Big Creek Vineyard
Hawley Winter fest
Hawley Winter fest is another spectacular event in the Poconos and your Christmas holiday is incomplete without attending Hawley Winter fest. The town is decorated with sparkling lights and filled with traditional Carrols during this week-long fest. Locals and visitors flock to Hawley to witness this great event that also features WinterFest Parade. The town also offers delicious seasonal food, plus you take your family on a horse-drawn carriage ride or WinterFest beer tour is another good option wherein you can taste the local brewery. The whole December month is magical here, and Winter Fest offers a hallmark family experience with plenty of holiday spirit in the streets of Hawley.
Event Date:  3-12 December
Other Attractions
      Annual Cookie Walk

      Sculpted Ice Bar

      Holiday Artisans Fair

      Potting Shed Sale

      Holiday Open House
Honesdale Winter Wonderland
Great way to welcome the start of the Holiday season is by spending some time in Winter Wonderland. Honesdale is the birthplace of the famous classic song "Winter Wonderland." The weekend kicks off with Santa Parade and tree lighting ceremony at Central Park. One of the major attractions here is the Santa Express, where you will be accompanied by the Santa Clause itself on this beautiful train journey. One cool thing about Christmas is shopping, and Honesdale is the most incredible place for shopping because here all the small & charming local shops provide excellent opportunities to buy something special for your special one that too at a significant discount price.
Event Date: 26-27 November
Other Attraction
  Wayne County Historical Society Museum

  Stourbridge Line

  Moka Origins

  Schrute Farm Tours
Shower of Blessing 
At Honesdale, you will be welcomed by the most unique way of charity to raise money for the Wayne County Children's Christmas Bureau. Michael G. Stanton is the hero of the hour of 'Shower of blessing'; he raises money by taking a shower in public at the Fred Miller Pavilion. Once you enter Honesdale, you will see Michael G Stanton showering on the sidewalk to raise money to buy gifts for Children.  He has already completed his 20 (Started in 1992) years of this unique way of fundraising, and the event is a family affair; Michael's family volunteers their time to make the holiday brighter for local Children. Last year he raised $40,000 for needy children during the holiday season.
Koziar's Christmas Village
Koziar's Christmas Village is one of the best Christmas displays in the U.S. and has won several awards. This Christmas wonderland seems like it's straight out of a fairytale when you see it for the first time, coming across the hills and unlit country roads. This grand display consists of more than one-half million Christmas lights and decorations adorning buildings, Barnes, and the landscapes. And, the lake nearby in the night sky makes it even more amazing.  
Koziar's was voted "Best Outdoor Christmas Display in the World" by Display World Magazine in 2016 and "One of the Top Ten Pennsylvania Attractions" by the Pennsylvania Travel Council.  Koziar's Christmas Village is a stunning attraction and a family tradition for the locals to visit during Christmas.
Date – the village is open from the first Saturday in November through the first Sunday in January.
Plan your best Christmas holiday to the gorgeous lands of the Poconos and book your stay with HolidayKeepers, featuring world's best rental vacation homes with elegant amenities.