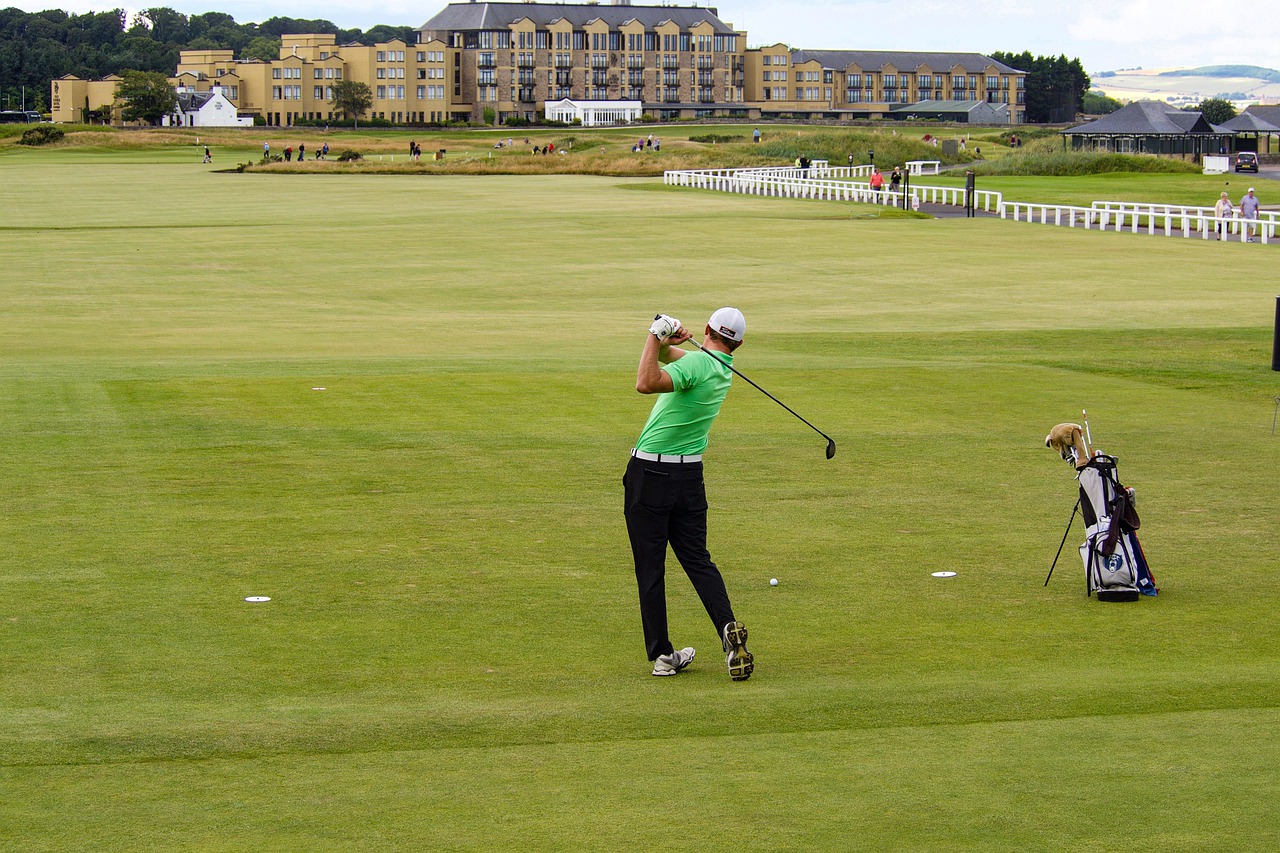 Golfing is a great way to take the edge off, relax and refuel yourself for the day. It is an activity with minimum movement and an open space that helps you reduce fatigue and mental blocks to help you make the best of your day. It also helps reduce your stress and help you unwind after a stressful day at the office or at home with the kids. One of the best things about golfing is that you get to enjoy a beautiful view that stretches far as the eye can see.
If you're in town for the week, here are some places to check out:
Pocono Farms Golf Course: 
Pocono Farms Golf Course offers you an extensive experience in playing golf. This golf course trains you in limiting the number of errors you make in every shot. Tee shots that aren't made properly will have you taking a hit on your score. The fairway is lined through trees and tightly knit to offer you great experience in golfing. You get ample opportunities to launch a birdie near the lake to help you chain your shots perfectly. 
The Pocono Manor offers you two options of golf courses that are championship worthy, located in Monroe County. Greeted by the stretch of the Poconos, Pocono Manor has earned its place in the National Registry of Historic Places. You can play either course or catch some rays on the manicured lawns in between rounds at the inn. The West Course offers a dramatic landscape featuring beautiful views of the surrounding mountains and valleys. The course is known for its numerous bunkers and water hazards that will challenge even the most experienced golfer. By contrast, the East Course provides a more traditional country club setting with tree-lined fairways and a more open feel.
If you're looking for a challenging golf course that will leave you feeling satisfied, look no further than Mt. Airy Golf Club. This beautiful course spawns amidst the beautiful Pocono Mountains, and features a wildly undulating terrain, which makes every shot a new challenge. There are several water hazards as well, which will require careful placement of your tee shots. As you play your way around the course, you'll encounter tight fairways and thick rough that will make every hole a unique challenge. Finally, there are several small ponds that come into play on a few holes, so you'll want to watch where you put your approach shots! 
Split Rock Resort & Golf Club: 
Split Rock Resort & Golf club sprawled up in the west of the Poconos by Lake Harmony. The club is home to 27 holes which has hosted championships and a 18 hole miniature course for the kids to quell their boredom. The resort provides guests with a wide variety of outdoor activities as well as accommodations for skiing, snowboarding, and tubing during the winter months. During the warmer months guests can enjoy swimming, canoeing, hiking, biking, kayaking, golfing, and relaxing at the spa. Topnotch Resort is located in Stowe, Vermont and is minutes away from Stowe Mountain Resort. The activities at Topnotch include horseback riding, golfing, tennis, mountain biking, and much more. 
Jack Frost National Golf Course
If you're looking for a great golf course in the area, look no further than Jack Frost National Golf Course. The course is in great shape and the views are beautiful. The staff is very friendly and attentive, making it a great place to play. The variety of driving range, pitching area and sand trap areas are wonderful. The course and layout has something to offer for every level of golfer. Tee boxes, fairways and greens have always been in great shape. Pace of play has been very enjoyable when playing here. We would definitely recommend this course to others looking for a great round of golf!
Find the right match for every swing
With all these golf courses, the only thing you need to think about is the time and venue to enjoy your stay. Each spouting a different and unique characteristic helps you find the right fit for your game. With all these courses offering more than a traditional experience, you can find out the best fit for the game you enjoy. So what're you waiting for?