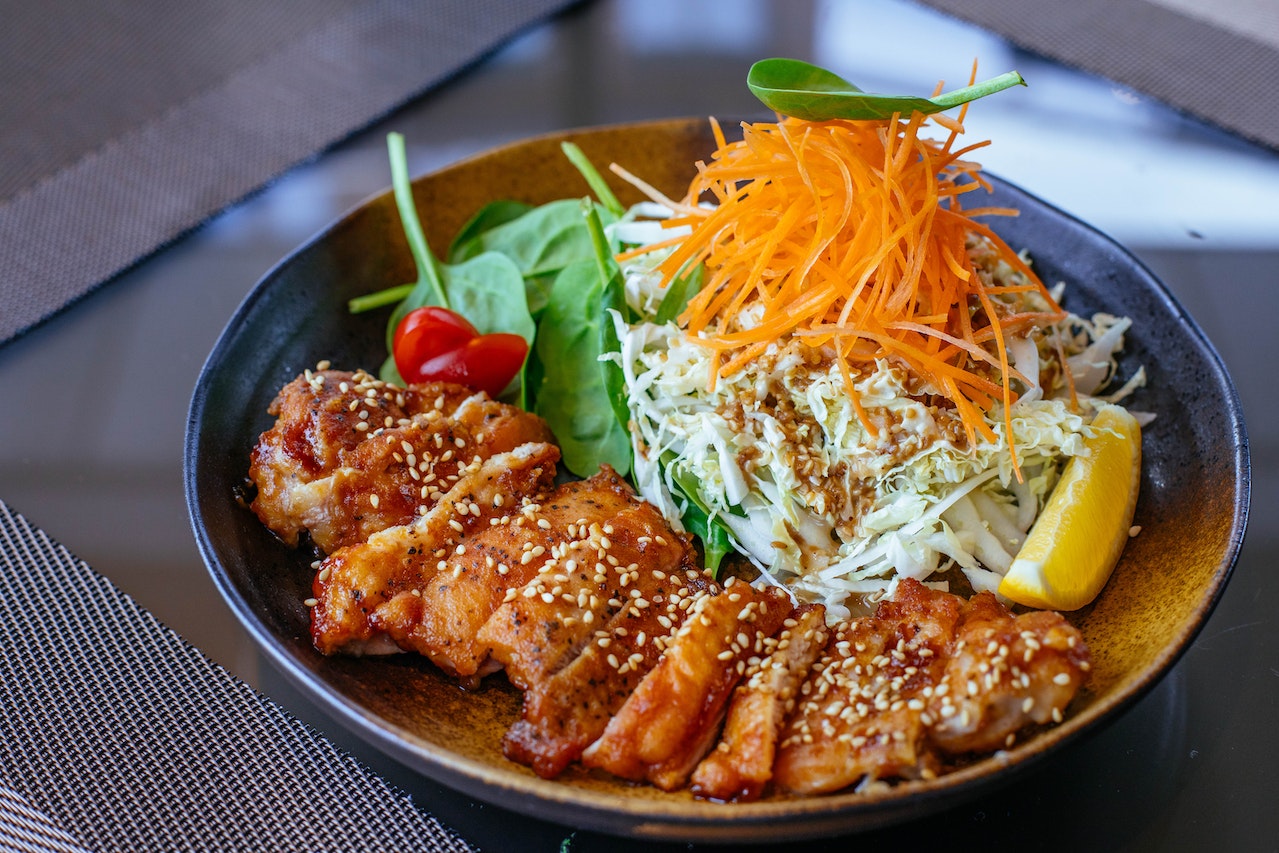 There is absolutely no way to visit Truro and not indulge in the various delicious, love-filled culinary treats the restaurants and cafes offer. Take your palette on a culinary world tour with the perfect fish and chips of Britain, creamy chicken tikka of India, or delicious pho and dumplings of quintessential Asians, Truro Restaurants have them all.
First stop, the British Legacy. Wallow in absolute tasty bites that could not have described Britain any better.
Bustopher Jones
This lofty, attic room and a comprehensive basement are just the perfect garden lounge on a pleasant day. Bustopher Jones is a stylish cafe located in the heart of Truro. Inspired by the splendid local produce and seafood, this Britain-inspired restaurant serves some of the lip-smacking dishes you could want.
Take your Instagram game up by a notch with the Pinterest-y decor and aesthetic of the restaurant. Deriving their inspiration from various international cuisines, there is always something for everyone at Bustopher Jones.
Hubbox
Craving for some good old British food but looking for friendly places for your furry friends as well? Well, your prayers have been answered. Welcome to Hubbox. This pet-friendly restaurant is a remarkable restaurant that draws its inspiration from the flavors of street food.
Hubbox lauds itself for making some of the most scrumptious burgers which are made from Cornish rare breed beef and grown-up hot dogs. Satisfy the craft beer connoisseur in you with some of their extensive collection of chilled beers, ciders, and wines. 
Penrose Kitchen
This award-winning restaurant is one of the prettiest in Truro. Surrounded by lovely gardens and lily ponds, Penrose Kitchen is situated on the outskirts of Truro. This serene place is a pristine place to gorge on the various delicacies the restaurant provides. 
The kitchen lauds itself for deriving the inspiration for the dishes from local and ethically resourced ingredients. The lounge makes for a very cozy ambiance with its aesthetic feel and vibe. 
Relax at Penrose Kitchen with your friends and loved ones as you relax with a drink by the log burner or enjoy a meal al-fresco on the terrace.
Namaste your way the Indian way as you devour some of the best cuisines of the world. Step into the Indian Regality with lip-smacking dishes that will leave you wanting more.
Shanaz
Indians are known for their rich, flavor-filled dishes and appetizers which make everyone fall in love with food all over again. Keeping up this legacy is Shanaz which has been deemed one of Truro's favorite restaurants.
Its authentic dishes are made with such love and warmth that each bite tells you a different story. You can rest assured when you visit Shanaz since there is always something for everyone at this lovely restaurant.
The dishes are made with high-quality ingredients that are locally sourced and ethically produced. They are open every day and offer takeaways as well. You can rely on Shanaz to satisfy every culinary treatment of yours even on the days when you do not feel yourself and want to retreat back to your holiday cottage.
Kathmandu Palace
Want to try a new and supremely underrated cuisine? We have got the quintessentially delicious Nepali cuisine for you. Treat yourself to some authentic Thukpa, momos, or Sel roti and Everest beer at Kathmandu Palace.
Not far from Truro cathedral, this restaurant is a great place for a calm evening out with your loved ones. This is your go-to restaurant if you want something light on your stomach yet packed with flavor. The dishes at Kathmandu Palace promise to be one of the best cuisines you could try which are made with the perfect mix of carefully hand-picked spices that go very well with the evergreen Everest beer.
Craving for some good old dumplings, dimsums, or chop suey? Hop onto the oriental express as we make our way to some good Chinese cuisine.
Yue Restaurant
Get 'Yue' come good Chinese food. Having a lovely menu consisting of authentic dishes, this restaurant is your ultimate Chinese food go-to. Known for their unaltered hospitality over the years with their excellent staff who are amicable and attentive, Yue restaurant gives you the perfect dose of love and warmth you could ask for. They garner in serving authentic Chinese dishes made and served with great care. 
All the vegan freaks out there!
Cornish Vegan
Calling out all the vegans. Make sure you don't miss out on Cornish vegan! If you are craving some good, homemade, vegan food this is your hub. Cornish Vegan is known to serve home-style, vegan comfort food that is pleasing to both vegans and non-vegans
Their ingredients are sourced locally and are also ethically produced which adds more flavor to the food.
You can get your fur baby along as you enjoy their vegan cream teas at their restaurant/ garden. You could also take your order home as they have provisions for that as well.
Bonjour! Let us get your heart saying 'oui-oui' to some delicious French cuisine.
JAKS
Nestled in a stylish Georgian house, JAKS is your unapologetically French restaurant. Its homely atmosphere and good quality menu make it one of the most visited restaurants in Truro. Inspired by French cuisine, chefs here prepare dishes with the freshest of ingredients. 
It absolutely does not matter if you are visiting Truro as a couple or as a group, JAKS is a perfect venue for an evening or a night out. 
So, it is o-fish-ial that you have been seaing around for seafood? Well, make sure you check these out!
Hooked!
This restaurant and bar make sure that it will get you hooked on its dishes. Specializing in serving the freshest seafood straight from the Cornish coast, you can watch as your food gets cooked in an open-plan kitchen. 
Along with serving the freshest food with ingredients sourced locally and ethically produced, they create a variety of dishes right from bread to tapas and ice-creams as well. Make sure you chill at this restaurant as you devour seafood.
Sole Plaice Fish and Chips
Visit the Sole Plaice Fish and Chips for some traditional Cornish seaside food. One of the best places that serves amazing fish and chips, this restaurant is known for other delicious meals as well. 
Their fish is sourced ethically and sustainably along with being individually cooked. Enjoy the real taste of Cornwall with Sole Plaice Fish and Chips.