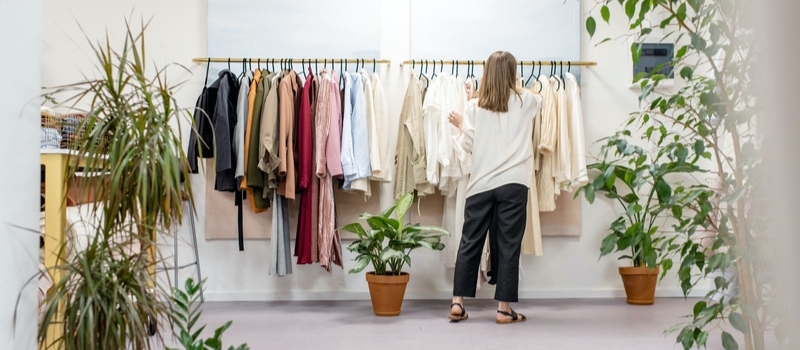 What is a shopping paradise for you? For some, it is tax-free goods while others believe in high labels and branding products. Some are crazy for food, while others just love wearing stylish outfits. The good news is Delaware is a hub of everything you want in a shopping destination. We are listing some of the best shopping destinations in Delaware. Whether you want to go on a shopping spree or just window shopping, these spots are perfect for every shopping desire.
Clothes and accessories
Looking for a tax-free shopping destination? Hola! Christina Mall is your place. Brands like Apple, Microsoft, Michael kors plus and, Cabela are exempted from tax.  Nordstrom, Macy's, JCPenney, and Target are the 4 anchor stores Christina mall has. Additionally, Barnes and Noble as a junior and Cable's and Cinemark theatre add more value to the place.
Address- 132, Christina Mall, Newark, Delaware 19702
Timing- Monday to Saturday( 10 am to 8 pm), Sunday (11 am to 6 pm)
Additional facilities- Besides impressive stores for clothes and accessories, the mall offers a comfortable mothers' lounge for breastfeeding, a spacious parking area, and a food court to dine in.   
Suggestion-  Target and JCPenny's are two very affordable stores for shopping. JCPenney offers clothing, footwear, jewelry, and furniture at a pocket-friendly price. On the other hand, Target is apt for electronic goods, decoration items, and groceries. For branded eyewear like sunglasses, spectacles, and lenses, hop into Oakley's.
Delaware has the most amazing goodwill outlets. If you love vintage clothes, accessories, furniture, and home equipment, then this place surely deserves your time. Either donate your personal belongings for social causes or just buy their unique goods, the spot is perfect for both.
Address– 400 center point Blvd, New Castle, DE, 19720
Timing- Monday to Saturday (9:00 am to 7:00 pm), Sunday (12 to 6 pm)
Boscov's, Old Navy, JCPenny, and Dick's sporting goods are the 4 prominent brands available in Dover mall. It consists of 79 stores and a food court. Visit Dover mall to watch a movie with your friends or indulge in shopping during Christmas time, the place is fit for every occasion
Address- 1365 N, Dupont hwy, Dover, DE, 19901
Timing-  Monday, Tuesday, Wednesday, and Thursdays(10 am to 8 pm), Saturday(10 am to 8 pm), and Sunday (12 to 6 pm)
Rehoboth beach shops for clothes and accessories
South Moon Under
The spot is the first choice among people of Delaware when it comes to shopping on Rehoboth beach. Trendy and comfortable swimwear, outfits, and accessories for men and women are the specialty of the store. The range is a bit on the higher side however the quality of their products is worth it.
Address– 120 Rehoboth Avenue, Rehoboth Beach, DE, 19971
Timing– Monday to Saturday(10 am to 6 pm), Sunday (11 am to 5 pm)
Cleos Rehoboth boutique
Do you love designer clothes, jewelry, and accessories? Cleos' designer tops, dresses, cashmere shawls, and denim outfits will fascinate and make you long for more.  
Address- 247 Rehoboth Avenue, Rehoboth Beach, DE, 19971
Timing- Tuesday and Wednesday (closed), Monday, Thursday, Friday and Saturday(10:30 am to 4:00 pm), Sunday (11 am to 3 pm)
Penny lane mall
Penny lane is a small shopping mall with impressive architecture and few tourist shops. Penny lane, once an alley, was later converted into a cute lane of small shops and gained eminence among the tourists. Whether it is fine wines for parties or  dresses for prom,  Penny lane mall has  praiseworthy shopping items.
Address- 42, Rehoboth Avenue, Rehoboth Beach, DE, 19971
Timing- 7 am to 11 pm (All 7 days a week)
Bakeries and supermarkets
This family-owned eating spot has always been the talk of the town because of its original and custom-made savories. Whether it is plump Blueberry pies or sweet sugared Apple donuts, no place is as fascinating as Delaware's Village and Farm bakery. On top of that, the location of the shop is nothing less than a blessing for adventure seekers. Spots for rafting, biking, canoeing, and hiking are located near the bakery. 
Address- 13 broad street, Delaware water gap, PA 18327
Timing-  7 days a week (8 am to 8 pm)
Specialty- Apple and blueberry pies, strawberry cheesecake tart, turkey, meatball, macaroni, pot pies, macaroni, braided spring bread, easter carrot cake, homemade jams, jellies, egg and cheese sandwiches, turkey breast, and lobster roll.  
Suggestion-   The spot has a really good variety of fresh fruits and vegetables.
The foundation stone of the shop was laid 50 years back when the Newark community decided to serve fresh food to Delaware's residents. Since then the supermarket evolved however never lost sight of its initial intention. Newark natural food is still famous among Delaware's residents for its high-quality food content.
Address- 209, Newark shopping center, 230 E Main street, Newark, DE, 19711 
Timing- 8 am to 8 pm(Monday to Saturday), Sunday (9 am to 7 pm)
Specialty- Fresh organic fruits and vegetables, vitamins, vegan and gluten-free items, and cafe 67( breakfast, lunch, and snacks)
Suggestion- Visit Cafe 67 for fresh and organic food items. The cafe is located inside Newark natural foods. Taste their Smoothies, ice tea, cold coffee, quesadillas, lattes, espresso, and sandwiches for some mind-boggling snacking experience.
Cafe 67(timing)– Breakfast (till 1 pm). Lunch (till 3 pm) and snacks (till 6 pm)
Rehoboth beach farmers market
Freshly cooked food, baked goods, nonveg, and seafood delicacies are the main attractions of this place. Performance by the top artists is nothing less than a boon for the fun shoppers. For example, this year on the 6th of July, top-notch performers Jazz and Blue along with Bruce and Anthony will be entertaining the crowd with their musical talent. 
Address- 3 Grove St, Rehoboth Beach, DE
Timing- 10 am to 2 pm(open only on Tuesdays) 
Shopping demands patience and time. One cannot explore a shopping destination in a day. Hence, if you are looking for a staying place in and around Delaware, Holiday keepers can be one of the best options for you. Their mesmerising vacation rentals in the form of cabins, mansions, and villas are a dream come true for shopping enthusiasts.