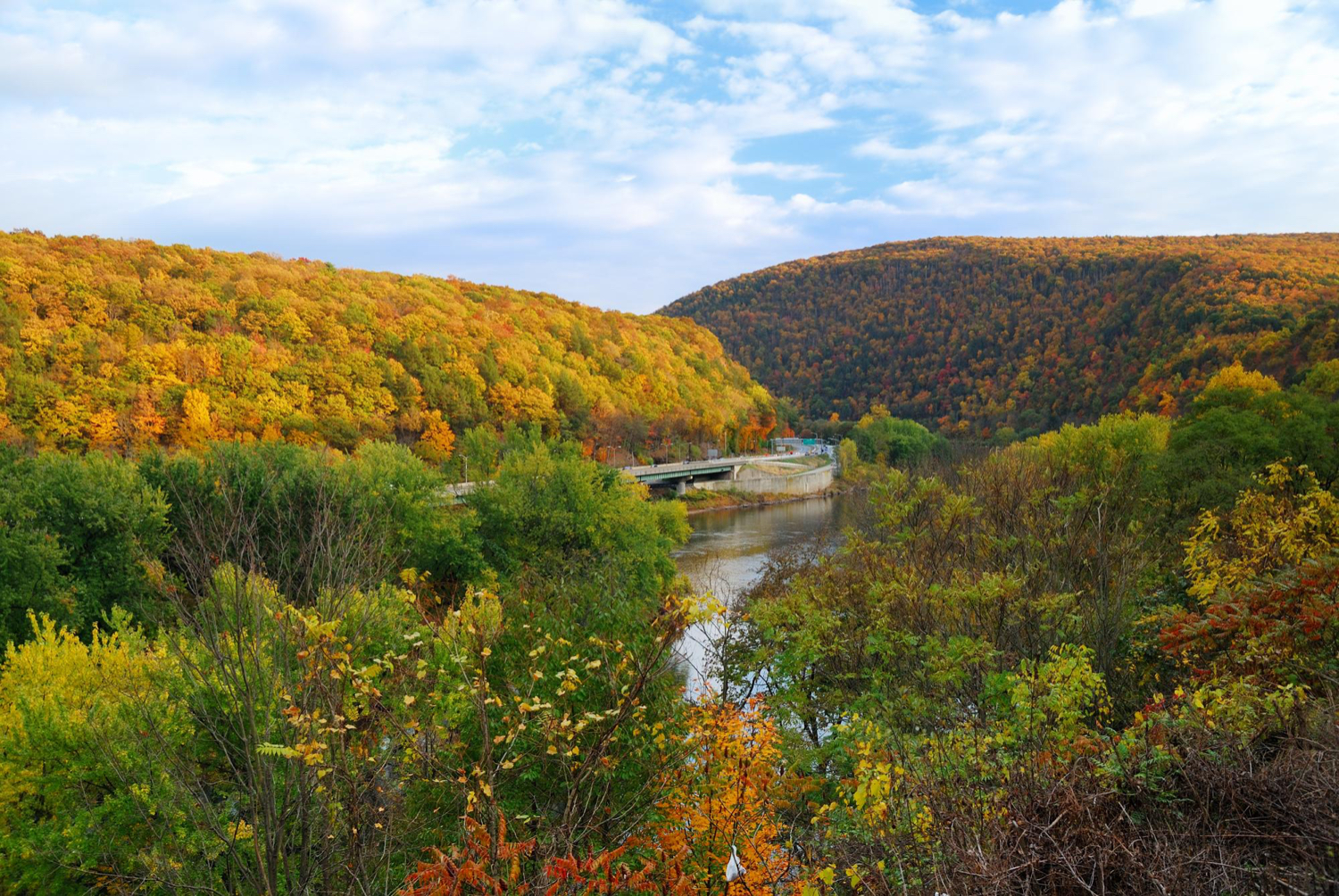 One of the top reasons to visit the Poconos during September is to witness the stunning fall foliage. The leaves start turning in mid-September and attract leaf peepers from both far and near. And across the Poconos, several events are organized at different locations in the month of September.
Continue reading to know the best September vacation destination in the Poconos.
StroudFest (Stroudsburg)
This annual community festival will be held in Downtown Stroudsburg on Labor day weekend (3rd Sept.), from 11 am to 6 pm, with free admission and parking. With over 200 vendors offering delicious and refreshing snacks and savories, streets are filled with live music and excellent shopping options with great discounts. This one-day event is entertaining for both kids and adults. So, Visit Stroudsburg and enjoy the festivities.
Date: 3 September 2022

Time: 11 am- 6 pm

Day: Saturday

Location: The Sherman Theater, Stroudsburg
Irish American Fest (Stroudsburg)
Poconos Irish- American will be back on September 10, 2022, in Courthouse Square, Stroudsburg, at 11:30 am, with amazing programs to celebrate Irish-American heritage and will commemorate the 9/11 victims and veterans. The streets will be filled with food, beer, and vine Vendors, celebrity dunk tanks, lots of music, and family fun. So, save the dates and don't forget to visit Stroudsburg.
Date: 10 September 2022

Time: 11:30 am

Day: Saturday

Location: Courthouse Square, 600 main street Stroudsburg
September Fest (Milford)
Get welcomed by yet another borough-wide music festival at Milford in September, where the local music artist keeps the spirit of music going on. Experience this excellent autumn edition of pure music, art, and culture family. The event will start on the 24th of September from 11 am to 8 pm.
Date: 24 September 2022

Time: 11 am – 8 Pm

Day: Saturday

Location: Milford, Borough, PA
Night Lights (Pocono Raceway, Long Pond)
Don't forget to add Night Lights to your bucket list item. This is an event you never want to miss out on and will remember forever. Come with your family and friends and release those decorated floating lanterns into the dark night of the Poconos sky. It's a two-day event celebrating on the 17th and 18th of September, so bring your camp chair and some snacks to munch and gaze upon the magical night sky of the Poconos.
Date: 17 &18 September 2022

Time: An hour after Sunset

Day: Saturday, Sunday

Location:

1234 Long Pond Rd, Long Pond, PA 18334
Art & Craft Fair in Bingham Park (Hawley)
Load your car and drive to Bingham Park for an unforgettable shopping experience. Hosted by Northern Pocono Chamber's Art & Craft Fair, the fair features close to 100 vendors with handcrafted merchandise, baked goods, clothes, art, and many more. The Fair starts at 9 am till 4 pm on 10th September 2022, and the good thing is there's no admission fee plus full-on entertainment for kids and adults alike.
Date: 10 September 2022

Time: 9 am- 4 pm

Day: Saturday

Location: Main Ave, Route 6 Hawley, PA 18428
Poconos Latin Fest (East Stroudsburg)
Pocono Latin Fest is a wonderful event to promote awareness of the Latin Community. The fest offers rides and live performances throughout the day for the visitors to enjoy, learn, and share cultural values. The fest also provides an opportunity to experience the flavors of Latin America. The event will kick start on 25 September 2022 from 12 – 7 pm at East Stroudsburg University. Admission is free.
Date: 25 September 2022

Time: 9 am- 4 pm

Day: Sunday

Location:

200 Prospect St, East Stroudsburg, PA 18301-2949
Pick Up Poconos Day 
Pick up Poconos day is a volunteering event to make the beautiful Poconos litter free. Sign up for great service and help the communities to keep the place green and clean. The service will start on 24 September 2022, and the registration will be open till the 12 of September.
Date: 24 September 2022

Time: 9:30 am- 12:30 pm

Day: Saturday

Location:

At multiple places in the Poconos
Pocono Garlic and Harvest Festival (East Stroudsburg)
Celebrate the arrival of the Pocono garlic harvest festival. The first weekend of September (3rd & 4th) month is full of the goodness of garlic, so take your family to Shawnee Mountain Ski Area in East Stroudsburg and get your hands on some of the famous garlic savories. Over 60 food and craft vendors will showcase various items made of garlic, such as garlic vinegar, garlic ice cream, etc. You can also participate in the annual garlic eating contest. The event also showcases some local music talent and plenty of kid activities. 
Date: 3 & 4 September 2022

Time: 10 am- 6 pm

Day: Saturday, Sunday

Location: 401 Hollow Rd. East Stroudsburg, PA 18301
A place to Stay in Poconos
Pack your bag, get into the car and enjoy the beautiful month of September in the Poconos. Spend your days experiencing these great events and book your vacation home at HolidayKeepers for a luxurious and cozy stay. HolidayKeepers offers a great range of premium stays to select from with top-class accommodations.