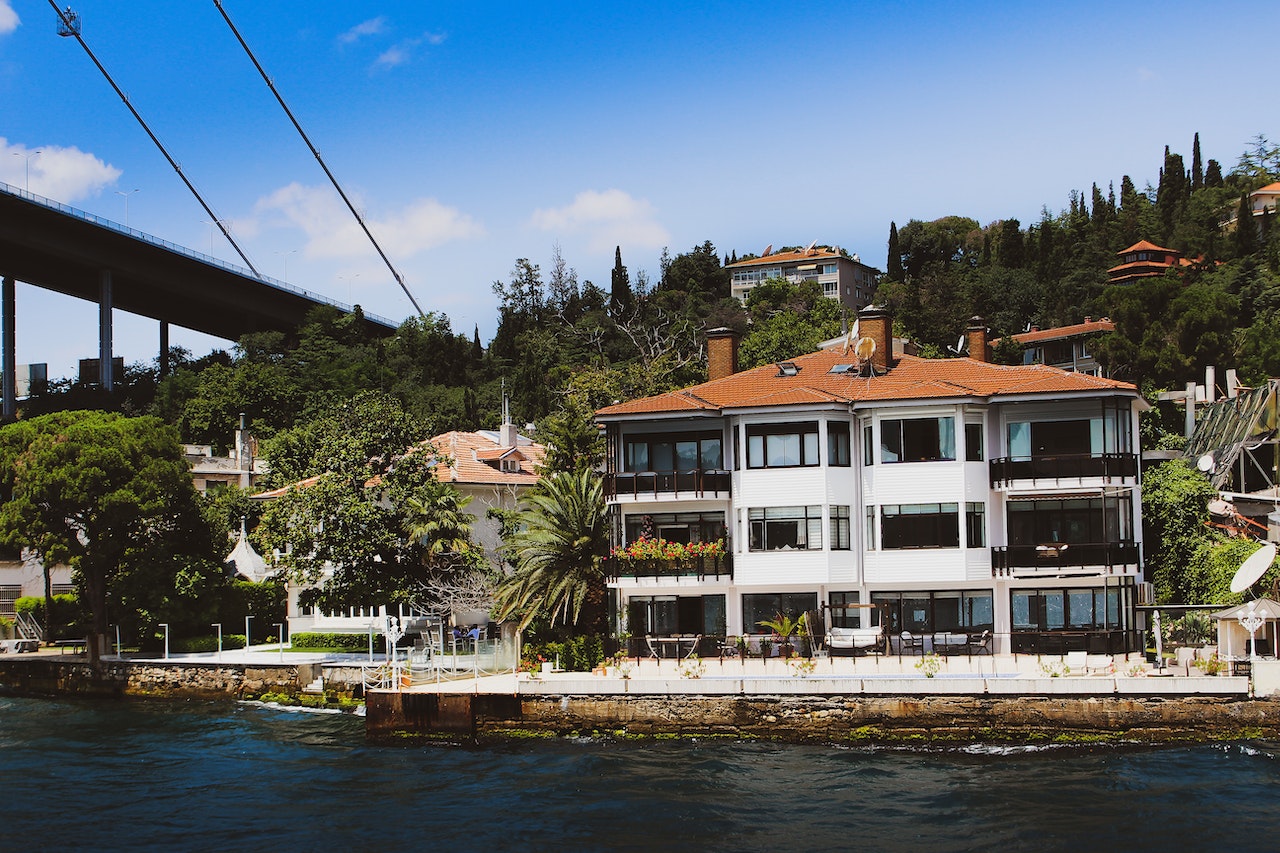 Vacation is on the rise across the globe and vacationers are looking for a high-quality home-like set-up on their vacation trips, thus opting for vacation rental homes against hotels. Vacation homes come in different sizes and styles that offer more options to select from that fulfill their respective requirements, especially no compromises on privacy.
In this blog, we will discuss the places to stay in Torch Lake that offer great opportunities to experience the feeling of home away from home.
Lakefront cottage
First on our list is the Lakefront cottage. Lakefront cottages are one of the most preferred vacation rental homes. Lakes are great winter as well as summer spots that offer delightful options to wake up every day to spellbinding lake views along with other exciting water activities like swimming, and kayaking in freshwater as well as reeling in some freshwater fish. Cottages are very attractive and if you are looking for a stay for a larger group, then cottages are regarded as an ideal option.
Beach House
Wake up to the soothing sounds of water and wave, enjoying summer by soaking in the sun against the picturesque background, and walking on the golden sandy beaches under the vivaciously blue sky are some of the great advantages of spending vacation on beach houses. There are wide ranges of rental beach house properties in Torch Lake that features privacy and an abundance of amenities, including access to the lake and other water activities for both families and couples. Beach House is a great option to relax and unwind away from the hustle & bustle of a city.
Cabin in the Woods
Take a break from big city life and spend some time in the cabins surrounded by woods. Spending some quality time in a woodland cabin is a great way to connect with nature. A cabin surrounded by greens offers an opportunity to explore the world of flora and fauna and engage yourself in outdoor activities like hiking, biking, wildlife watching, etc. which can do wonders for one's physical and mental well-being. Cabin rental offers a tranquil atmosphere away from busy roads and a peaceful night under the starry night.
Villas
When it comes to luxury accommodation, villas are designed to offer experiences like never before. In the true sense, it's where the imagination meets reality. The villas offer ample space and can accommodate high numbers of guests, and feature amenities like private pools, jacuzzis, hot tubs, etc. If you have never considered rental villas, then on your next trip to Torch Lake consider a stay in villas to experience the quality of accommodation and privacy.
Mansion
If you are planning a getaway for a large family or friends then the mansion is a perfect option for a luxurious and memorable vacation. From big and cozy bedrooms with stylish bathrooms to elegant kitchen sets, there are many benefits to renting a mansion on vacation. Located at one of the most beautiful lakes in the country, rental vacation mansions offer once in a lifetime experience that you surely won't forget!
Farmhouse
Spending time in nature is the most effective way to release urban fatigue. Farmhouse allows you to breathe fresh air, connect with animals, and experience the bucolic views of the countryside. These rustic vacation homes are amazing, especially for kids as they get a chance to make friends with animals. The farmhouses are often central to the travel experience, so come and experience an eco-friendly stay on your next trip to Torch Lake.
Campground and RV Park
Camping is a great way to connect to nature and provides an opportunity to explore the outdoors, and sleep under the open sky. A trip that helps you connect with your kids and family. Torch Lake offers several campgrounds and RV Parks, just a short distance from the Lake, and within the campground, you can go fishing, hike, or just take a leisurely walk. Come and enjoy the awesome vibe of nature in Torch Lake.
Finding a perfect vacation home in Torch Lake has never been this easy. Now you can book your vacation stay with HolidayKeepers, wherein we offer a range of luxury vacation homes with world-class amenities to make your vacation a perfect one.