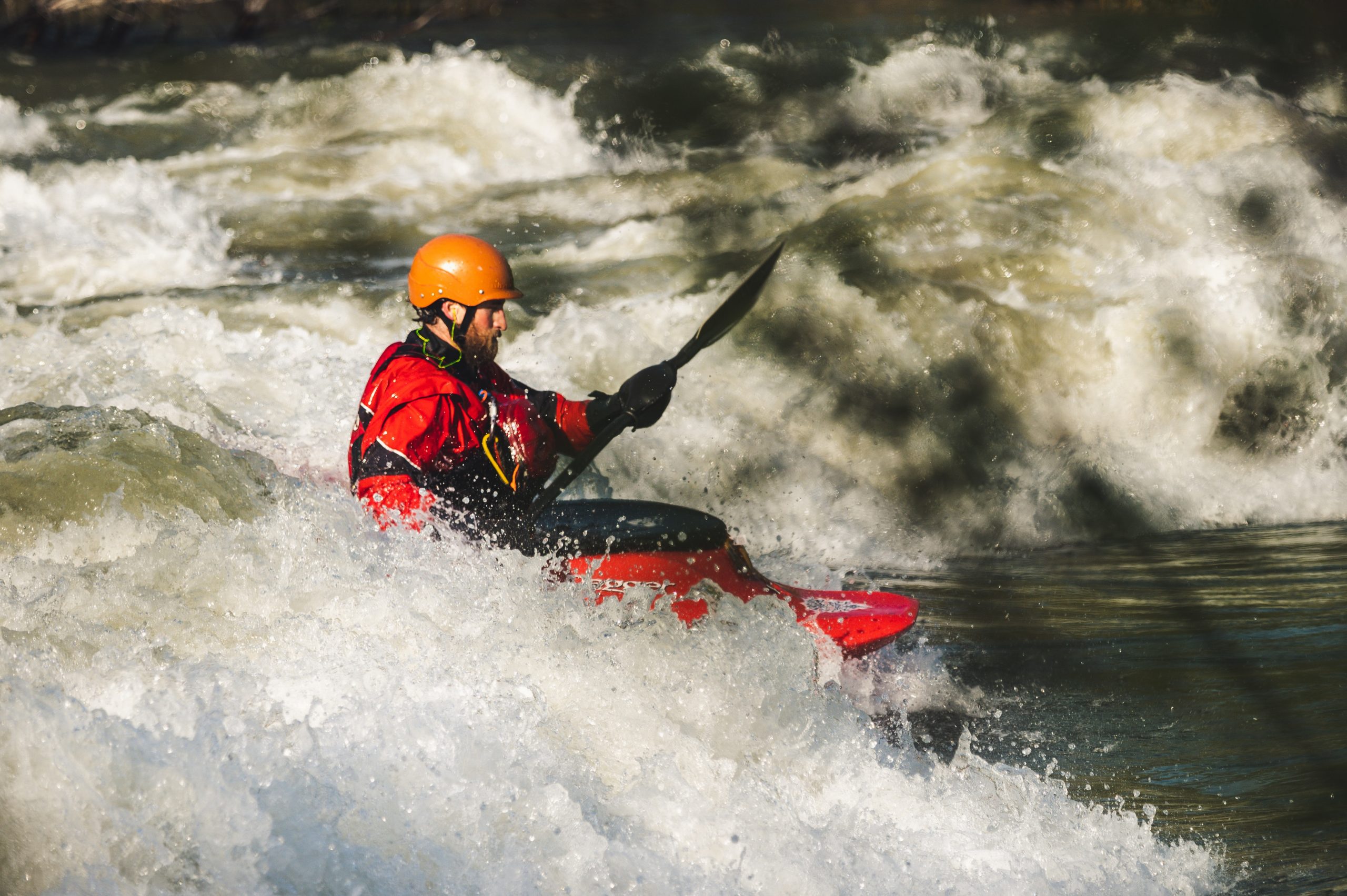 The thrill and excitement of whitewater rafting is undeniable, but many of us lack a complete understanding of the sport. For instance, some may not be aware of the difference between rafting and whitewater rafting, or that Poconos is a renowned whitewater rafting destination in Pennsylvania. 
So, in this blog, we will provide you with some of the most interesting information about whitewater rafting, from the basics to the finer details.
Difference between River Rafting and Whitewater rafting
River rafting on steady waters offers a tranquil experience, whereas whitewater rafting is renowned for its thrilling, turbulent journey on a river's unpredictable currents. No doubt, whitewater rafting requires certain safety measures. Before pointing out the safety measures, let's see what are some of the best Whitewater rafting spots in the Poconos.
Best White Water Rafting Spots in the Poconos
1)Jim Thorpe River Adventures-
Jim Thorpe River Adventure offers rafting for all types of personalities, from thrill-seekers to the laid-back. The rafting facility can be divided into 3 categories:
1)Easy Rafting- Are you a family man with small kids? Or do you just love slow and steady rides? If yes, this section is just for you. The easy rafting Jim Thorpe facility makes sure you get a calm and composed experience while you ride smoothly on the 8 mile journey. No man-made water slides, no roller coaster rides, just easy rapids, lots of fun, splashing, and enjoyment with your family.
Price- $51.95 (Adults), $44.95 (kids), Group of 15- $42.95 each person
2)Intro to Whitewater- The mid-level water ride guarantees maximum fun with medium-level rapid rides.  Not to forget, the ride starts from Glen Onoko, one of the most beautiful spots on the planet. The trip is close to 10 miles long and usually takes 4 hours to complete, ending in Bowmanstown. Intro to Whitewater guarantees adventure for everyone, especially for people:
Being overweight or underweight

Problems with knees, joints, or hips

People with some understanding of river rafting

Groups looking for the easy-to-moderate thrill
Prices- $64.95(Adults), $62.95 (kids)
3)BigTime Whitewater-  Here comes the brave fellas! Is this your spirit? No doubts, no fears, just adventure running in your veins. Pull up your socks with this adrenaline-hitting BigTime Whitewater activity. The challenging whitewater rafting trip at the Lehigh Gorge state park is suitable for everyone from age 8 and above. However, one needs to check the following facts before opting for the challenge
You will come across 20 rapids

Are you physically fit? People with heart problems, anxiety issues, or any other major health issue need to stay away from the ride

The duration of the ride is 5 hours. Do you have enough patience for it?

Are you comfortable with paddling?
Price- Adults ($68.95), Kids($64.95)
You will come across 500-900 foot canyon walls. Hence, there is no way to escape the ride. Hence, take your decision mindfully
2)Pocono Whitewater rafting
Poconos Whitewater rafting offers rafting during water release from the dam. This means you will get to enjoy the natural flow of the river which is hard to find anywhere else. Additionally, family-style whitewater and Moonlight Rafting adventures add more feathers to its cap.
1) Dam release Whitewater- Expect 12 miles of area with 17 solid rapids while you bask around State Park-protected mountains. The breathtaking sceneries, flora, and fauna will definitely leave a lasting impression on everyone.
Price- Ages 8 and up  ($79.99)
2) Family-Style Whitewater-. If you are looking for some quality family time on the water then all you have to do is opt for the Family style whitewater ride. According to experts, the 3 to 4-hour ride is considered the best among its counterparts for its beginner-friendly nature.
Price- Ages 4 to 12($49.99), Adults ($59.99)
3) Pocono Pirate rafting- We tried making your trip a lot more dramatic by adding a pirate theme to it. Being the proud owner of a well-designed pirate ship, they offer the best of the rides to potential Captain Jack Sparrows. The 3 to 4-hour ride, comprising mild rapids for 8 miles, is a boon for those craving an adventure.
Price- Age 4 to 12($49.99), Adults ($59.99)
4) Moonlight Rafting Adventures- Is midnight fun your thing? If so, then Moonlight Rafting Adventures is your go-to sports activity this weekend. After all, nothing feels better than exploring the river under the moonlight. Additionally, they provide the most-experienced guides so that you don't face any discomfort during the ride. 
Prices- Age 12 and up ($104.99)        
 Safety Measures for Whitewater Rafting
Wear a personal flotation device (PFD) at all times while on the river.

Follow the instructions of your guide at all times. 

Stay seated in the raft and keep your feet up at all times. 

Avoid standing up or jumping out of the raft. 

Wear a helmet to protect your head from rocks and other debris. 

Do not attempt to swim in rapids or fast-moving water. 

Refrain from drinking alcohol before or during your rafting trip. 

Do not attempt to navigate the river without a guide. 

Avoid areas of the river with large rocks or other obstacles
FAQs
What is the best time of year for whitewater rafting in the Poconos?
Whitewater rafting in the Poconos is generally best from April through October, depending on water levels and weather conditions.
What kind of rapids can be found in the Poconos?
The Poconos offer a variety of rapids, ranging from gentle Class I to more challenging Class III and IV rapids.
What equipment is needed for whitewater rafting in the Poconos?
Rafting companies typically provide all necessary equipment, including rafts, paddles, life jackets, and helmets.
Do I need prior rafting experience to go whitewater rafting in the Poconos?
No, many rafting companies offer trips for both beginners and experienced rafters and provide instructions and guidance throughout the trip.
How long do whitewater rafting trips typically last?
Whitewater rafting trips in the Poconos can vary in length from a couple of hours to a full day, depending on the river and the trip selected.
Is whitewater rafting safe in the Poconos?
Yes, whitewater rafting in the Poconos is generally safe when proper safety precautions are followed and when using a reputable rafting company with experienced guides.