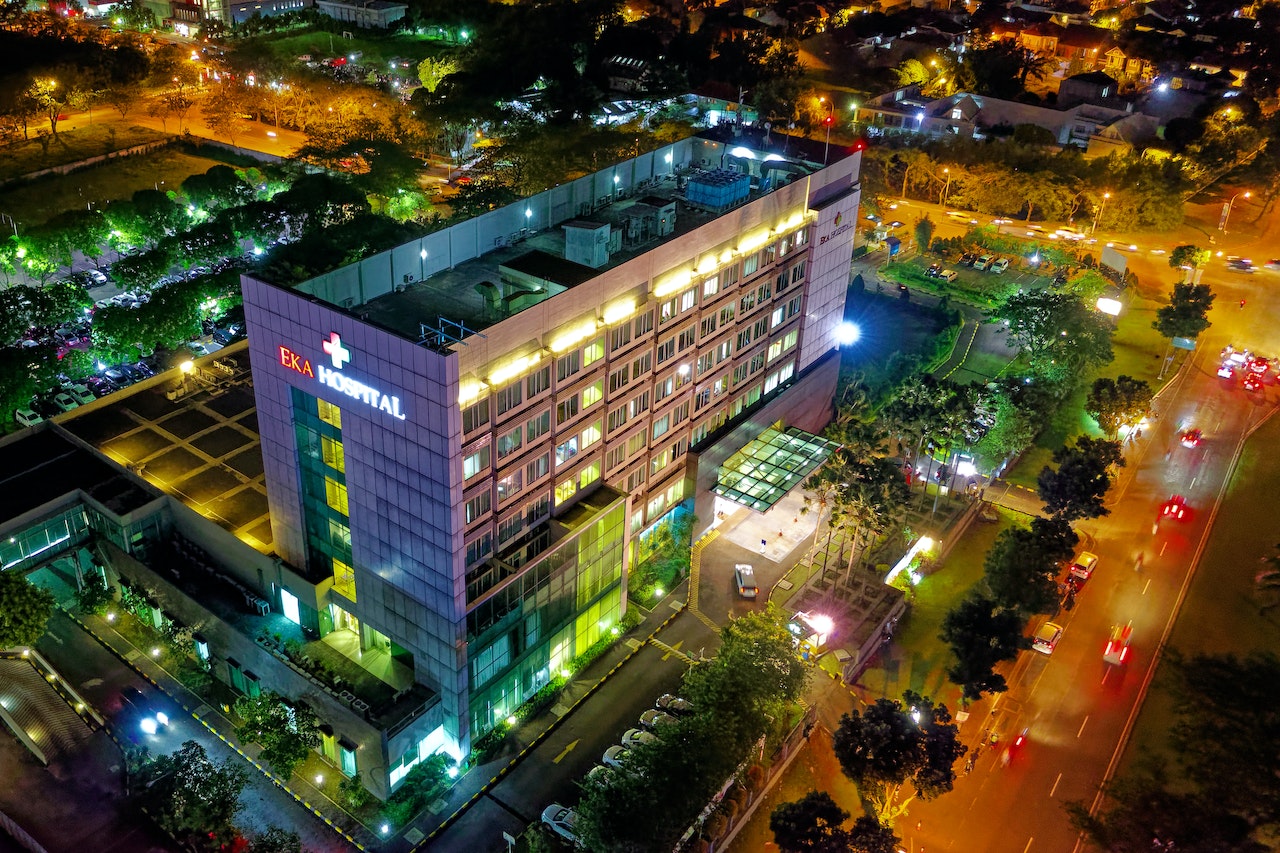 Whether you are a tourist or a resident of Blakeslee, always call 911 in any emergency situation. If you or your companion(s) is lost or injured, call 911 immediately. If a person is severely ill  and you need help to arrive at your location, ensure you know the details of your residence/stay along with the route and/or the closest landmarks. If you are the first respondent to an injured and/or ill person keep talking to them and try to keep them comfortable until help arrives. If you are in need of assistance but you can travel on your own, here is a list of the closest emergency service centers near Blakeslee.
Emergency and General Medical Services near Blakeslee
Lehigh Valley Health Network
For medical emergencies, the Lehigh Valley Health Network is the closest medical center located in Blakeslee. Some of the services offered by Lehigh Valley Health Network are as follows:
Emergency Care

ExpressCARE

Video Visits/Consultation

Children's ExpressCARE Video Visits

Testing & Imaging

Rehabilitation Services

Family Medicine
Address:5683 Route 115, Blakeslee, PA 18610
Plus Code:3CV4+95
Phone: 570-355-7100
Fax: 570-420-2579
Dr. Carol M Latzanich and Dr. Scott K Kissell are specialists in all podiatric surgeries and general care. They have been serving in the Pocono region for over 20 years. The doctors even perform house calls depending on the time and distance. They also treat the following conditions.
Fractures

Skin Disorders

Arthritis

Gout

Heel Pain

Diabetic Ulcers
Address:175 E Brown St Ste 110, East Stroudsburg, PA, 18301
Phone: 570-424-1031
Pocono Mountains Regional EMS
Pocono Mountains Regional EMS is a non-profit organization. It provides paramedics, EMT, advanced & basic life support and mutual aid services. It has about 60 EMT's and paramedics. PMREMS provides the following services:
EKG Monitors

BLS Trucks with Automatic External Defibrillators

ALS Vehicles with 12 Lead

Standby Local Fire and Police Departments
Address: 135 Tegawitha Road
Tobyhanna, PA 18466
Phone: 570- 839-8485
Fax: 570- 839-0777
Bushkill Emergency Corps is a center with a primary function to provide pre-hospital care. They can help you attain timely medical intervention and pass the patient information to the closest hospital for command, evaluation and instruction.
Address:Bushkill Emergency Corps, 174, Bushkill, Pa , 18324
Phone: 570-223-1906
Fax: 570-223-7470
Med Mobile is the primary responder for basic life support calls in Hamilton. They can handle cardiac arrest, choking, drowning, stroke, foreign-body airway obstruction, Automated External Defibrilator and CPR.
Address: 5140 Milford Rd, East Stroudsburg, PA 18302
Phone: 570- 656-5185
Medical Helicopter Services in Blakeslee
Lehigh Valley MedEvac Services
The Lehigh Valley Health Network MedEvac provides both ground and air critical care transportation services. The service is based in Lehigh Valley and connects with patients residing as far as Massachusetts and Ohio. There are four helicopters that operate 24/7 and a second ambulance that operates for 12 hours a day. The LVHN MedEvac tends to patients during the following emergencies:
Serious Burns

Vascular Emergencies

Serious Traumatic Injuries

Acute Cardiac Illness

Serious Neurological Illness

Critical Care

Medical Emergencies Requiring Tertiary Care

Life or Limb Threatening Emergencies
Phone: 800-322-9599
PennStar Flight Program is a non-profit critical care air and ground medical transportation service of Penn Medicine. The service is partnered with both clinical services and aviation services. The service responds to the following emergency situations:
Chest Trauma

Leg or Lower Extremity Injury

Heart Rescue

Lung Rescue

Neuro-Emergency Transfer
You may also install the Penn Rescue App to find alphabetical listings of hospitals, GPS functionality to find the closest hospital, ALS (Advanced Life Support) and BLS (Basic Life Support) and so on.
Phone: 800-543-7827
Fire & Rescue and Police
Pennsylvania State Police (PSP)
The PSP force provides assistance throughout the Commonwealth. You may approach them for appropriate law and order issues, and emergencies like:
Missing Endangered Person Advisory (MEPA)

Patrol Services

Fire Marshal

Special Emergency Response Team

Computer Crime

Hazardous Device and Explosives Section
The Blakeslee Police Station is located at; Address: 127 Parkside Ave, Blakeslee, PA 18610
Phone: 570- 646-2271