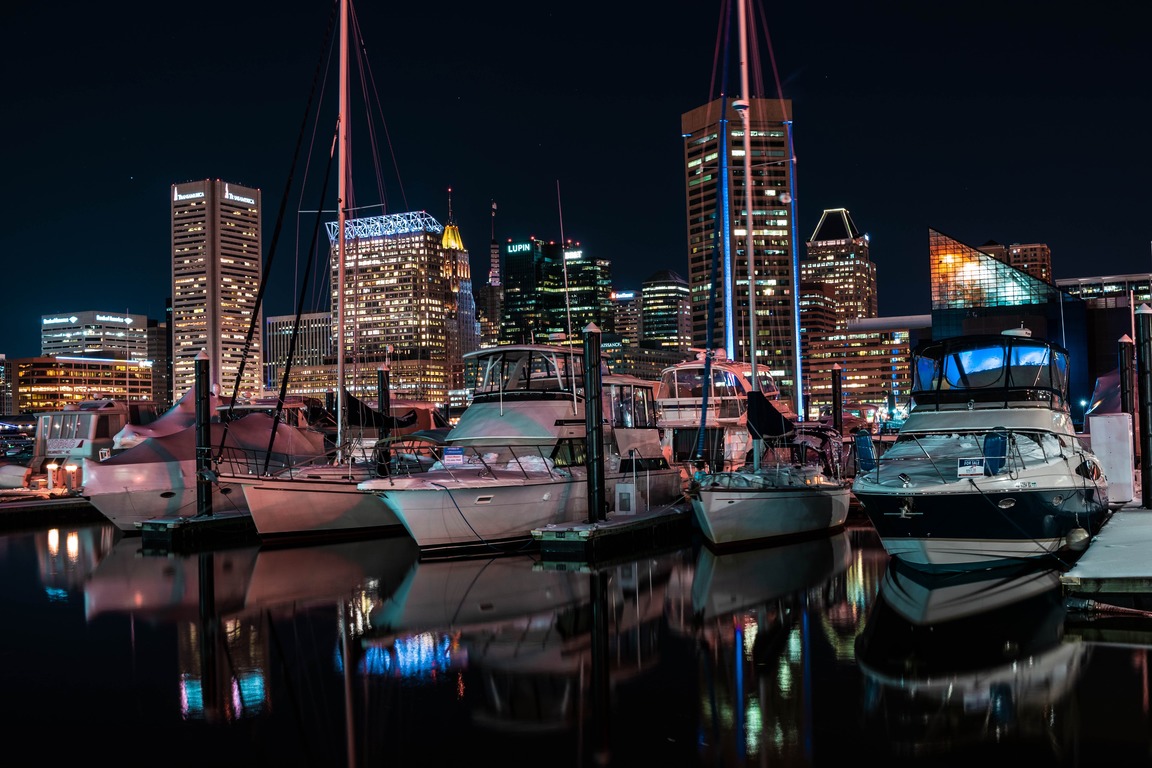 Baltimore is the largest city in Maryland. A city that is known for its rich history, diverse culture, iconic landmarks, excellent restaurants, and its old and modern world charm. In short, it is a great city and offers something for everyone. However, in this blog, we are not talking about Baltimore, but some of the best weekend getaway from Baltimore. So, if you are someone living in Baltimore and looking for nearby places for your upcoming weekend then we got you covered. Here are a few top places to consider for your next best weekend trips from Baltimore.
Poconos Mountains
The Poconos is one of the most beautiful places on earth and there is no way you can ignore this place as far as the vacation is concerned. Luckily, the Poconos is just 197 miles or a little over 3 hours' drive from Baltimore. The region is known for its gorgeous hills, lakes, outdoor activities, restaurants, museums, and vacation rentals. 
How to Reach Poconos Mountain
You can reach Poconos Mountain, either by driving, (3 hrs 8 min), by bus (5 hrs 31 min), or by Train (4 hrs 22 min). The cheapest way to get to Poconos Mountain is to drive.
Best Time to Visit
You can explore this enchanting place any time of the year as it is a destination of all seasons.
Attractions
Whitewater Rafting

Lake Harmony

Mauch Chunk Lake

Bushkill Waterfall

Hickory Run State Park

Lehigh Gorge Scenic Tour

Old Jail Museum

Kalahari Water Park

Mountain Laurel Riding Stable

Tree Adventure

Quiet Valley Living Historical Farm
Philadelphia
Second, on our list is Philadelphia, the largest city in Pennsylvania. It is a great place of historical significance primarily due to its role in the American Revolution and as it is the place where the Constitution of the US was signed. Other than rich history, the city is known for its vibrant lifestyle, 18th-century architecture, Street art, and many more. 
How to Reach Philadelphia
One of the most popular ways of traveling to Philadelphia from Baltimore is by car which is 107 miles ride and takes 1 hr and 45 minutes. Another way of transportation to Philadelphia is by bus or by Train. By bus, you can reach Philadelphia within 1 hour and 55 minutes and by train, it will take 1 hour and 9 minutes. 
Best Time to Visit
The most popular time to visit Philadelphia is between May-April when the temperature hovers around the mid-50s and 70s. Though the rest of the seasons aren't bad either. There are many activities one can enjoy in Philadelphia.
Attractions
Liberty Bell Center

Independence Hall

Philadelphia Museum of Art

Reading Terminal Market

Wissahickon Valley Park

Rittenhouse Square

National Museum of American Jewish History

Eastern State Penitentiary

Rodin Museum

Philadelphia Zoo

Mutter Museum

One Liberty Observation Deck

National Liberty Museum

Philadelphia's Magic Garden
Cape May
Located at the southern tip of the Cape May Peninsula, this charming resort town is one of the top summertime destinations in the United States. Just 154 miles from Baltimore, Cape May is welcoming visitors from generations. There are so many things to do and see in Cape May. Pristine beaches, art shows, and top-of-the-line amenities make Cape May worth visiting. 
How to Reach Cape May
Most people prefer to drive to Cape May from Baltimore, which is a 2 hrs 45 min drive, however, you can also use public transport such as a bus (6 hrs 56 min)  or train ( 5 hrs 34 min). There is also a ferry ride option available.
Best Time to Visit
Cape May is a fabulous place and can be visited at any time of the year. However, summer is special here when the shores come alive and offer tons of water activities.
Attractions 
Emlen Physick Estate

Washington Street Mall

Cape May Lighthouse

Nature Center of Cape May

Cape May County Park & Zoo

Naval Air Station Wildwood Aviation Museum

Historic Cold Spring Village

Cape May Whale Watcher

Harriet Tubman Museum

Cape May Beach

Garrett Family Preserve at Cape Island Creek

Cape May Bird Observatory

Wreck of the SS Atlantus
Washington DC
Washington DC, the political capital of the world, is a vibrant and historic city that attracts millions of tourists every year. It is also a top destination for people looking for history, culture, trendy shops, charming restaurants, and natural attractions. It hardly takes an hour to reach Washing DC, which makes it the nearest weekend getaway from Baltimore. 
How to Reach Washington DC
Due to its proximity to Baltimore, there are multiple transportation options available to reach Washington D.C. There are four ways to reach Washington DC, by car, bus, taxi, or train. If you travel by car, taxi, or train then it will take 47 minutes and bus travel will stretch to 50 minutes. The total distance between Washington D.C and Baltimore is 40.1 miles.
Best Time to Visit
Spring (March to May) and fall (September to November) seasons are considered to be the best time to visit Washington DC. During this period average footfall to Washington DC is also considerably low in comparison to peak season (June to August).
Attractions
Lincoln Memorial

National Mall

Smithsonian National Museum of Natural History

Washington Monument

National Museum of African American History

Smithsonian National Zoological Park

Rock Creek Park

Hillwood Estate, Museum & Gardens

Tidal Basin

Kenilworth Park & Aquatic Garden

Old Stone House

Anacostia Park

National 9/11 Pentagon Memorial
Hershey 
Hershey is the sweetest weekend getaway near Baltimore. As you are well aware that it is the home of America's favorite chocolate brand "Hershey", but did you know that it is also a great vacation destination? If not, then plan your next weekend getaway to Hershey and find out how awesome this place is.
How to Reach Hershey
There are two ways to get to Hershey from Baltimore. You can either go by car which takes 1 hrs and 38 minutes to reach (86.1 miles) and travel by bus would take 3 hrs and 48 minutes.
Best Time to Visit
Though Hershey is open all year around, however, the best time to visit Hershey is between June & August when the summer shines.
Attraction
The Hershey Story Museum

Zoo America

Hershey Park

Hershey Garden

Hershey's Chocolate World

Hershey Theater

Giant Center

Hershey Park Stadium

Crossroads Antique Mall

Hershey History Center

Emerald Spring Spa
Above mentioned places are located very close to Baltimore and offer you a quick weekend getaway. So, no more time-consuming travel destinations, check out these awesome places near Baltimore and plan a relaxing getaway.
FAQs
What are some family-friendly weekend getaway destinations from Baltimore?
Some family-friendly weekend getaway destinations from Baltimore include Washington D.C., Hershey, Poconos Mountains, Cape May, and Philadelphia.
How far is Washington D.C. from Baltimore?
Washington D.C is 40.1 miles away from Baltimore.
What is the best time to plan a weekend getaway from Baltimore?
The best time to plan a weekend getaway from Baltimore depends on the destination you choose. Generally, spring (March-May) and fall (September-November) offer comfortable weather and fewer crowds, while summer (June-August) can be hot and crowded, but great for beach destinations.
Are there any vacation rentals available in Poconos Mountains?
Yes, there are many vacation rentals in the Poconos. One of the major vacation rental providers is HolidayKeepers.