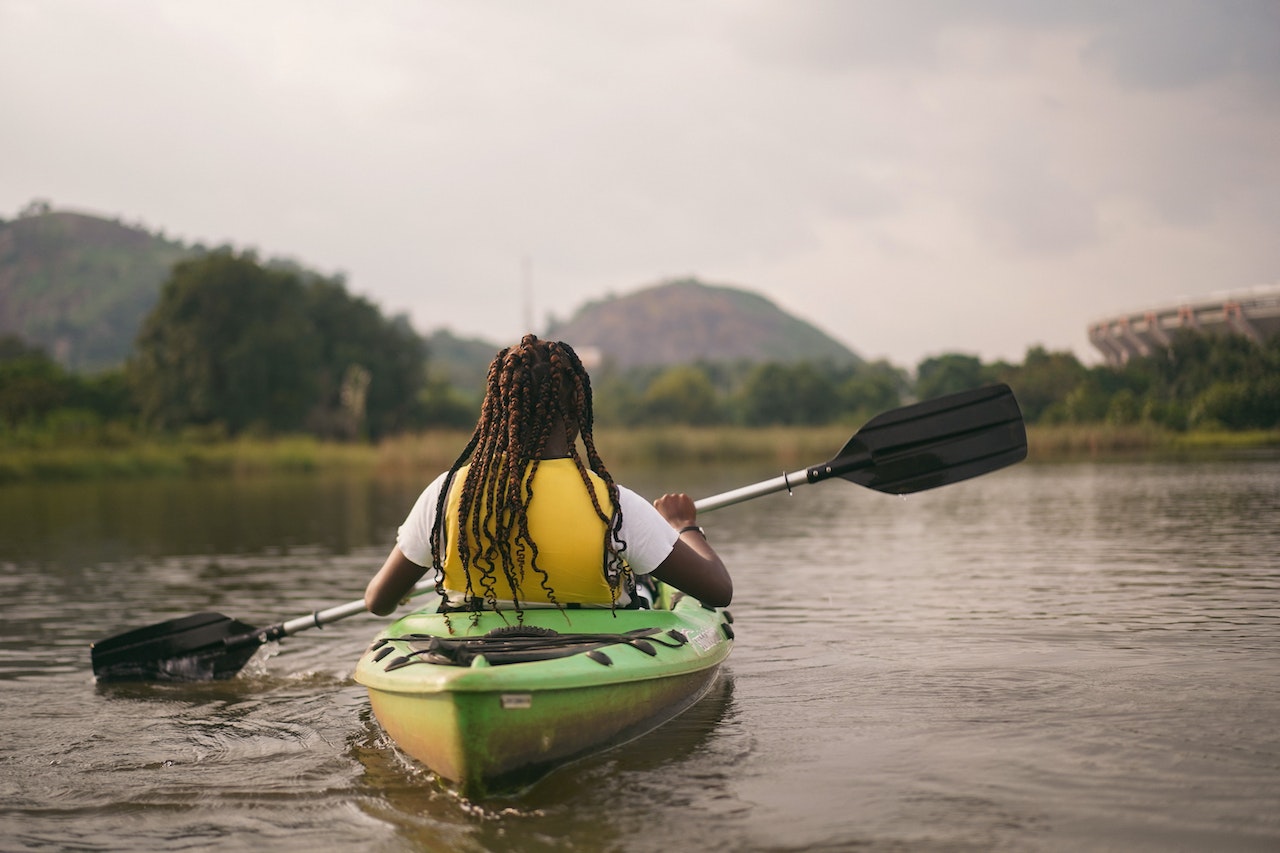 The moment we hear the word "Lake", it reminds us of all the things we can do on the beach side and the water sports we can indulge in. However, Lake Martin is much more than that. Here we have zip lines, air adventures, hiking facilities and horseback riding spots. Discussing these activities and the spots associated with them will give you a clear-cut idea about things to do once you set your foot on Lake Martin
1. Zip lines and eagle aerial adventures
Visit Wind creek state park to experience 10 ziplines and 5 sky walls of heights 20 to 70 feet. On the other hand, the height of zip lines ranges from 200 to 650 feet. You can either take part in land adventures or just stand peacefully to get great lake views, take a bridge walk with your loved ones or have extreme fun on exciting zip lines.
2. Boating, swimming and fishing in Lake Martin
Lake Martin is one of the largest man-made lakes which means you can expect a lot of watersports activities here. The best season to indulge in boating is spring, summer and fall. The water level of the lake is quite low which makes it a popular boating area among visitors. Speaking of swimming, Acapulco rock island is considered the best place to fulfil your swimming hobby. Additionally, it is known for its cleanliness and is listed among the top 5 cleanest lakes in the nation. This is the reason it is more of a favourite place among the swimmers visiting Lake Martin.
Talking about fishing, the upper region of the lake is fertile and makes up a suitable inhabitant for different varieties of fish. Largemouth bass, striped bass, Alabama bass, black and white crappie Blue catfish and Hardhead catfish are some of the top species you can find in Lake Martin
3. Hiking
Finding suitable spots for hiking in a beach area is quite rare. It does not matter if you are a water baby or hiking enthusiast, Lake Martin, fortunately, offers both land and water activities. Russell forest and Crata trails are considered the most visited place by hikers in Alabama. Let us know what qualities they have.
Experience the flora and fauna of this beautiful forest while you go hiking trails spread 100 miles throughout the Russell forest land. Whether it is bicycling or just walking, you will find trails suitable for both activities.
Crata trails is a trail perfect for physical activities, experiencing the beauty of nature and challenging yourself to try more difficult trails. There are around 10 hiking trails each specific to different hiking levels. To understand yourself and choose the appropriate trail accordingly. Here is a list of 6 main Crata trails one can opt for.
1. Charles E bailey Sportplex trail- Being part of the Piedmont birding trails, the hiking area is a land of different migratory birds, especially during fall and spring
2. Cherokee bluffs dam railroad trail- The length of the trail is around 5.4 miles and the hikers usually follow an old railroad bed that was built in the year 1920.
3. Cherokee ridge alpine trail- This hiking spot is a combination of 3 trails of a total of 7.2 miles in length. Not only is it a wonderful place to hike but also go picnicking with your family and friends.
4. Horseshoe Bend national military park- The trail is of moderate level and is shady from beginning to end. It acts as a connecting line between battle barricades and village sites.
5. James M Scott Deadening alpine trail- The toughest and the most challenging trail amongst all. Although it is not too long with a loop of 4.2 miles, it is still quite hard to finish because of many twists and turns.
6. John B Scott Forever trail- The trail is 4.7 miles that can be covered while walking beside the Tallapoosa river.
4. Horseback Riding
Russell Crossroads
The stables at Russel crossroads will take you to old times as the spot has not aged even a day. The pristine location with spotless areas to indulge in horseback riding is nothing less than a boon for the ones who love to indulge in horseback riding around nature. On the other hand, the high breed and agile horses add more value to your horseback riding experience.
5. Sunset lake
Book sunset station for mesmerising views. Sunset Station is a home located in Lake Martin especially booked for sunset views. Stand on the deck to catch Crappie fish species or watch bald eagles flying sky high, the house can be used for multiple fun activities and soothing moments
Visit Lake Martin this season to enjoy the finest things in life. Whether it is an interesting activity, restaurants like Kowaliga with historical importance or stay in world-class vacation rentals, Lake Martin serves its visitors with the best amenities