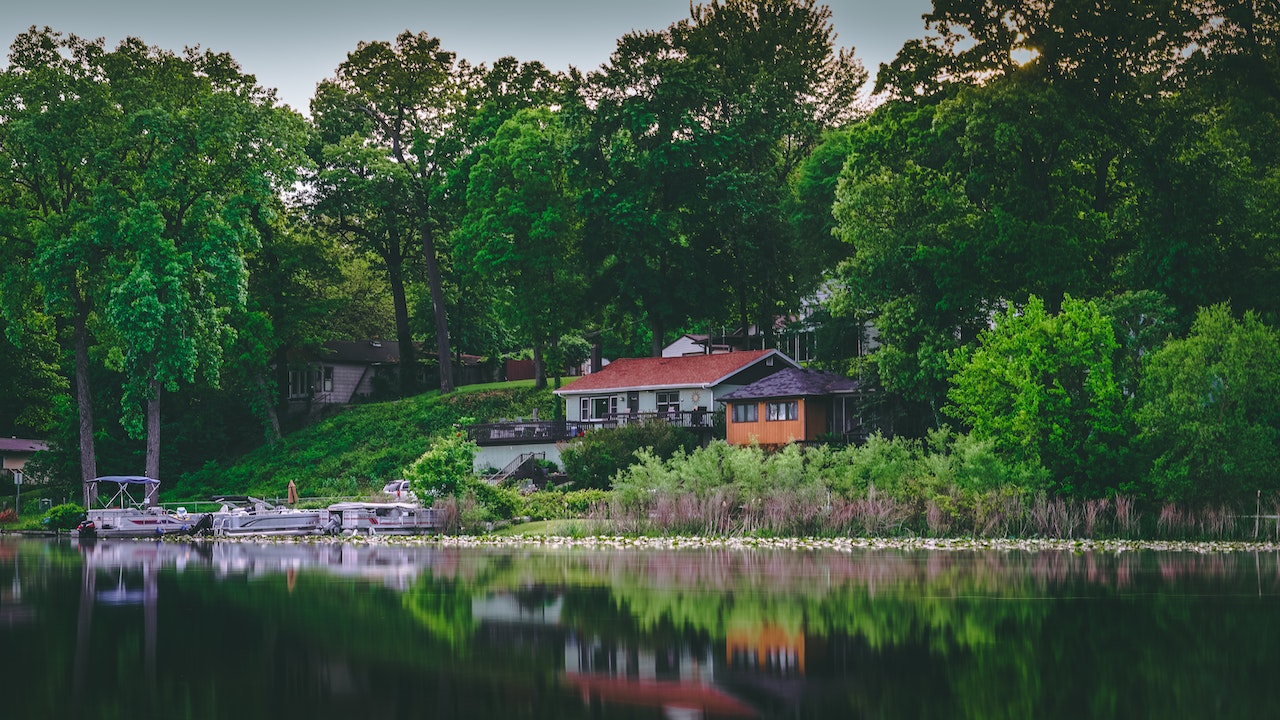 We all know a vacation trip means awesome activities, favourite food, spending time with your loved ones and a lovely ambience. However, a comfortable place to rest and spend the nights is of equal importance. Lake Martin offers world-class watersports activities, hiking, camping, best dining experiences and cosy vacation rentals as well. Let's take a glance through the staying options by Lake Martin and what are their specialties
1. Cabins
What is the first picture that comes to our mind when we hear the term "Cabin"? Of course, most of us imagine a cabin as a small resting place with minimum luxuries and rustic surroundings. What if the cabin you are booking has a rustic ambience but the luxuries of a large mansion? Whether it is a refrigerator, Air Conditioner, geyser or a beautiful garden just outside the property, our cabins have everything from luxury to natural surroundings. Additionally, the backyard seating area, Porsche and fireplace add more beauty and comfort to our property. The rooms are spacious with comfortable beds and clean linens. Similarly, kitchens are well equipped with cooking appliances so you can cook the food of your choice.  
2. Cottages
The cottage is a slightly bigger version of the cabin. It has a green well-groomed garden, accommodating rooms, modern bathrooms, a woody appearance from inside and outside, and nearby places and restaurants to hop upon. The kitchen is perfectly functional with an oven, refrigerator, dinette and a spacious area so you can cook and bake delicious delicacies with your loved ones. Sit on the porch to spend some quality tea time with your family and friends. Take your elderly members on a walk or let your children do cycling in the large area outside.
3. Mansions 
A mansion is a large area to live in. However, our mansions are not only huge houses to dwell in but also a place of style and luxury. Make yourself home and feel like a king in our one-of-a-kind luxury mansions. The breathtaking locality, outside pool, hot tub, game rooms, 5 to 8 huge rooms with bunkers, single and double beds, water heater and Air conditioning facility of our mansions will provide you with one of a kind experience. Celebrate birthdays, after prom parties or spend your honeymoon period, our mansions are apt for every occasion.
4. Farmhouses
Our farm houses are for those who want to spend some moments of peace, tranquillity and serenity away from the hustle and bustle of the city. However, our farmhouses have the freshness of the countryside and the comforts of a mansion. Additionally, they are so huge and beautifully designed that you can even book them for marriage ceremonies, big functions or just some village side fun. Our farmhouses are fully furnished with wall-to-wall carpeting, comfortable furniture and an awesome interior. Booking a farmhouse can be a rational idea for the ones who are travelling with extended families and a very large group of friends. 
5. Countryside villas
Ever wondered "What is actually a villa"? Well, a villa is a structured home accompanied by a front garden and terrace. Villa usually shares one wall with the neighbourhood. Talking about its inception, the idea of a villa emanated during the Roman era. This is why they were popularly known as Roman Villas. Our villas are much more than Roman-style houses. We offer extravagant bathrooms, private pools, and spacious rooms equipped with fully functioning Air Conditioners in the vicinity of woodsy retreats and rolling hills.