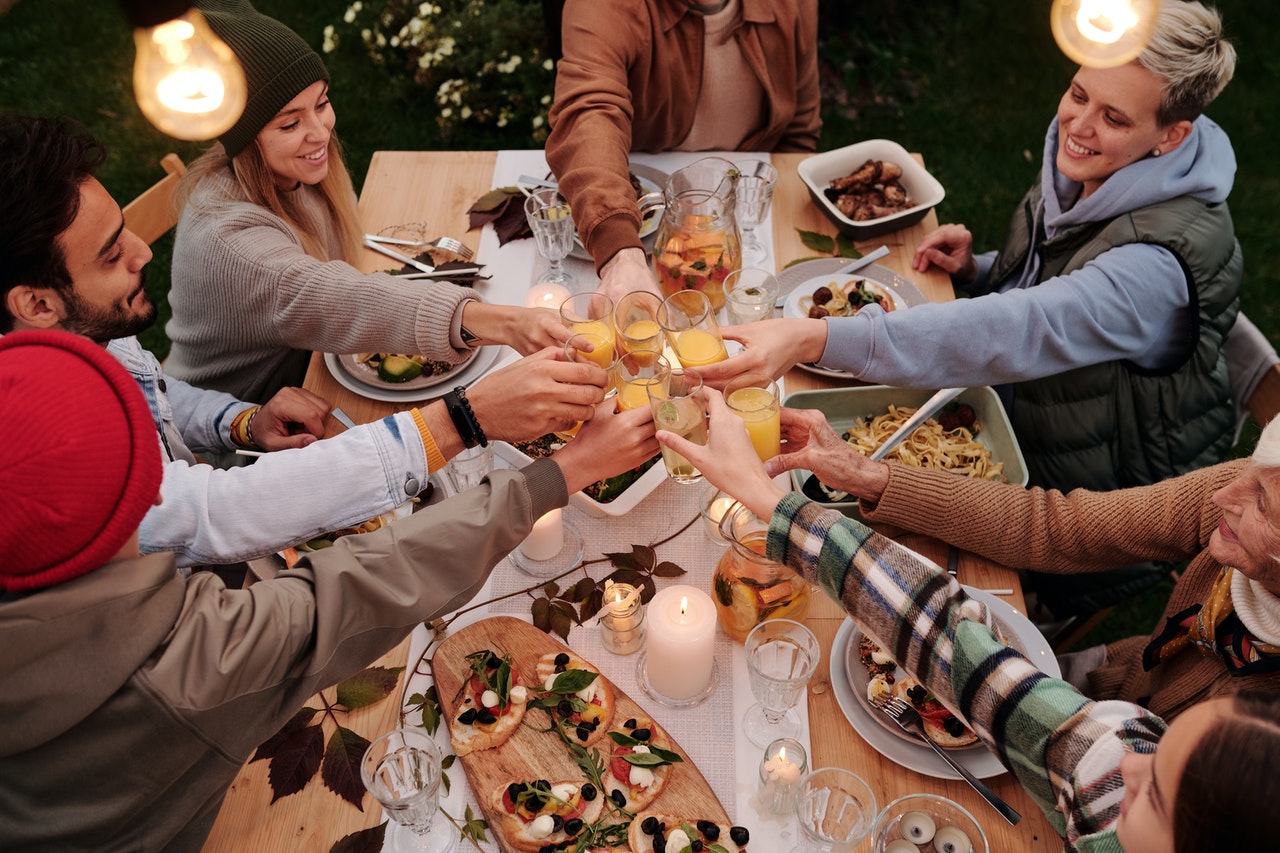 Spending Thanksgiving weekend amidst pleasant weather, perfect activity spots and cosy vacation rentals is a pure delight. Poconos is a perfect concoction of these 3 qualities. Feel ecstatic this Thanksgiving weekend in Poconos with our 3-day itinerary plan in this blog. 
The essentials of a successful journey
1. Pack the warmest clothes from your closet. Keep at least two jackets, coats, denim jackets, caps, knee boots, 2 pairs of socks, tank T-shirts and scarves. It's going to be the coldest weekend of your life.
2. Book one accommodation beforehand. Make sure the staying place is located near the best visiting spots so that you can take your kids before or after Thanksgiving dinner. Check for vacation rentals that are not only located nearby the best visiting spots but also comprise amenities like a hot tub, well-equipped kitchen, theatre and game rooms. Click here for Thanksgiving vacation home in the Poconos.
3. Keep your vaccination report handy and check out the COVID rules of the place you are going to visit.
4. Pack toiletries and moisturiser as you will need them every day
5. Install a travelling application on your phone in case you are commuting on a plane.
First day at Poconos 
The first day of any itinerary holds an important place. Everything is bad if the first day is bad. We all expect our first day to be awesome however little heed is paid to the planning part. This is why we planned everything on your part. Now you just have to follow it.
Take a nap and refresh yourself
After reaching your vacation rental, the first thing you need to do is take a bath, have a meal and take a nap for at least one hour. Wake up and take some initial steps for preparing deleterious Thanksgiving meals.
Shopping for Thanksgiving meal 
Go grocery shopping in the nearby areas. Buy Turkey, spices, fresh fruits and vegetables, and ingredients for baking pies and dumplings. Divide the work among your family members equally and keep extra storage containers as you are going to have a lot of leftovers.
Thanksgiving dinner preparation
Considering you will be having Thanksgiving dinner the next day, Keep Turkey in the freezer. However, there are certain dishes which should be prepared ahead of time. The dishes like Sweet potato stuffing, cookies, casseroles, Mise en place, Gravy, and brussels sprouts should be made ahead of time to avoid hassle before dinner time. 
Some enjoyable moments on the first day
Make every moment of Thanksgiving weekend memorable. Feel the strength of family bonds while you cook meals on the first day. Whether it is cracking jokes, laughing, playing with kids or baking heart cookies together, make every second count. You can even watch late-night movies, play in the game room or BBQ in the open area. Take care of your elderly members, include them in your best Thanksgiving moments and take their blessings.
On the second day of your trip
Wake up early in the morning, take a sip of caffeine and get your kids ready for the best adventure ahead. Whether it is Big Boulder's ski resort, Lake Harmony watersports or Hickory Run state park, there is no shortage of wonderful adventurous spots in the Poconos. Take your kids to beginner-friendly trails like Shahola or indulge in the challenging ones like the McDade trail. There are also ample places to visit for elderly people and shopaholics. Accompany your grandparents for a walk in the Poconos garden, visit Jim Thorpe shopping malls for a mind-blowing experience or else just stay at home playing dumb charades, do whatever suits your mood.
Fresh food and lovely mood
Now, we are going to discuss the final hours before "Thanksgiving dinner". As we discussed, some dishes need to be prepared the day before. Similarly, some dishes like Mashed potatoes, cornbread, rolls, fresh greens and turkey should be prepared on the same day. So pull up your pants and get the work started. 
Finally, the wait is over get ready for the Thanksgiving dinner
Wear your best attire. Here attire means woollen clothes too. Feel the aroma and taste of food while decorating the Thanksgiving table with delicacies. Thank God for all the blessings while the lip-smacking Thanksgiving meal tickles your taste buds. 
Third and the last day of making memories 
Although shopping is a tradition signifying the end of Thanksgiving, we would recommend you spend more time with your loved ones. Give your near and dear ones  the most precious gift of all time- your time.