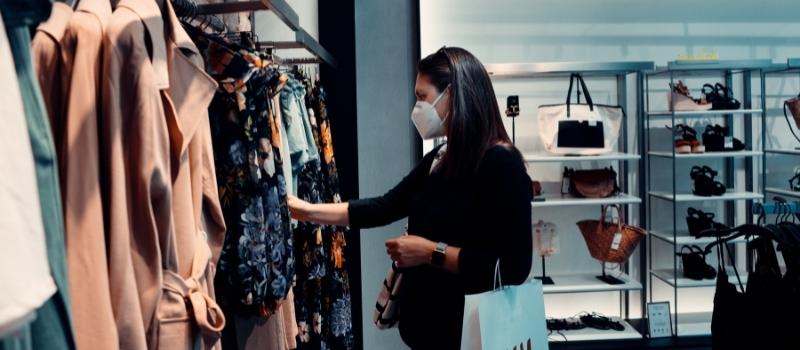 Jim Thorpe shopping areas, unlike big cities and towns, have a tranquil ambience. You will find no extra rush or traffic to make you wait for long hours or stand in a long queue. This is the reason why people in and around Pennsylvania opt for Jim Thorpe for shopping and vacation tours. On top of that, the antique shops, best discounts, reasonable prices and tourist destinations around will make you cherish the shopping experience forever. Let's discuss some of the best shopping spots of Jim Thorpe without wasting any time.
Clothes & Accessories
1. Naturally yours ( Organic life)
Shop "Naturally yours" is living up to its name by serving the best organic products in Jim Thorpe. From beeswax, and honey to clothes, everything Naturally Yours sell is purely organic. The shop mainly sells clothes and recycled jewellery, however, one can also buy their locally crafted soaps, lotions, perfumes, essential oils and the very famous bamboo socks.
Address-
81 Broadway, Jim Thorpe, PA 18229
Timing-  
Monday to Friday (10 am to 5pm)
                   Saturday & Sunday(10 am to 8pm)
2. Dreisbach house(vintage looks)
Do you have a special fascination for vintage looks? You can buy beautiful hats, English gowns, umbrellas, jewellery and many more from here. The building itself looks old yet graceful with a touch of the Victorian era. The deck outside is decorated with vintage pieces. The place is nostalgic, total class and style in one frame.
Address –
62, Broadway, Jim Thorpe, PA 18229
Timing-  
Sunday to Thursday(10 am to 6 pm)
                   Friday & Saturday(10 am to 8pm)
3. Wear it again(Consignment store)
Consignment stores can be your haven if you are looking for variety, reasonability and eco-friendly clothes. Keeping in mind the demand for consignment stores, every city has some consignment stores and so does Jim Thorpe. This one of a kind place offers a variety of used clothes that are in really good condition. The spot is a boon for the ones who mix, match and do styling at a very reasonable price.
Address-
41 Broadway, Jim Thorpe, PA 18229
Timings
– All 7 days a week (11 am to 5 pm)
4. Mauch Chunk ink(Shirts & Hoodies)
Gift your loved ones cool custom printed attires this season and look at their reaction. Mauch Chunk ink is one place famous for sporty shirts and cool hoodies. You can customise attires according to your own wish and click pictures at the selfie corner. The store is also famous for serving souvenirs and the beautiful interior. The captivating interior comprises wooden spaces each decorated beautifully with chandeliers, wooden furniture and a mirror. Not to forget, the facility of custom screen printing is also available. 
Timing-
All 7 days a week (12 to 7 pm)
Address-
68 Broadway, Jim Thorpe, PA 18229
5. The Gem shop (Ornaments & Jewelleries)
Buy some stunning jewellery or accessories from the Gem shop. Classy waistcoats, stylish scarves and winter wear will make you visit the spot again. Tourists often visit the spot to buy antique earrings, necklaces and other jewellery pieces.
Timing-
Sunday to Thursday(10 am to 7 pm), Friday & Saturday(10 am to 8 pm)
Address-
37 Broadway, Jim Thorpe, PA, 18229
Gifts & Antique items
1. Emporium of curious goods
Style and decorate your home with crystal balls, Wicca, tarot decks and a Christmas tree. The showpieces, Halloween costumes and a collection of unique stones and unique lamps will take your breath away. They also keep canvas bags, and books in case you love camping or reading.
Timing-
Sunday to Friday(11 am to 5 pm)
                 Saturday(11 am to 6 pm)
Address- 
15 Broadway, Jim Thorpe, PA, 18229
2. Antiques on broadway(love for uniqueness)
The shop is perfect for someone who loves collecting old coins, autographs of posthumous artists, military memorabilia or glass. Buy vintage bedwear like quilts and bed sheets to add more grace to your sweet home.
Timing-
Monday & Tuesday(closed)
                 Wednesday to Sunday(10 am to 5 pm)
Address- 
52 Broadway, Jim Thorpe, 18229
3. Bee stung
Don't get deceived by the size of the shop or its name. It has every unique item you can think of. The mind-blowing aesthetics and the super friendly owner will make your day. Every corner of the shop is divided according to the themes and decorated beautifully. One can buy unique scarves, jewellery, books, picture frames, winter hats, and other ornaments from this surreal spot.
Timing-
Subject to change, either call or keep in touch with the website
Address-
77 Broadway, Jim Thorpe, PA, 18229
Groceries & hand crafted items
1. Conjured soup boutique
Handmade beauty products and cosmetics are all made of natural materials. Anyone desiring silky smooth skin should try their products. Besides soaps, you can purchase many body care products like handwashes, body washes, body oils and bath bombs. For the best experience, buy Cauldron cured soap as it is handcrafted with the highest quality of ingredients. 
Timing-
Monday & Tuesday (closed), Wednesday,Thursday & Sunday( 11 am to 5pm), Friday & Saturday(11 am to 6pm)
Address-
101 Broadway, Jim Thorpe, PA, 18229
2. Nature's trail
Fine lace products, figurines, ornaments, firelight glass, oil lamps, elements angels, Porcelain masks, colognes for men & women, Annaleece jewellery, musical clocks, fish emporiums, CDs & DVDs are among the most sold products of Nature's trail shop. 
Timing-
Tuesday(closed), Monday, Wednesday, Thursday, Friday, Saturday & Sunday(10 am to 5 pm)
Address-
5 Broadway, Jim Thorpe, PA, 18229
3. The country cottage(Taste & Health)
The place is awesome for someone who loves a farmhouse and its pure edible food. Imagine having a slice of bread with preservative-free pure jam or honey. Country Cottage is here to bring your imagination to life with the unique flavours of jams like blueberry, and mixed pineapple. The eating items are nothing less than a boon for people who love natural food. Additionally, you will also get a chance to buy cool kitchen gadgets, decor, cookbooks and rustic gifts.
Timing-
Friday to Sunday(11 am to 5 pm)
Address-
37 Race street, Jim Thorpe, PA, 18229
A shopping trip can prove extremely fruitful if you keep these spots at the top of your bucket list. And if you are looking for a comfortable space to stay in and around Jim Thorpe, while you go on a shopping spree, book a luxury vacation house with HolidayKeepers. Our cosy and luxury villas with special amenities will definitely make your trip more joyful.