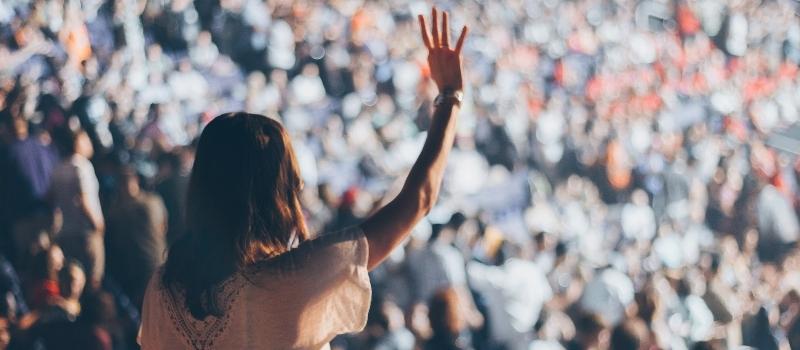 Jim Thorpe is among the few towns that are named after famous personalities. We all know about athlete "Jim Thorpe". He was the first native American who won two gold medals in athletics. However, there are many other individuals from Jim Thorpe who contributed to the fields of arts, railways, and education, and occupied the top positions in the list of notables. Let's discuss some of the famous personalities from Jim Thorpe.
1. Jim Thorpe
Who was he and why was he famous?
Jim Thorpe was a native American. The 6ft 1-inch tall athlete won 2 Olympic gold medals for the United States of America in the year 1912. Not only was he skilled but also the most versatile athlete the world has ever known. He was a professional football, basketball and baseball player 
Jim Thorpe was born in Oklahoma. No birth certificate has been discovered till now. However, he was generally considered to have been born on either 22 May 1887 or 28 May 1888. Jim attended school with his twin brother. The twins were quite close to one another and helped each other a lot during their studies. However his brother- Charlie died at the age of 9 leaving him all alone. Just after two years, his mother died due to childbirth complications. Back to back deaths left him depressed and he later joined Carlisle Indian Industrial school where his athletic skills were recognized at the age of 16.
Film career & Controversies
After retiring from his athletic career, Jim Thorpe found it difficult to make ends meet. He did side roles in many movies and usually played an American Indian chief. First time in 1932, he was offered a full-time role in a comedy film "Always kicking". This movie made him famous in a very short span of time. However, he sold the rights to his movie to MGM and received $1500 for it. In 1951, a biopic was made by Warner Bros on his career and personal life for which he received $1500.
Last days of his life & Death
The last days of Jim Thorpe were difficult. Not only did he suffer from bad financial conditions but also health problems. He suffered from alcohol abuse throughout his life. The situation worsened when he was diagnosed with lip cancer and was admitted as a charity case due to financial constraints. However, he died of heart failure while he was dining at his home with his family.
2. Asa Packer
Who was he and why was he famous?
Asa Packer was a railroad magnate, Lehigh University founder and an active politician from Pennsylvania. Born on the year 29 December 1805 and lived for almost 73 years. 
Speaking of legacies, Asa Packer has left behind a handful. The man left behind a university and the mansion. The mansion was once the residence of Asa Packer, later converted into a memorial by his daughter- Mary Hannah. Not forgetting, his contributions to the railway are worth remembering. He took hold of the Lehigh Valley railroad company in 1853 and built a connecting railway line between Mauch Chunk and Easton with his own money.
Asa Packer was an active politician in the years 1841 to1868. From a member of the Pennsylvania House of Representatives to one of the strongest contenders for state governor, Asa Packer has surely left his imprint in the political world.
Asa Packer died on 17 May 1879 at the age of 73. The cause of his death is unknown. He was buried in Mauch Chunk cemetery located in Jim Thorpe, Carbon County, Pennsylvania, USA.
3. Josiah White
Who was he and why do we still remember him?
Josiah White died 37 years before Jim Thorpe came into existence. However, his contributions made a profound impact on Jim Thorpe's town. He was a known industrialist and an ambitious entrepreneur. He was the main participant in the American Industrial revolution. Whether it is civil engineering, mining, wireworks, railroad development, water transport or barge construction, the man participated in every sector of the development and advancement of the town.
Places & events named after him
The Josiah White Park, located in Jim Thorpe was named after this great personality. Visitors opt for the place, especially during fall foliage weekends. On the other hand, events like Josiah White exhibition takes place every year in Presbytarian church. The exhibition is famous for  showcasing contemporary art and sculpture.
Impact of his contributions
The idea to bring coal down to the Lehigh River was of Josiah White Parker . Not only was he involved in the infrastructure but also worked for the upliftment of less privileged Americans. As a result, many mid-school labour schools were established in the midwest.
Josiah White died in the year 1850. Even the last year of his life was full of contributions and philanthropic acts. Josiah White and his daughter travelled to Richmond in 1950 to attend a meeting where he made a plan to help the unfortunate kids of the USA. The plan was executed and later was renamed White's Residential Family services.
4. Edward & Kalbfus
Admiral Edward Clifford Kalbfus aka the "Old Dutch" was a commander of the battle force of the United States. The man graduated from the United States Naval Academy and Naval War College.
What was his contribution & awards?
Admiral Kalbfus commanded the USS Pocahontas during world war 1. In world war 2, he gave full efforts to keep the Naval war college open. He was awarded the Legion of Merit for his role in world war 2. Sampson's medals, Spanish campaign medals, American defence medals and American campaign medals are some additional honours he gained during his lifetime service.
Born on 24th November, 1877 and died in the year 1954- The man lived for a total of 76 years. Admiral Kalbfus suffered from leukaemia and died at an airport, and was buried in Arlington National cemetery. 
5. Anita Shapolsky
Anita Shapolsky laid the foundation stone of the Arts Foundation. She opened her first art gallery at Soho in 1982. However, the gallery moved to Jim Thorpe and became more popular after that. 
Her main aim was to exhibit abstract art from the 1950s era. Anita very successfully highlighted the connection between visual arts, landscape and architecture in her gallery.
Anita was later honoured in the Hunter college hall of fame. She lectured in many colleges on abstract art and judged many art shows. Later, she became a member of the National Arts Club in New York City.
This blog is written with the intention to remind our new generation about all the famous personalities of Jim Thorpe. The city was home to brave, talented and benevolent individuals. We seldom remember the athlete "Jim Thorpe", however, there are others as well who deserve our equal attention and respect.